Introduction by I.A. Watson from the book "PULP the Art of Rob Davis":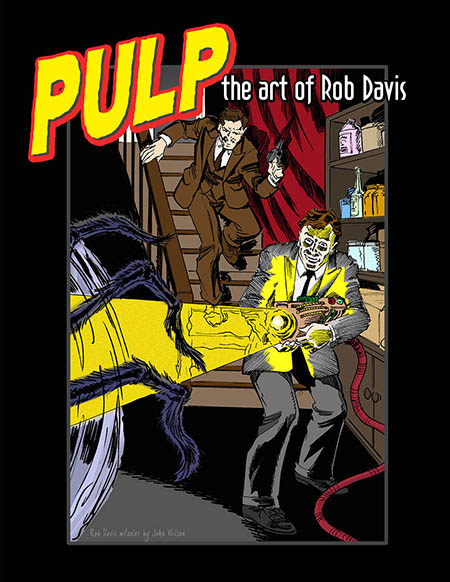 Opening a book is a story in its own right.
First there's the way you came across this volume, in an old carboard box in a seedy Goodwill store you never found again, or it was a final gift from a beloved uncle, or maybe one day when you were feeling blue you saw your favourite author had a new title out and you rushed through the rain to grab the last copy.
Then there's the cover, setting the tone, and maybe the blurb on the back, shouting out like a sideshow barker or establishing the scene like a Shakespeare prologue. There's the smell of the printing, the rustle of the paper, the weight and grain and texture of the leaves.
Before ever we read a word, a book has already made an imprint on us.
And from the earliest times, from days when stories were told on papyrus with seagull-feather quills and deep-sea squid ink, through years when medieval monks spent lifetimes preparing a single tome to rough raw Depression times where adventure yarns came on yellow pulp paper, alongside the words and as much a part of the reading experience as them, were the pictures.
Every art book introduction tries to avoid repeating the old maxim that a picture is worth a thousand words. But today let's go there. Pictures can accomplish very succinctly what prose would require long descriptive paragraphs to convey. Even then, the two mediums would pass on slightly different messages in different ways. Pictures and words might have an exchange rate, but that doesn't make them interchangeable or the same thing.
Take a peek ahead at page 113 of the barker and showgirl doing their "Tah- Dah" introduction. Look at the body language, the expressions, the position of the characters in the frame and their relationship to the background. The text can tell all of that to the reader, but the picture shoots that narrative beat right into our hindbrain where we feel it raw.
Or consider Robin Hood and his Merry Men as they stand on page 119, each offering a character study, collectively demonstrating a group dynamic. We know something of the cast, and how this story's versions of those iconic figures are going to turn out, before we read a single word.
So narrative art and narrative prose do slightly different things, serving slightly different purposes. Saws and screwdrivers are both important tools. Narrative art and prose storytelling are both appropriate mechanisms to get the job done when a yarn must be spun.
Rob Davis is a narrative artist. He can't help it. Even his portraits tell tales. Look at the vignettes on page 88, where each face betrays a backstory. Shudder at the Sheriff of Nottingham on page 126 (my personal favourite of all the art in this volume) as he sits surrounded by bold black shadows while a man is dragged to his doom. Pity the lady's grief and solitude on page 97, as she sits hunched up, deliberately small in stark moody surroundings. Rob invites us to supply our own stories as we interpret the images he offers up.
It is unsurprising that Rob is best known for his work in pulp fiction and comic books. Both mediums use images to forward the storytelling, to evoke visceral reactions, to capture a mood or a moment, or to forward the action. Those are the skills on display in this volume. That is why Rob is a successor to those golden
age pulp artists like Walter Baumhofer, Virgil Finlay, Norman Saunders, Rudolph Belarski and the rest, and an inheritor of the Victorian periodical artists like Sidney Paget and Hablot Knight Browne who came before them.
Like them, Rob's work is shaped towards the medium in which it is presented. Many of those artists first contributed their work to cheap magazine publications, the Penny Dreadfuls and Pulp Monthlies of their eras.The contemporary equivalent of those outlets is the small-press pulp publishing industry, and its modern chosen format is the 6x9"paperback edition. These books are offered in print and electronic versions, and many of them retain or revive the long-held tradition of offering interior as well as cover art.
And Rob knows a secret…
He knows how to compliment a narrative. He knows how to show cause and effect in a single image (see page 40), how to convey personality (page 163), how to capture a moment (page 11), how to suggest a mood (page 145). As an author of many of the stories that Rob has illustrated, I'm always grateful when an artist offers that extra punch to keep the reader reeling and reacting to the tale. That different cognitive and emotional input from a great piece of art rounds out the reader/viewer experience and amplifies the impact.
There are no lengths to which Rob will not go in service of a good story. This volume includes a map and a castle diagram I demanded for Robin Hood: Forbidden Legend. Rob supplied. There are complicated scenes requiring a detailed and intelligent understanding of the tale being illustrated. There are bold, stark, simple images using Rob's trademark swathes of pure black and white and there are complex, technically precise pictures executed with a draughtsman's patience.
All of which brings us to this book, a book where the pictures are the story. The experience you'll get from this volume is of ideas leaping from the page into your mind. Each leaf offers another moment. Appreciate the technical skill or just let the moods and situations wash over you, as you please. Each picture will lead you somewhere. Every picture will take you through the work and world of one of the early 21st century's outstanding narrative artists.
When you've finished admiring Rob's work, store this volume carefully. All those Dickensian and Sherlockian illustrators' images and many of the golden age pulp artists' outputs are now public domain. A century from now people will be hunting down Rob's out-of-copyright catalogue to plunder for their 3-D laser holonovels. Until then this tome is your only chance of being in on Rob's secret.
Opening this book is story. Each picture will tell you another. Rob Davis is the spotlighted storyteller this time.
Proceed to chapter one.
Chapter 1 The Bizarre Heroes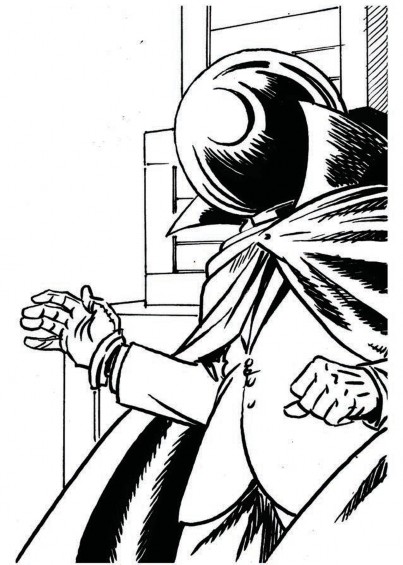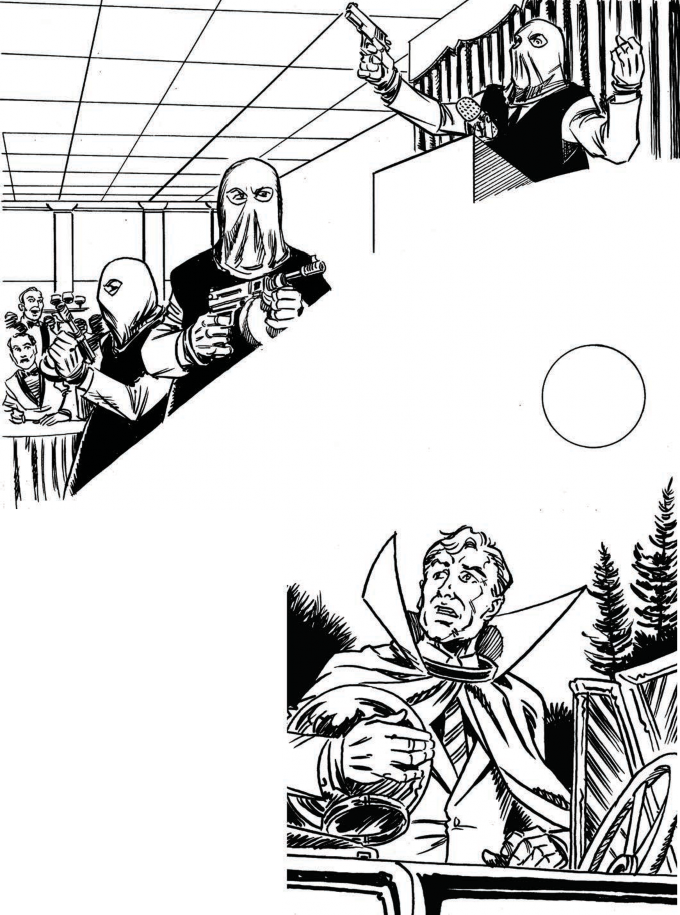 the Moon Man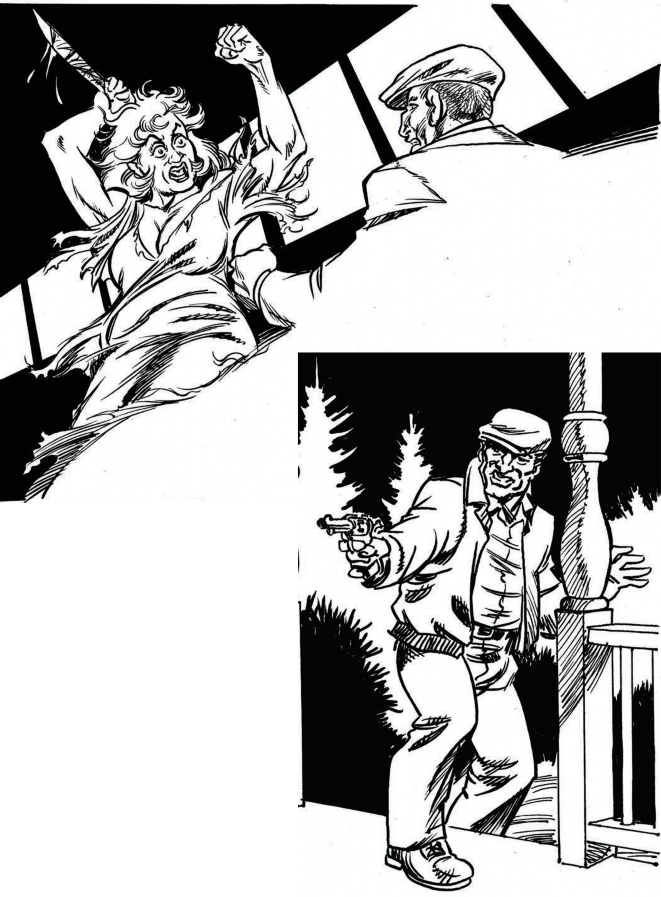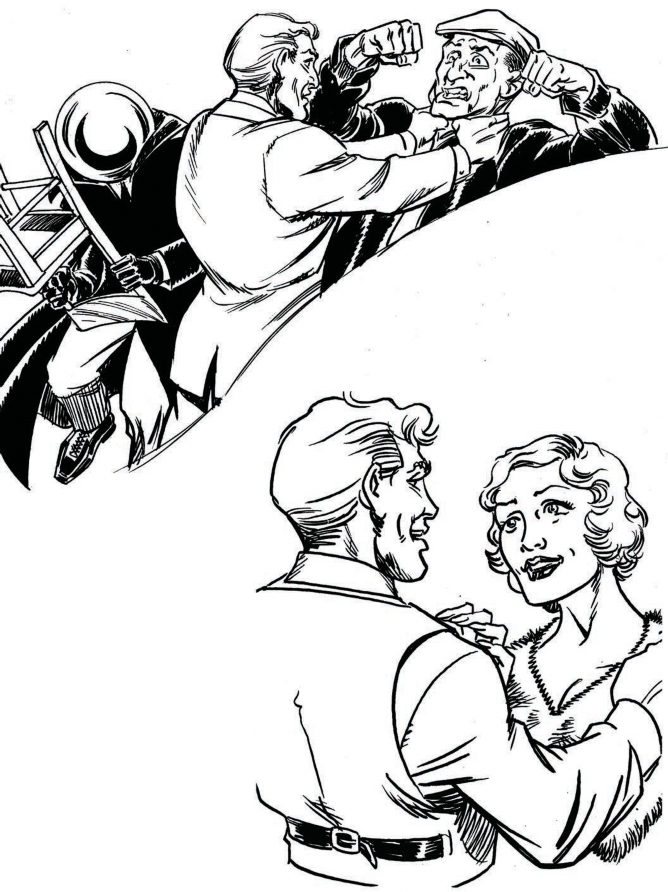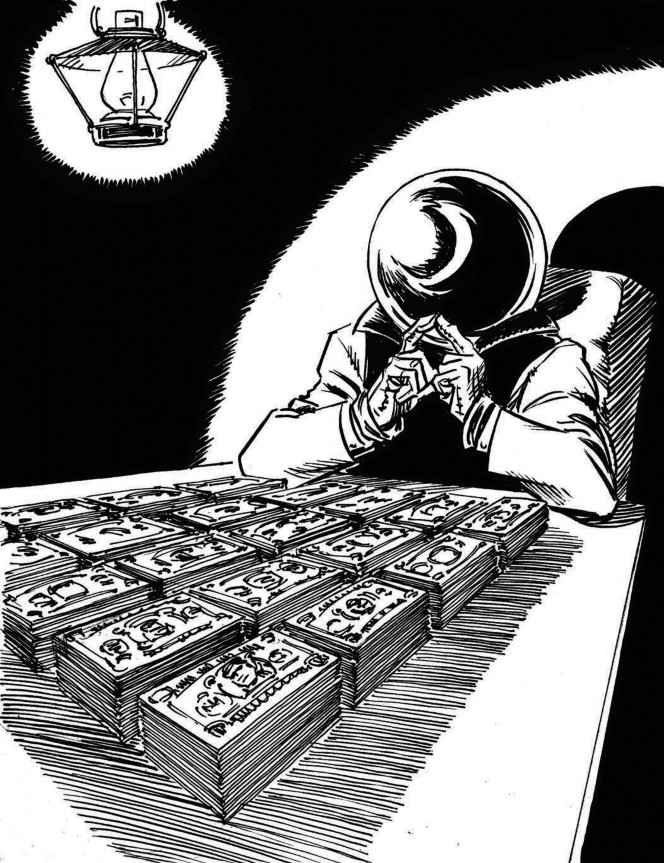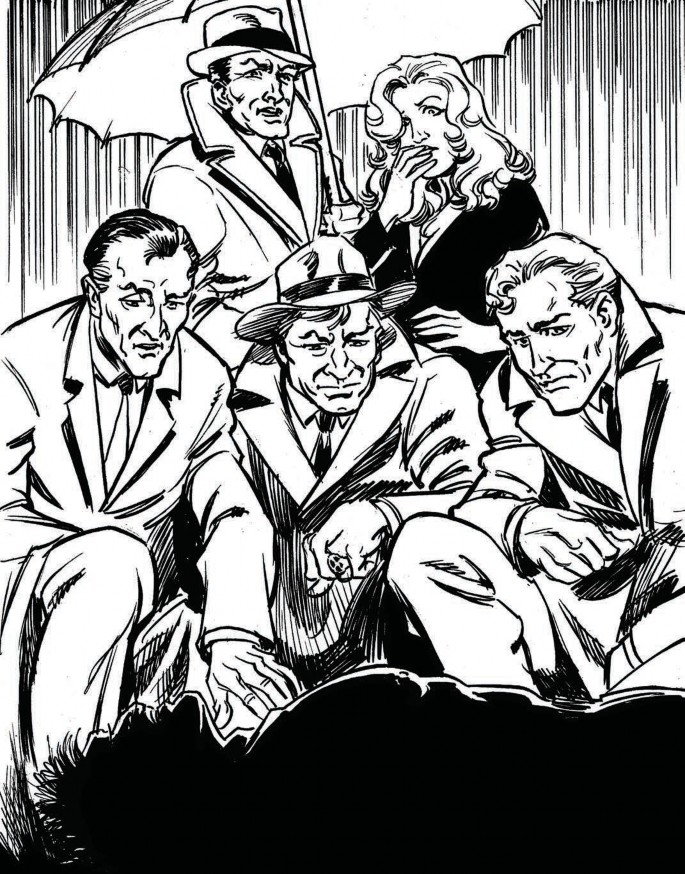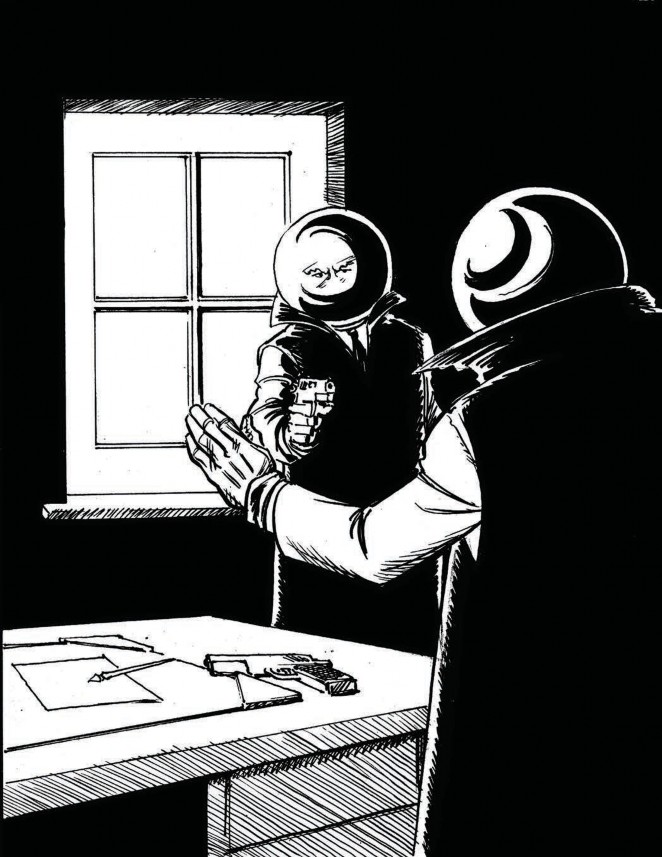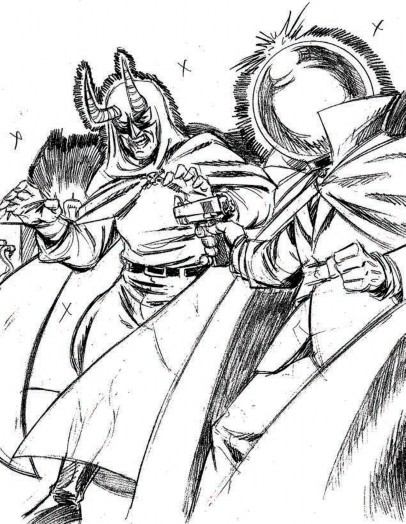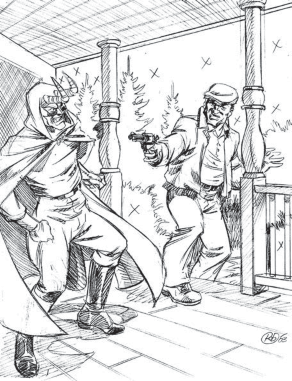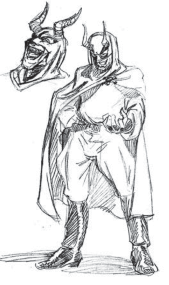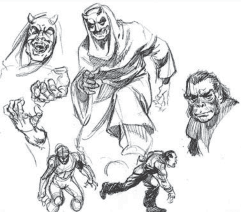 Dr. Satan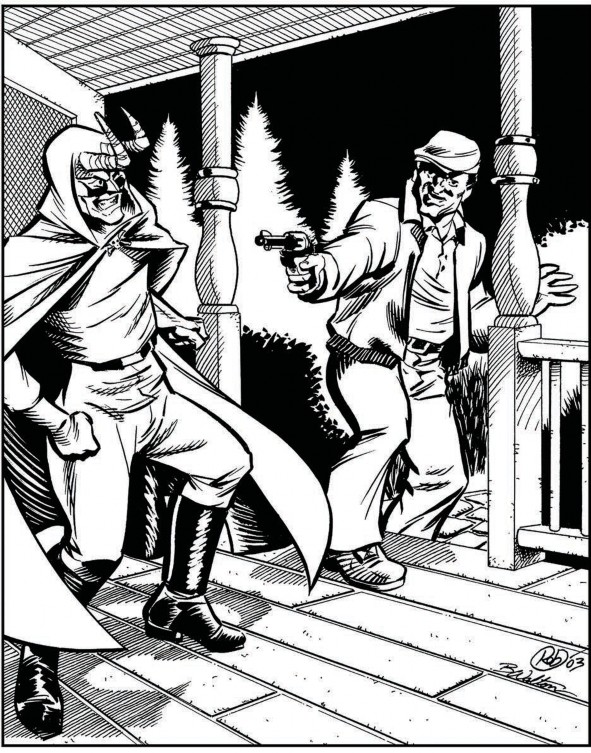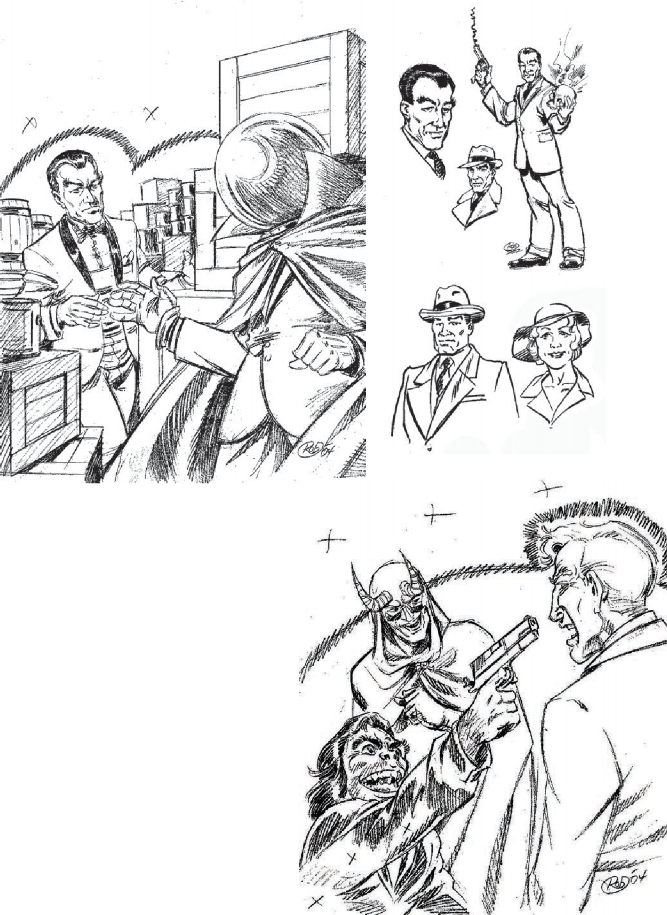 ASCOTT KEANE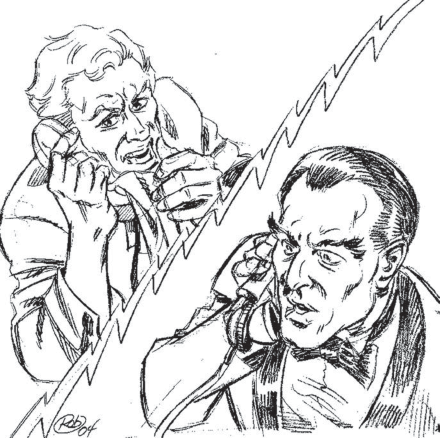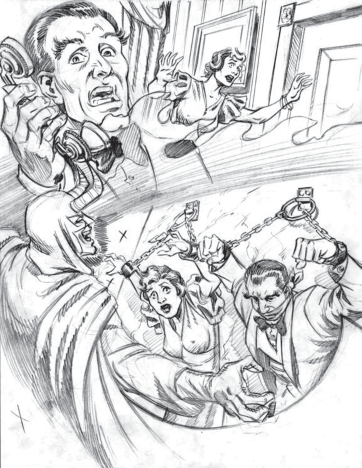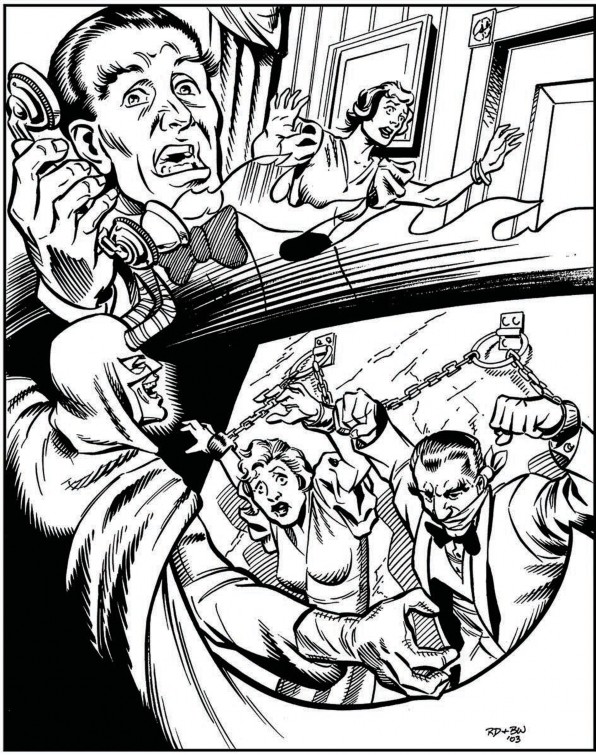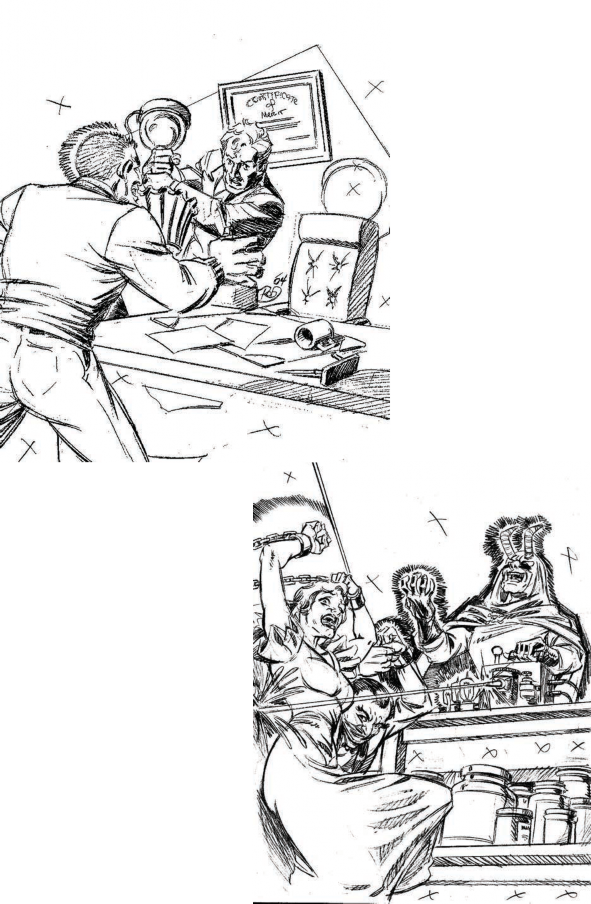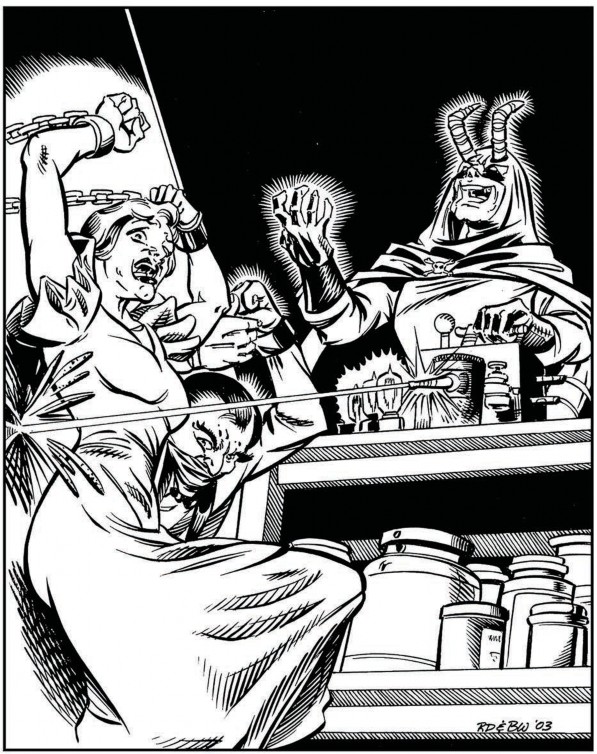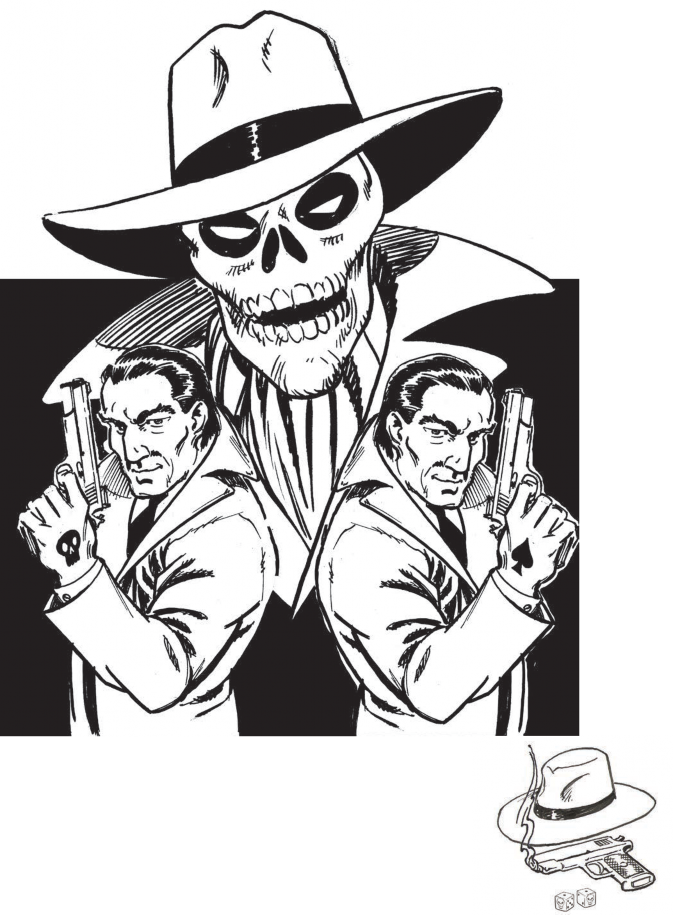 Brother Bones
22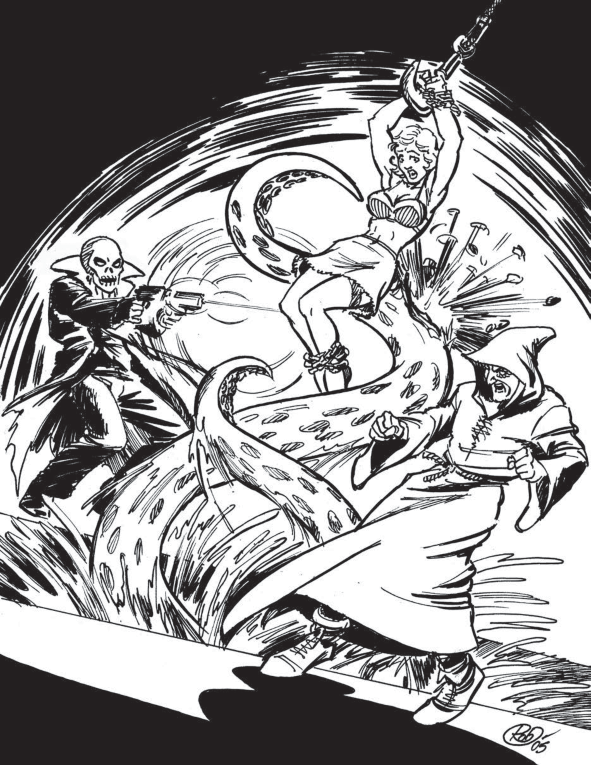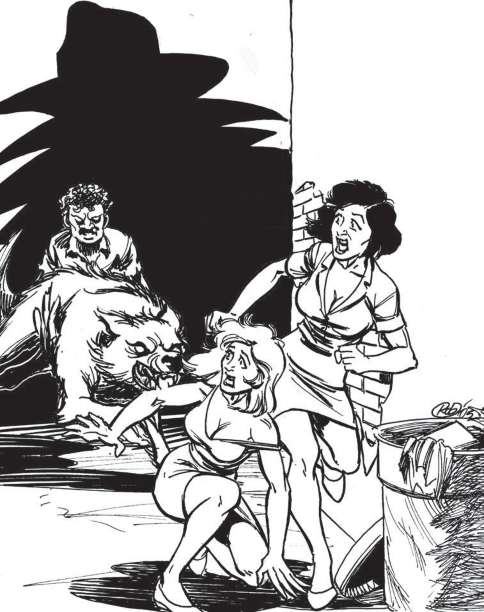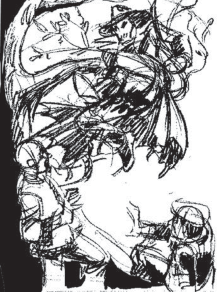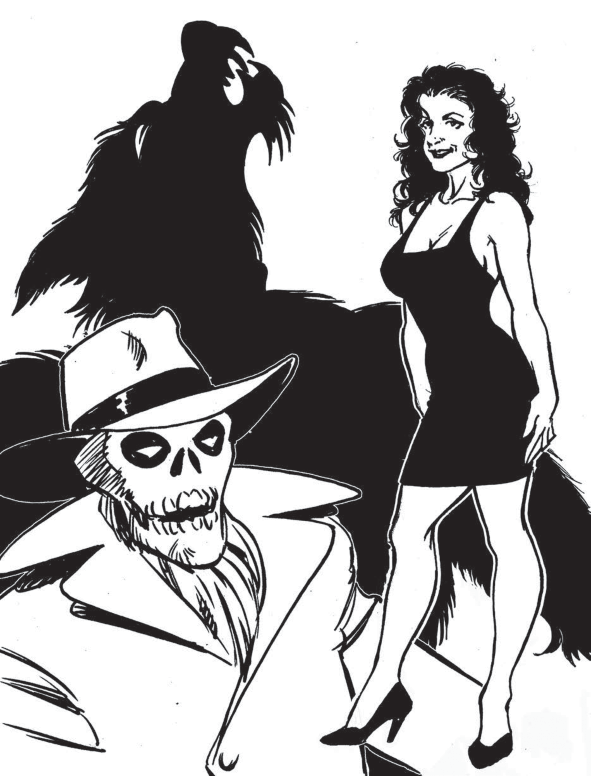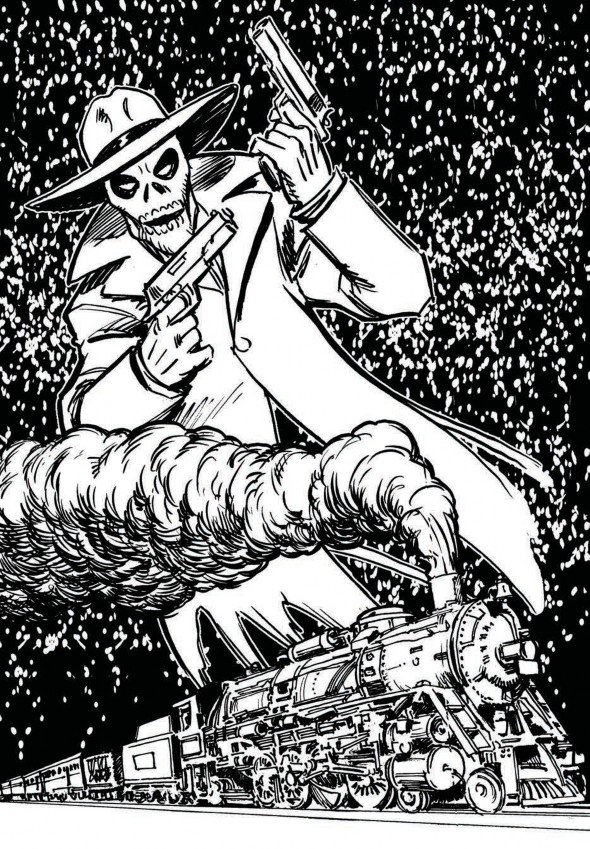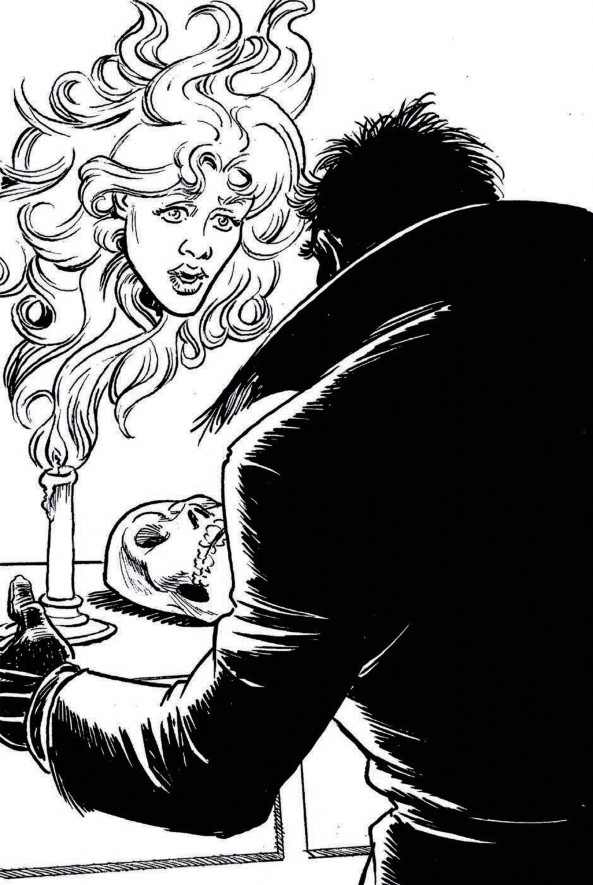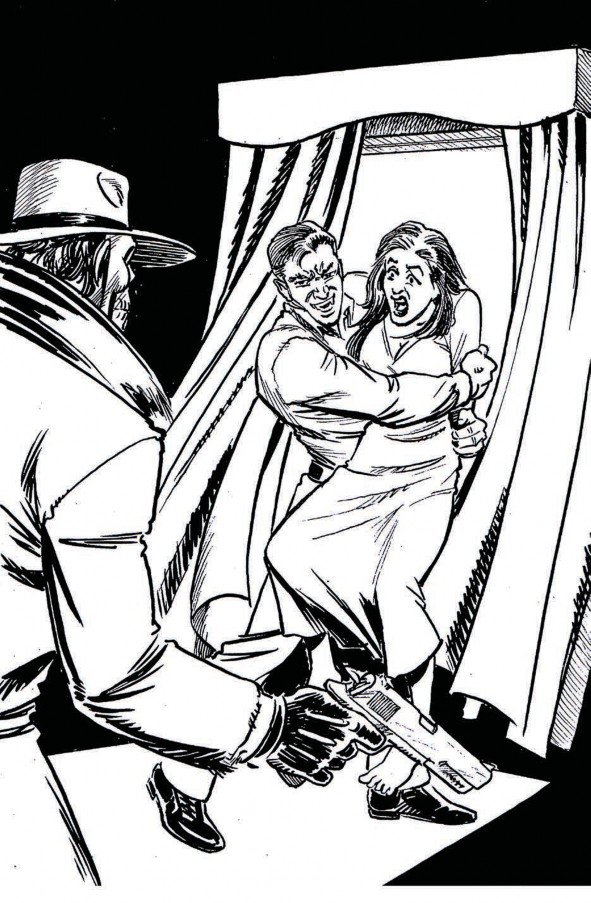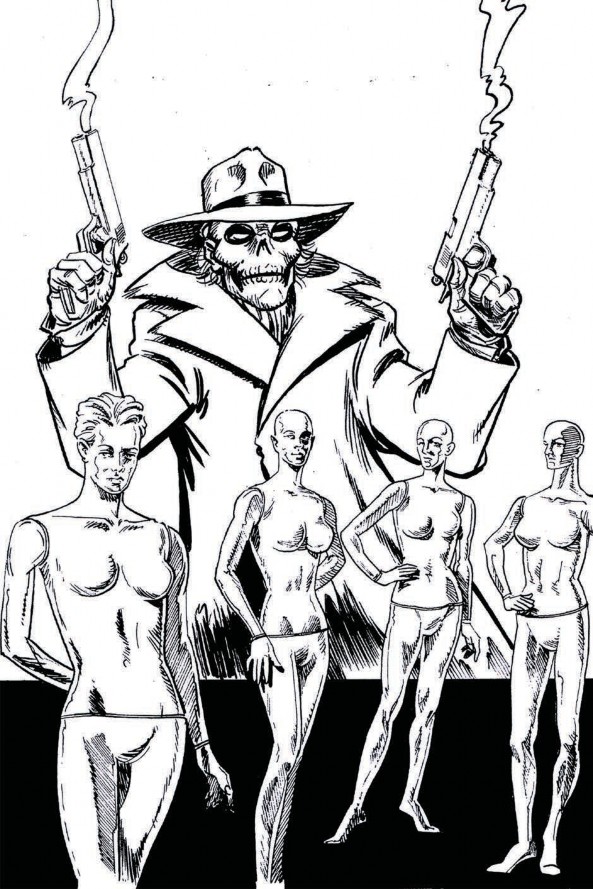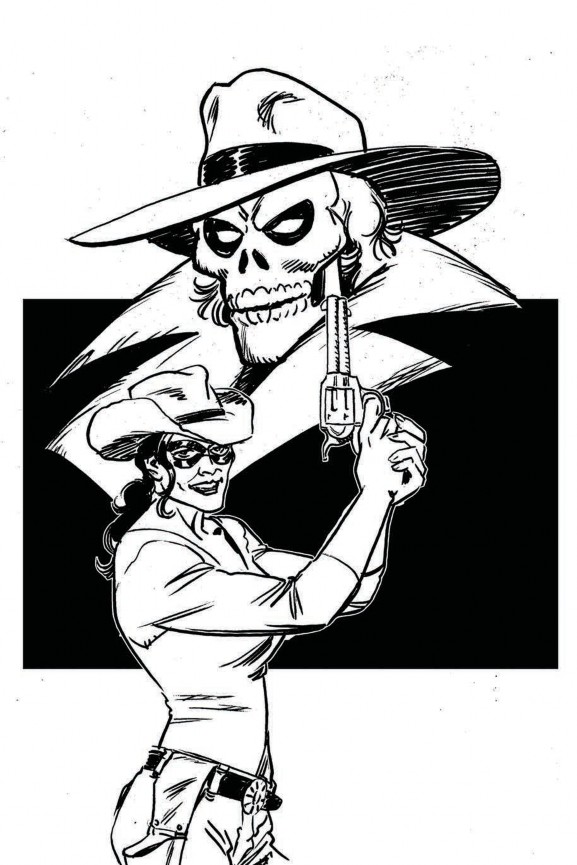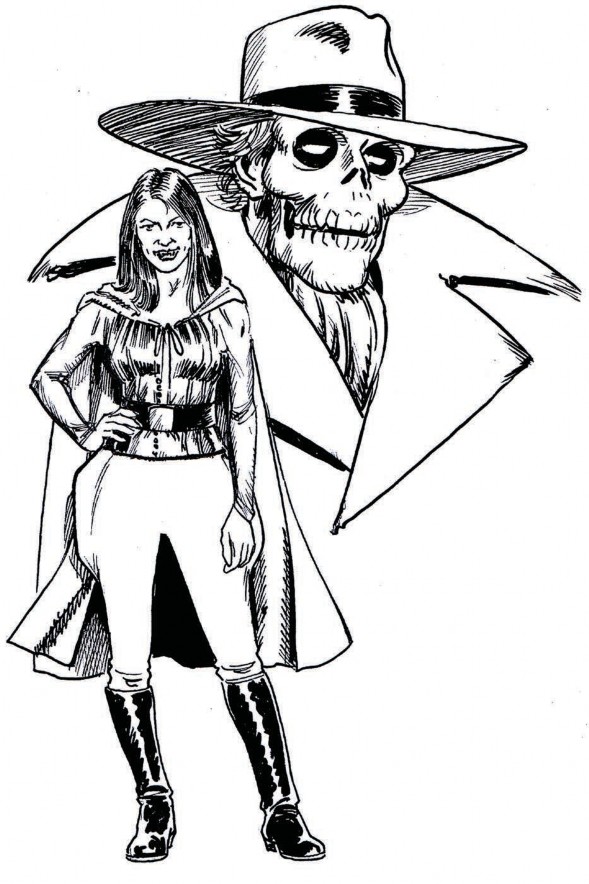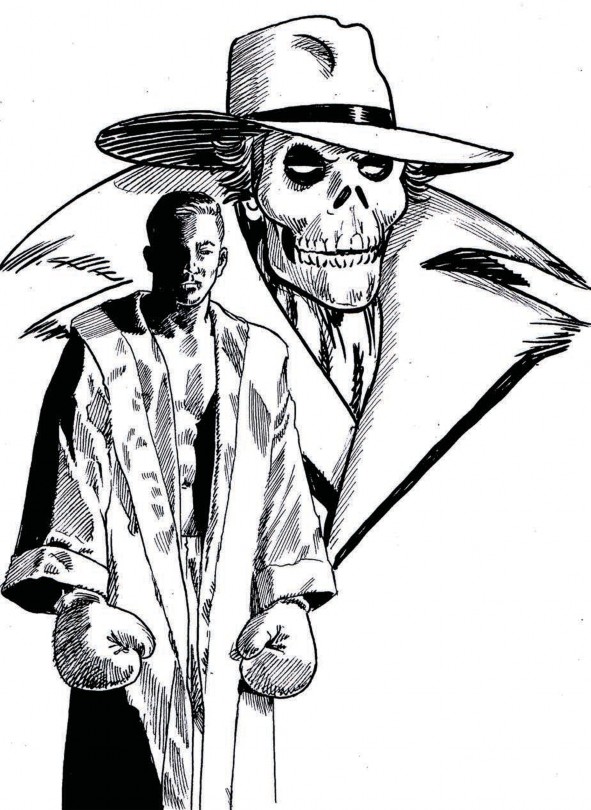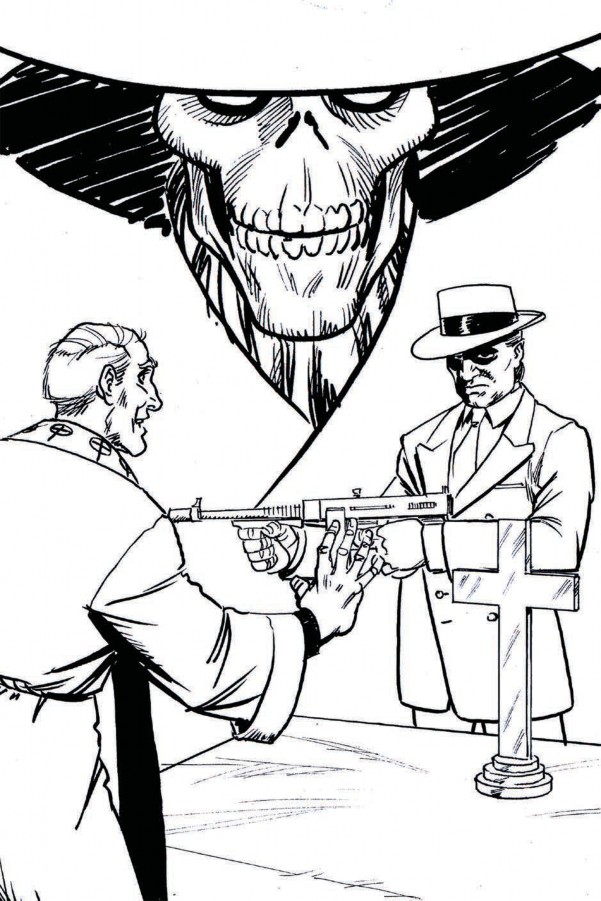 Chapter 2 The Good Guys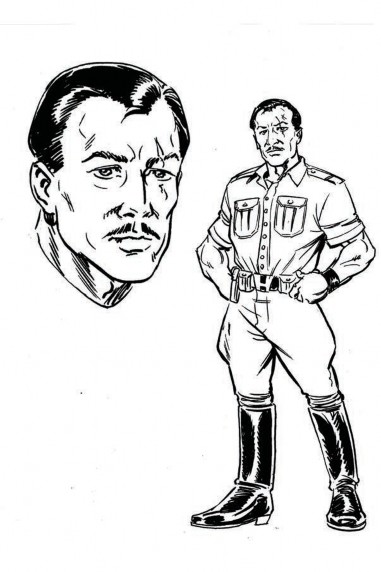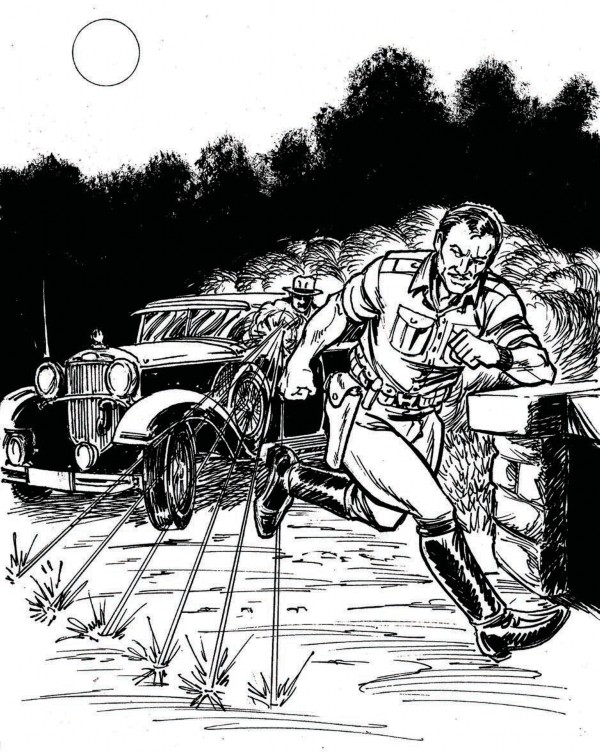 Captain Hazzard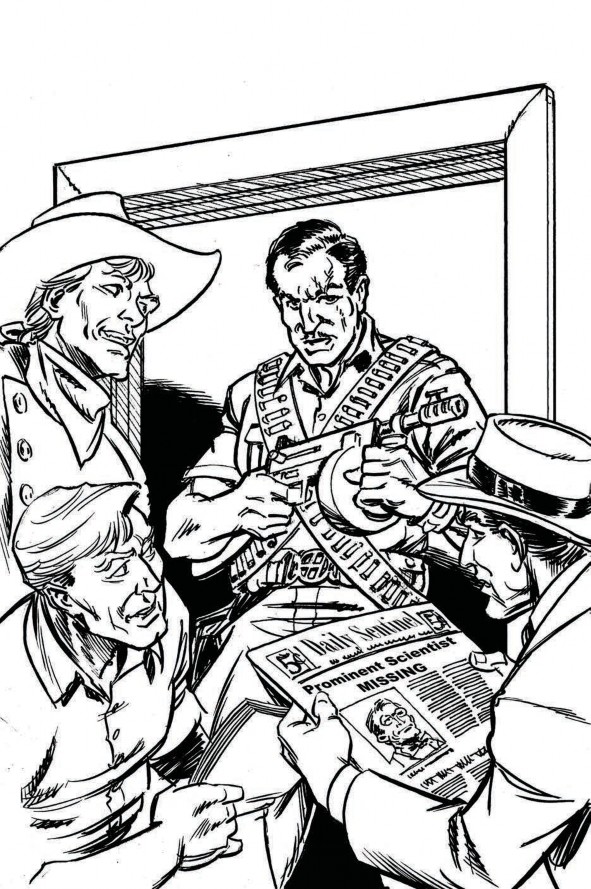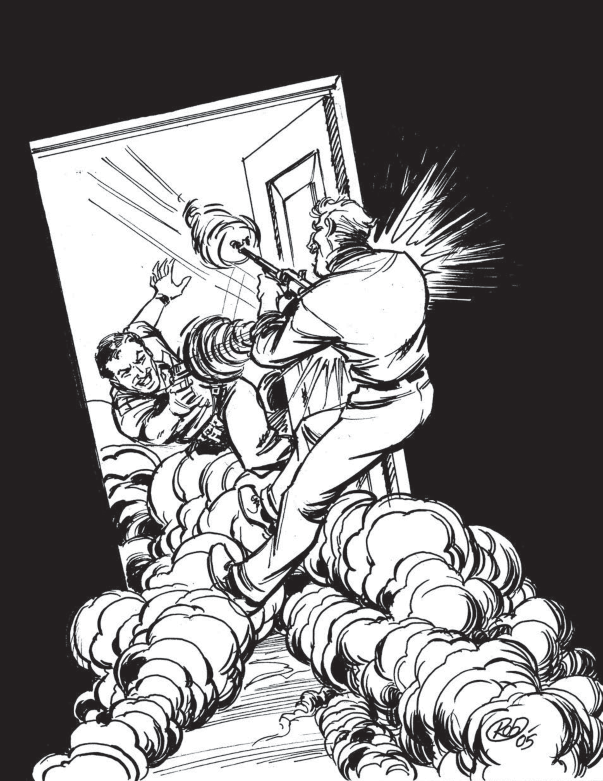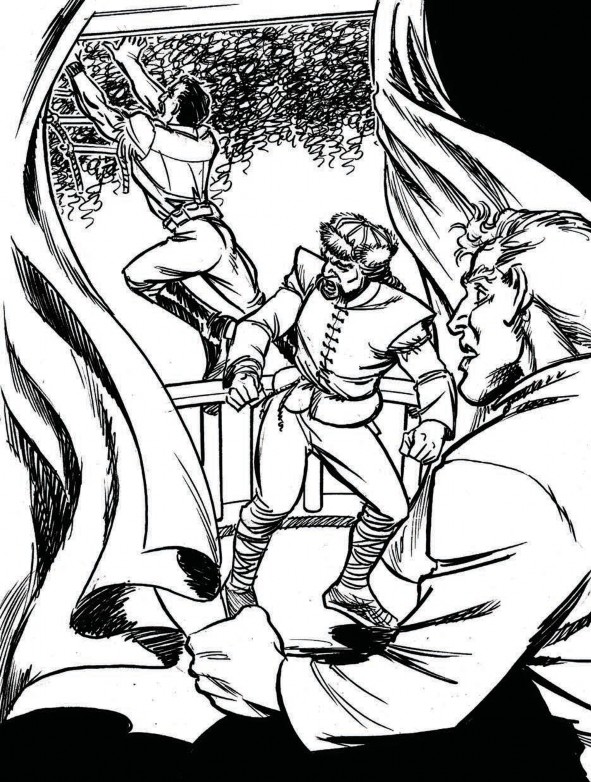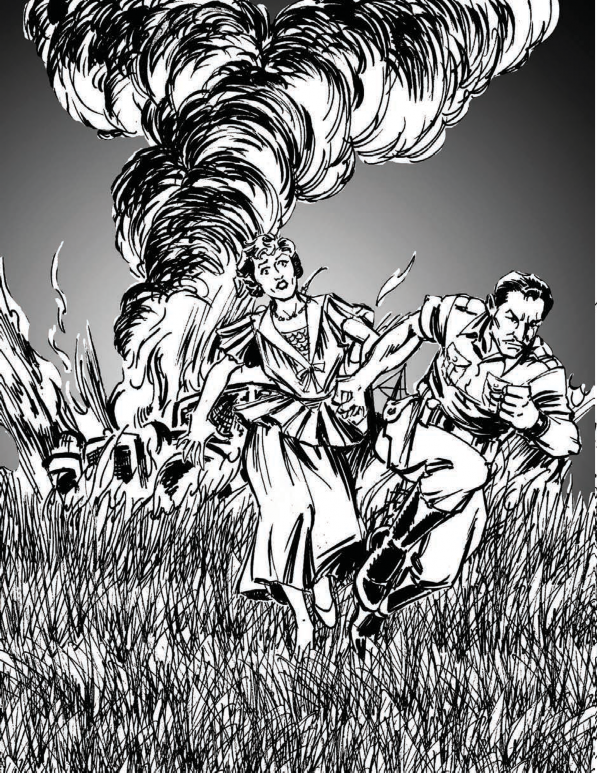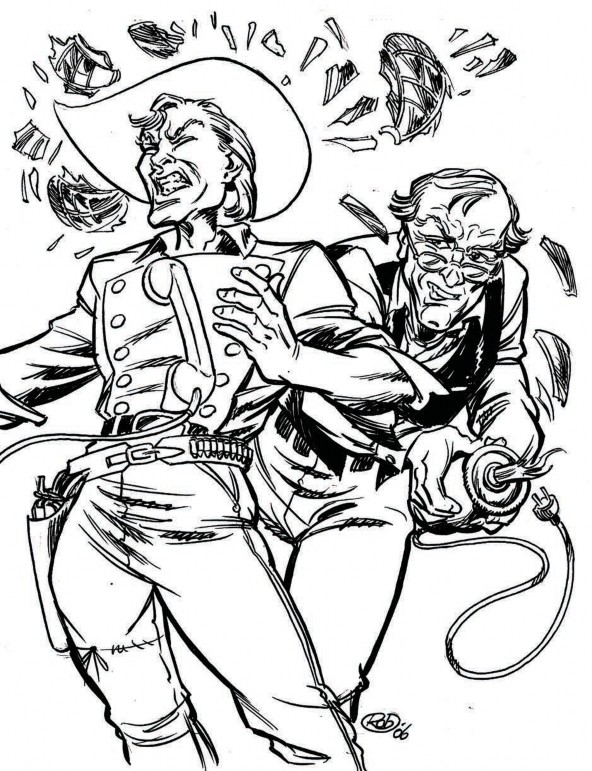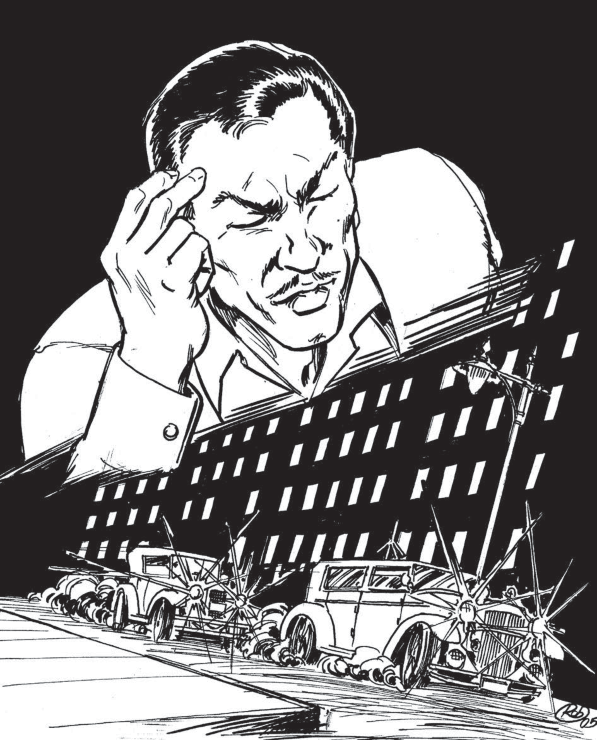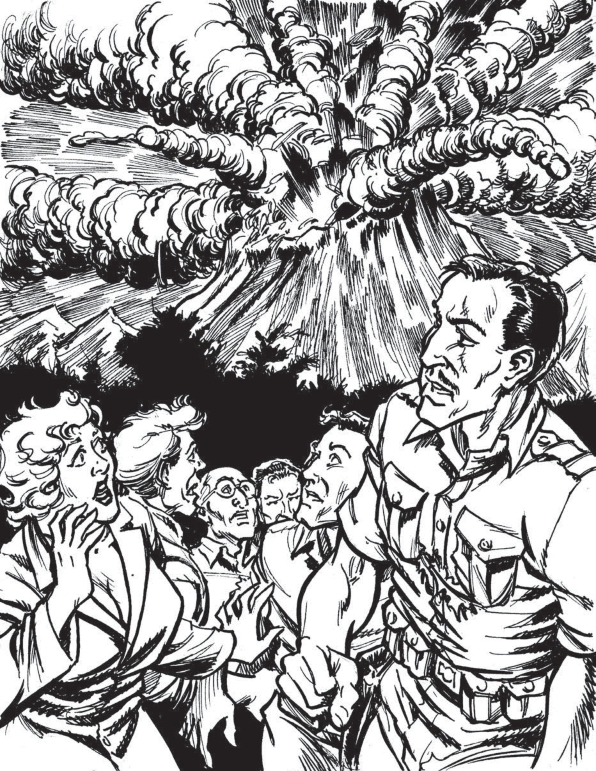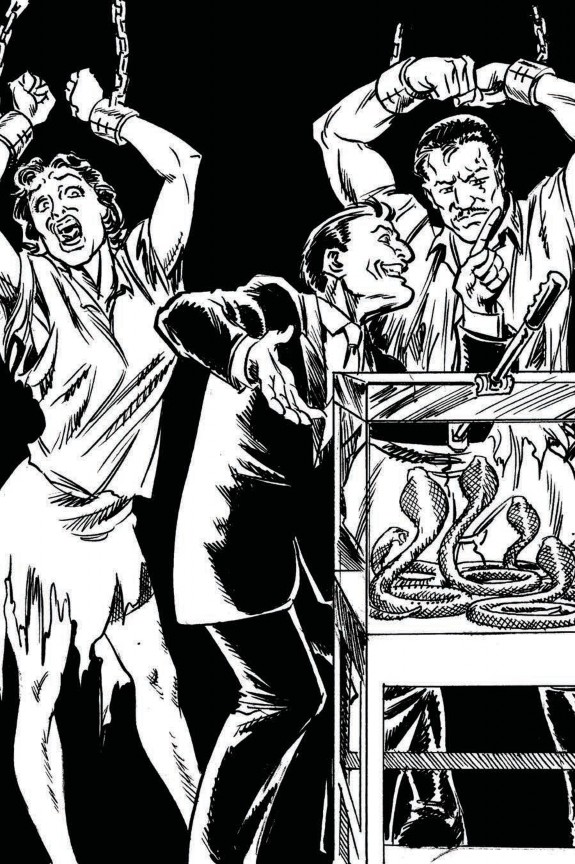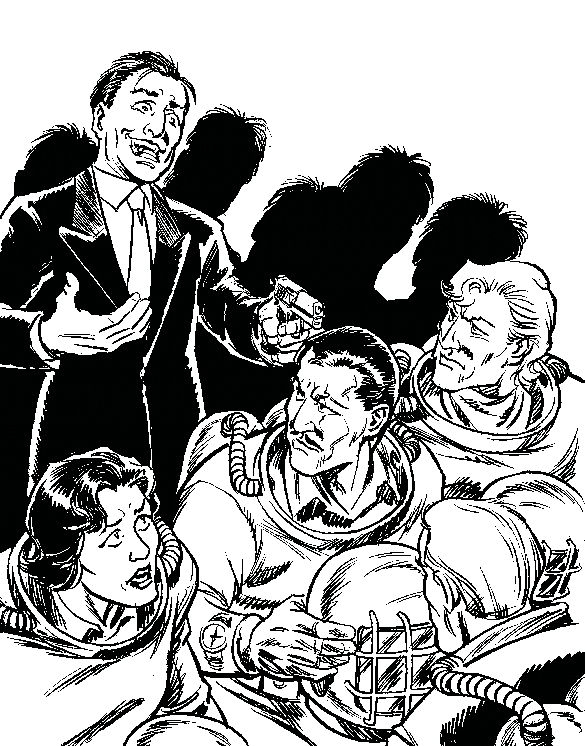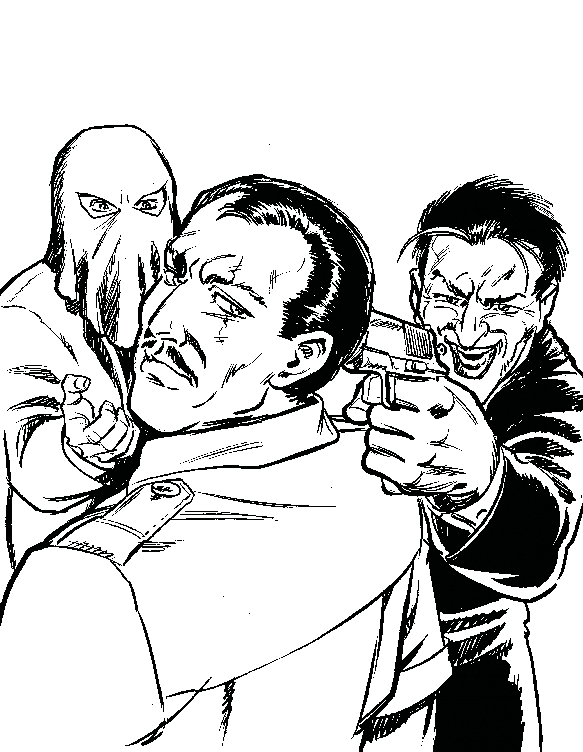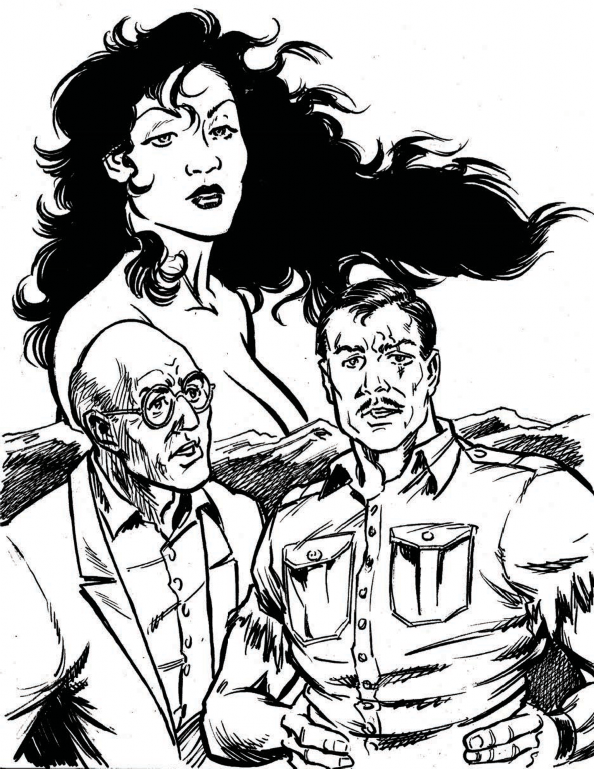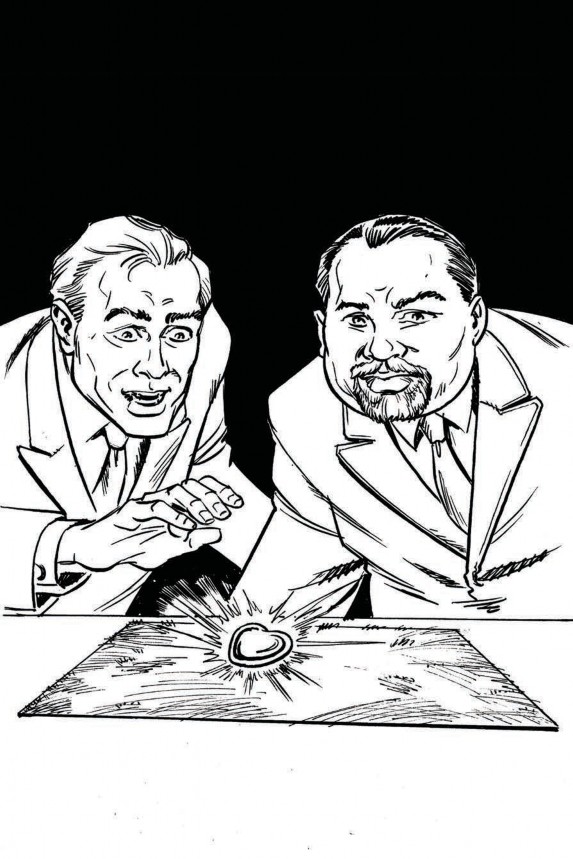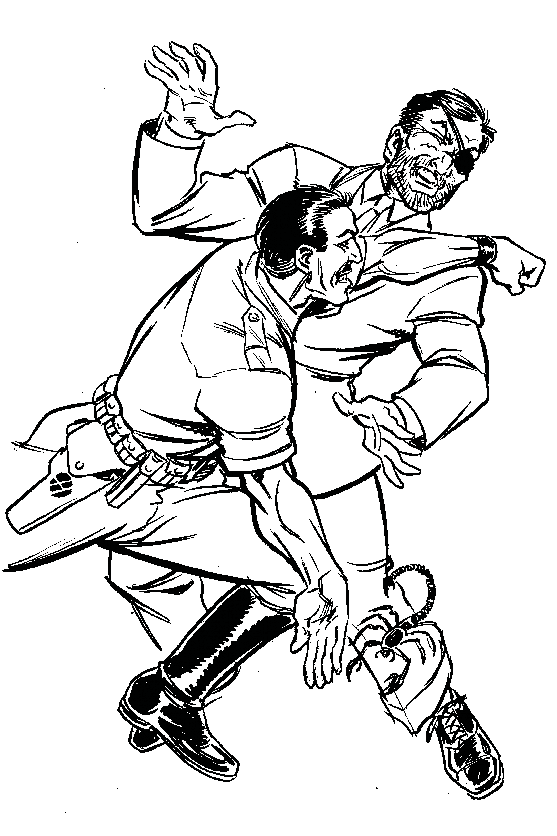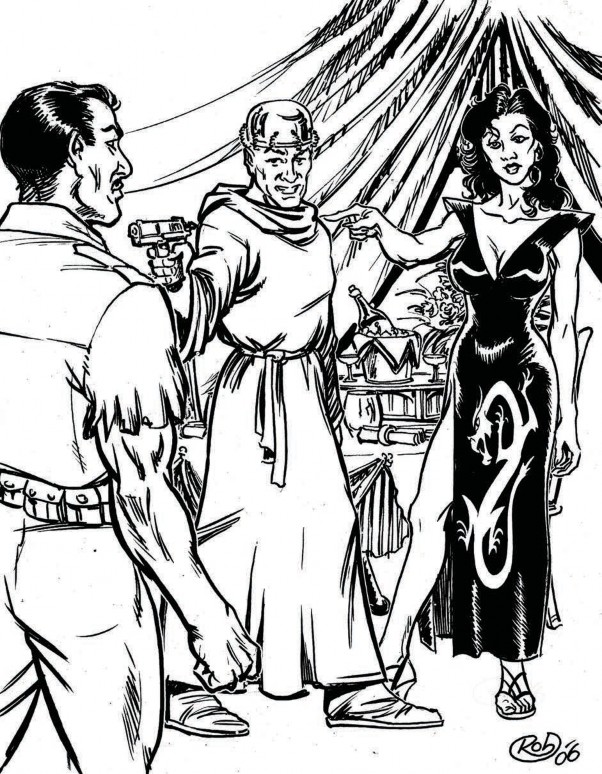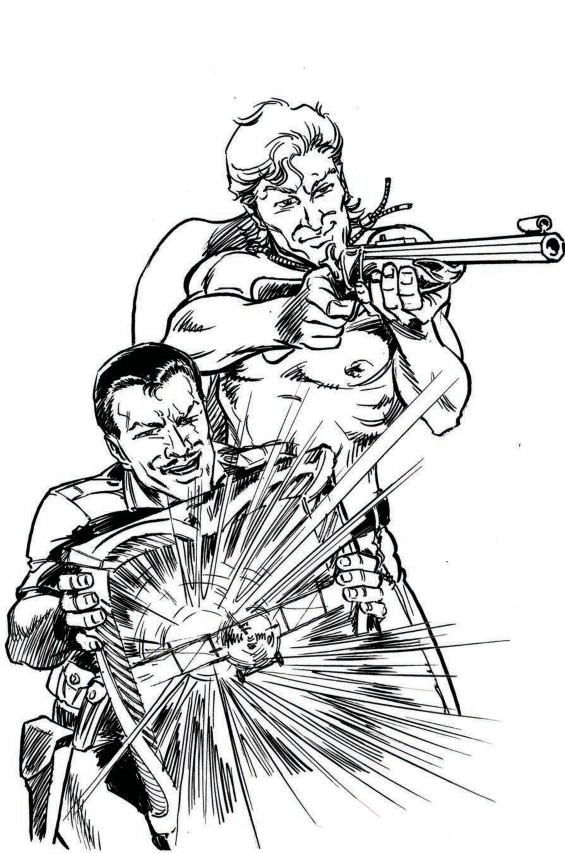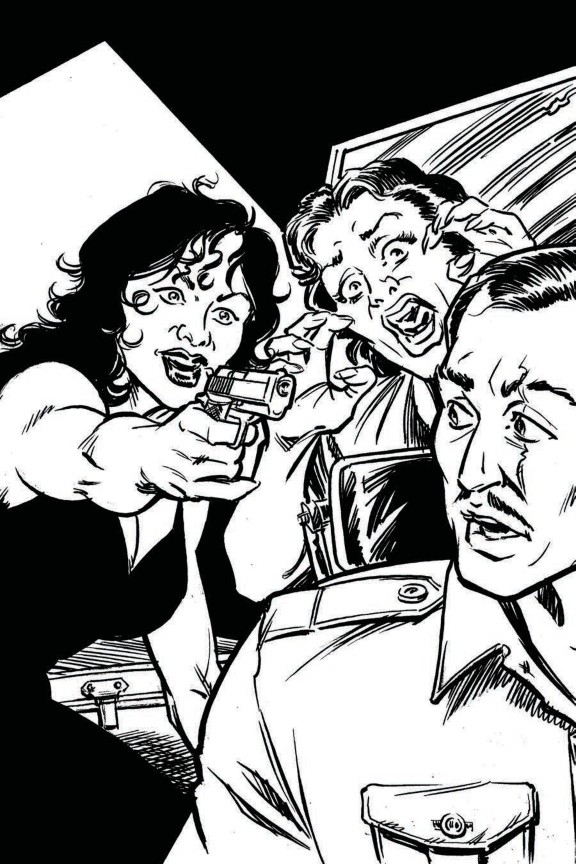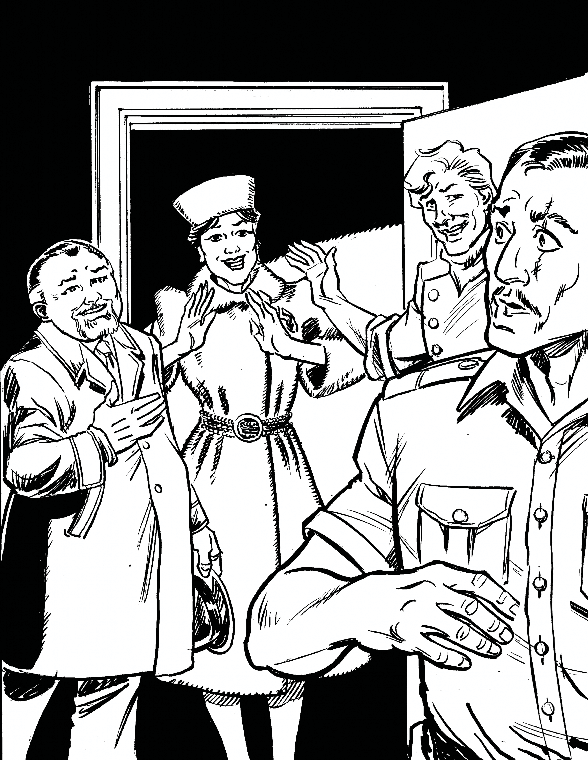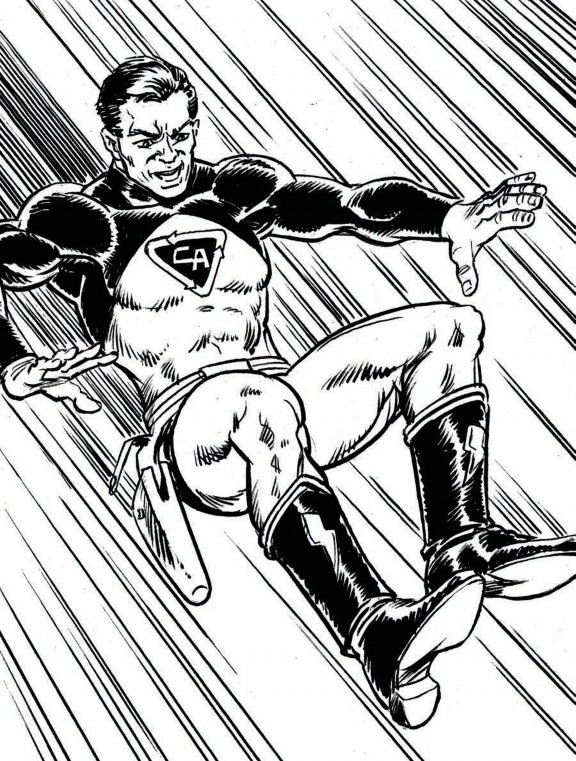 Captain Action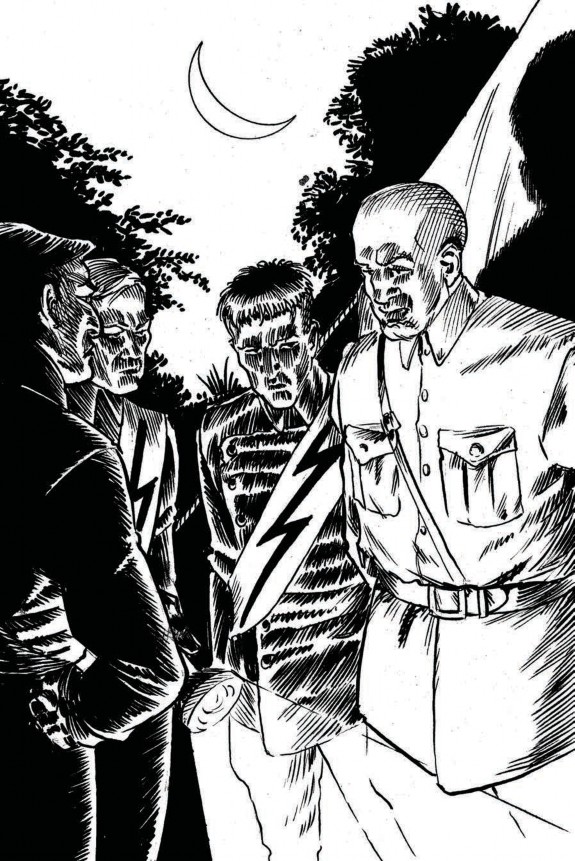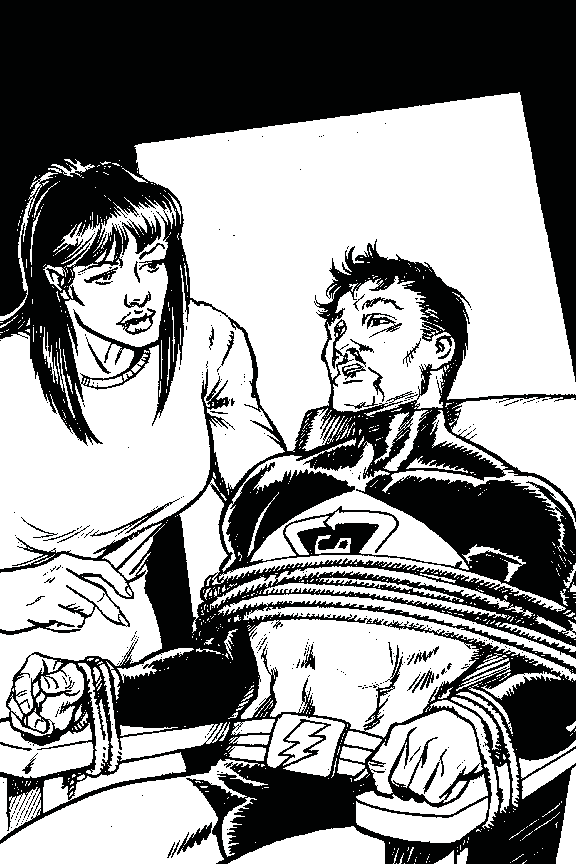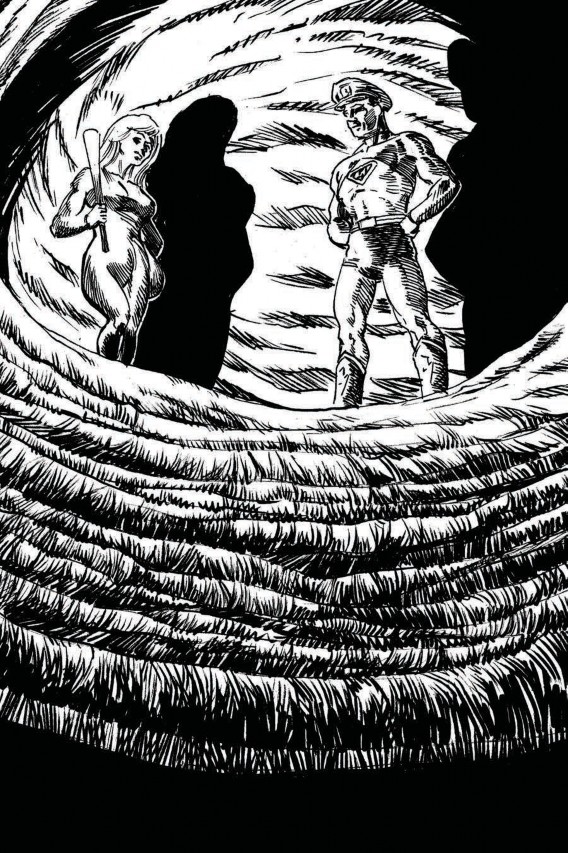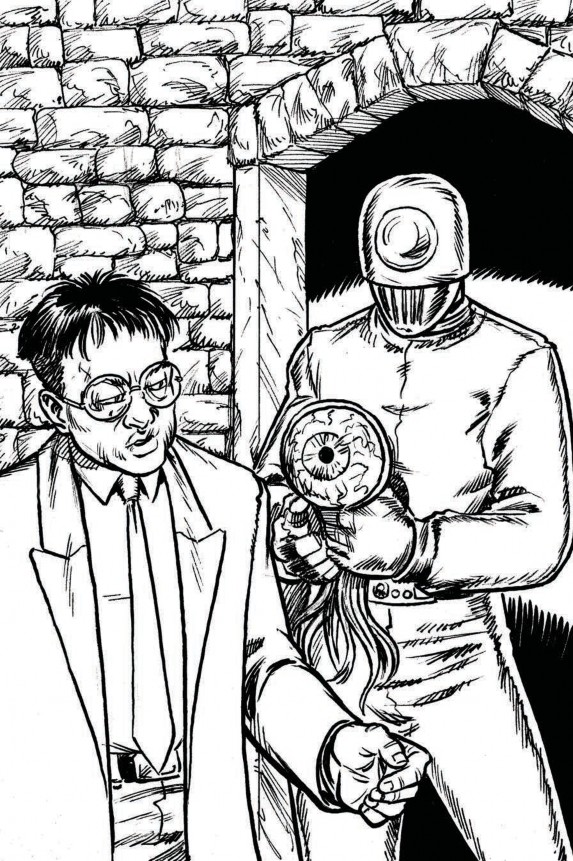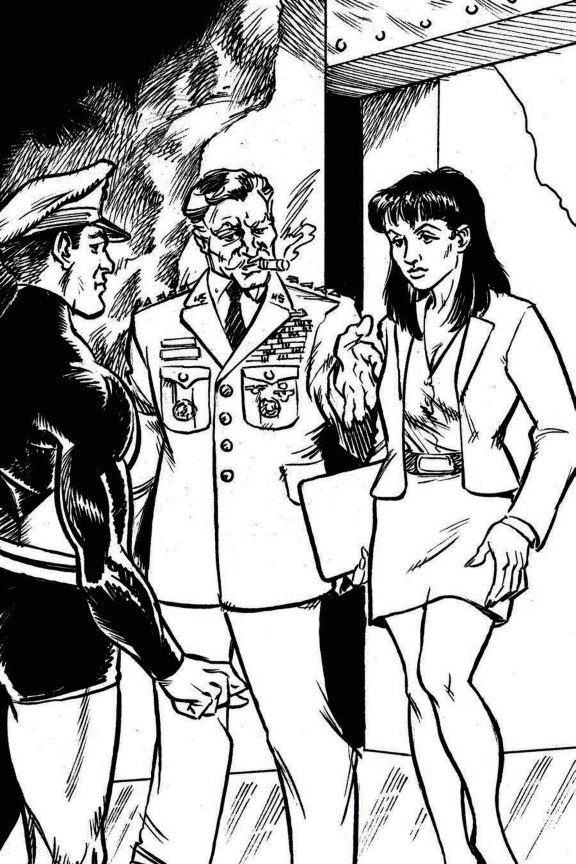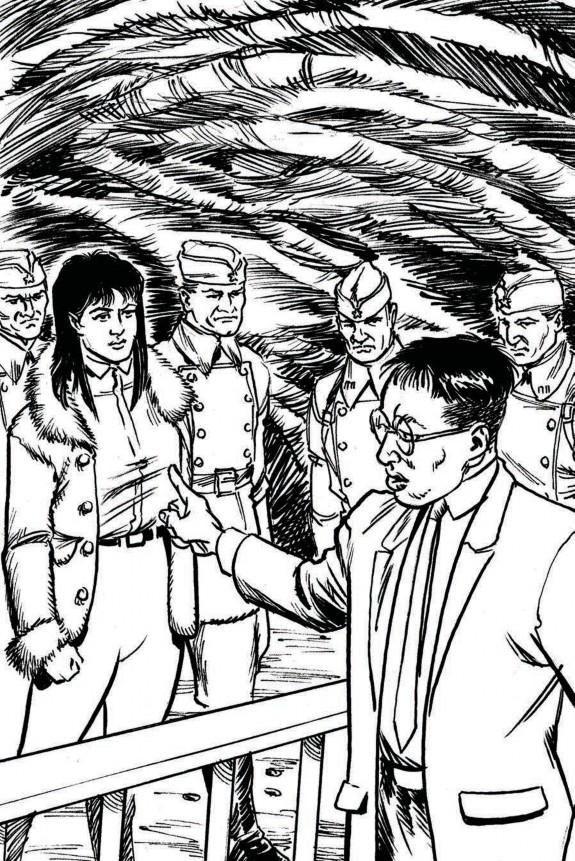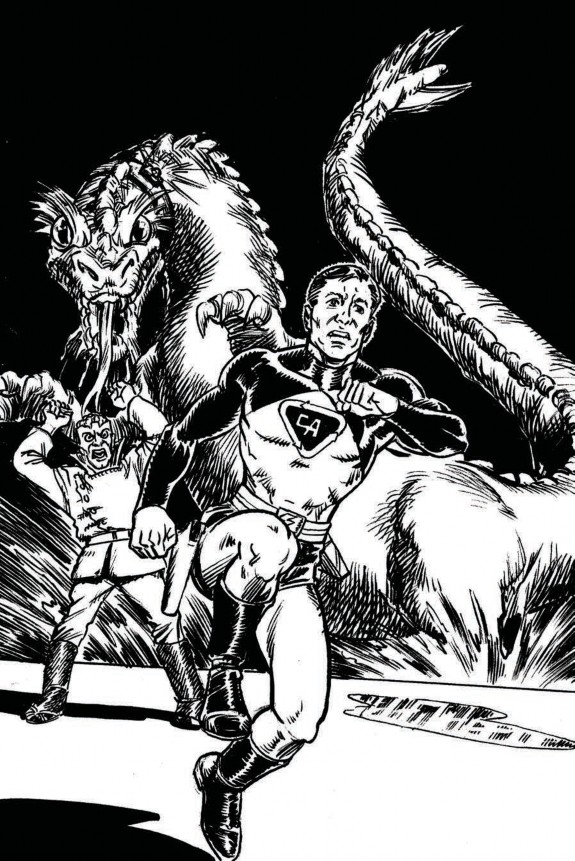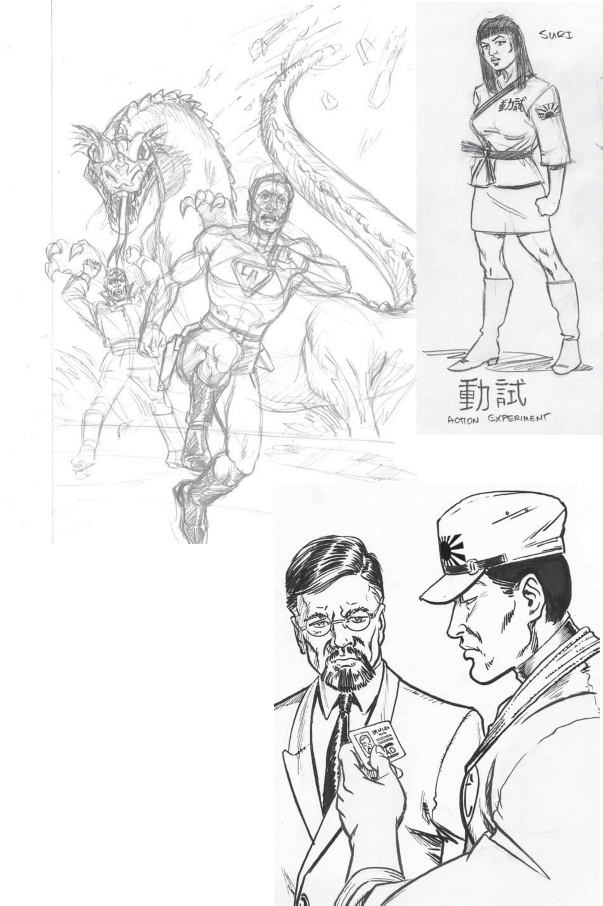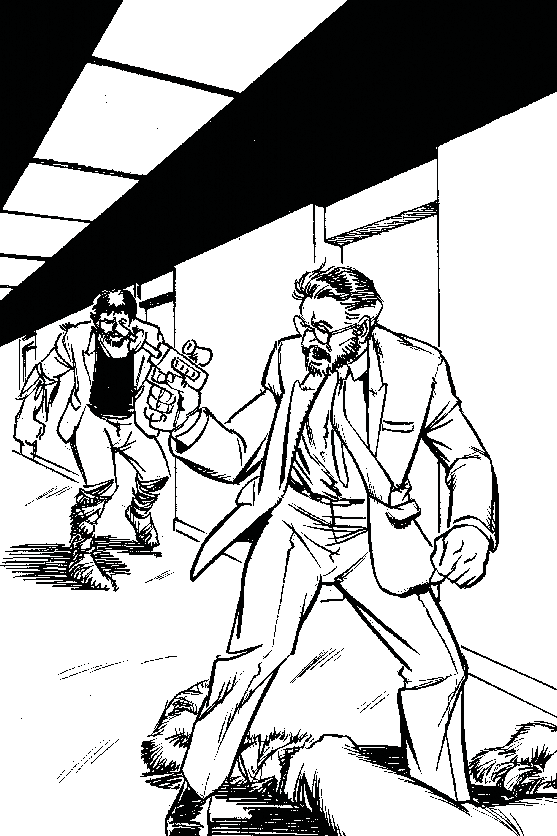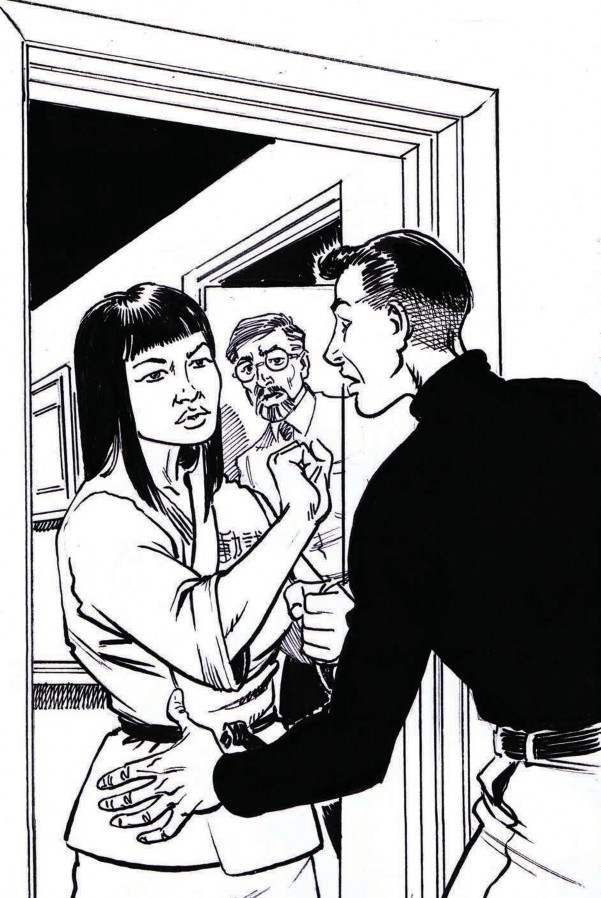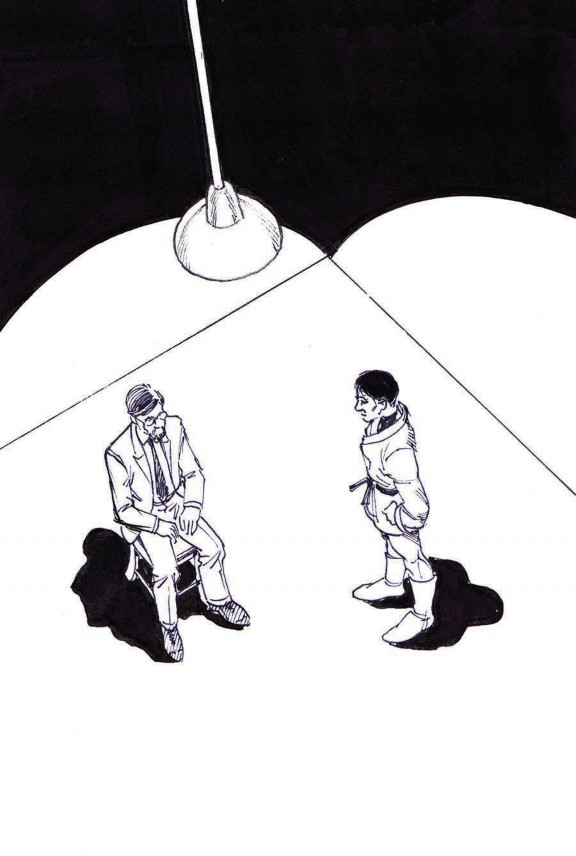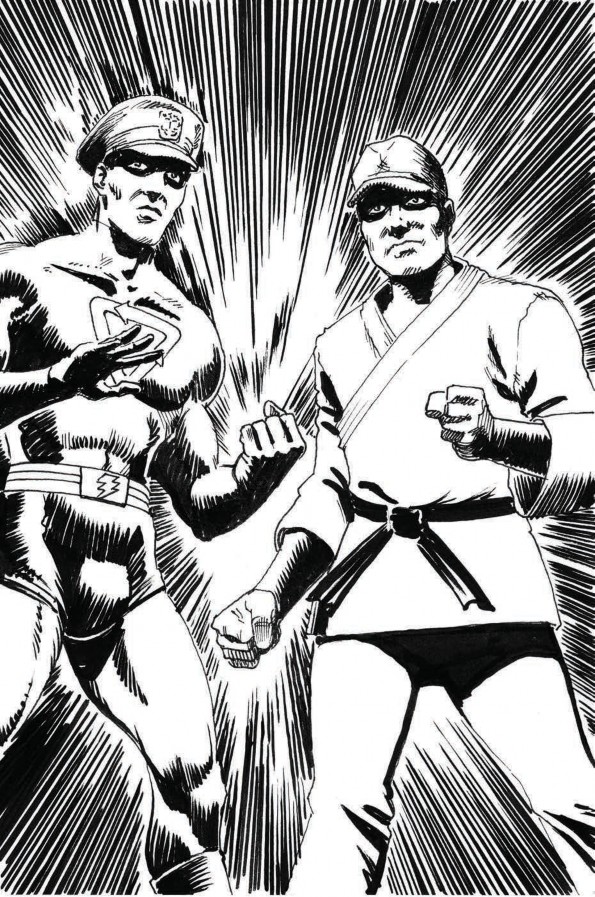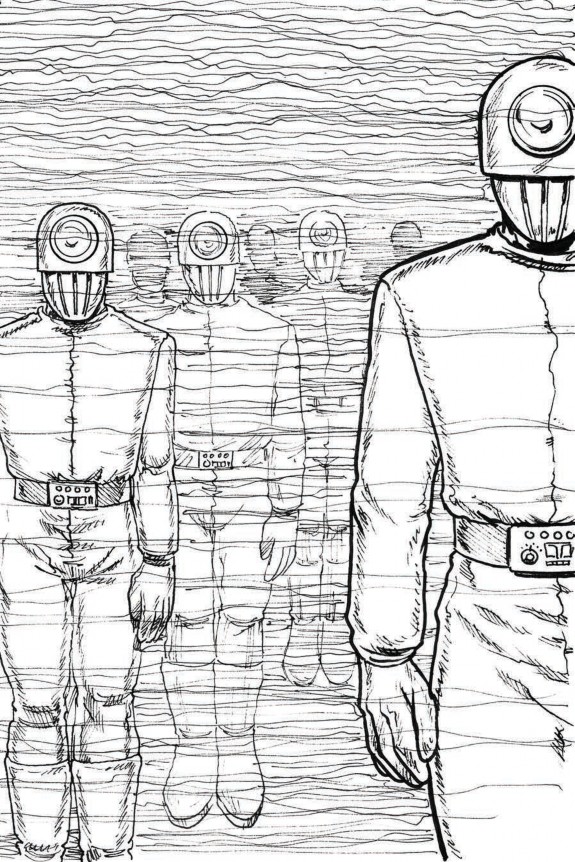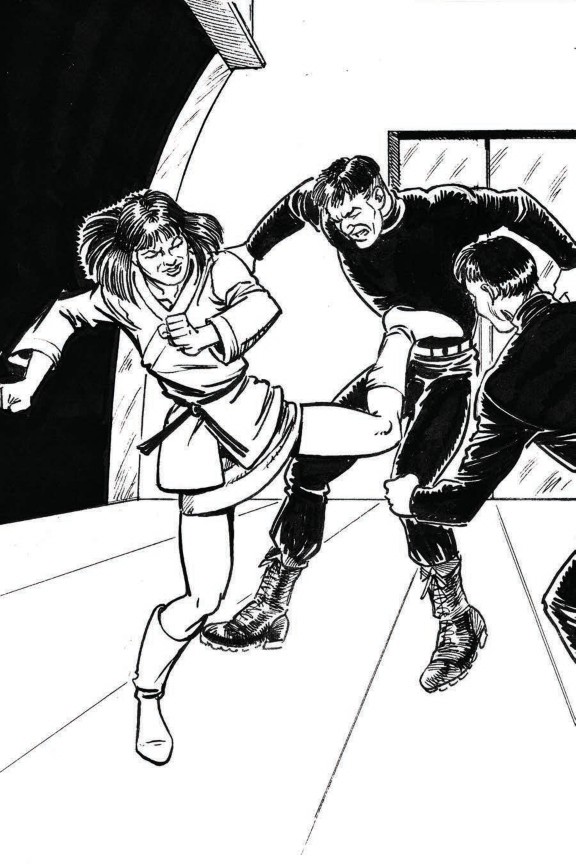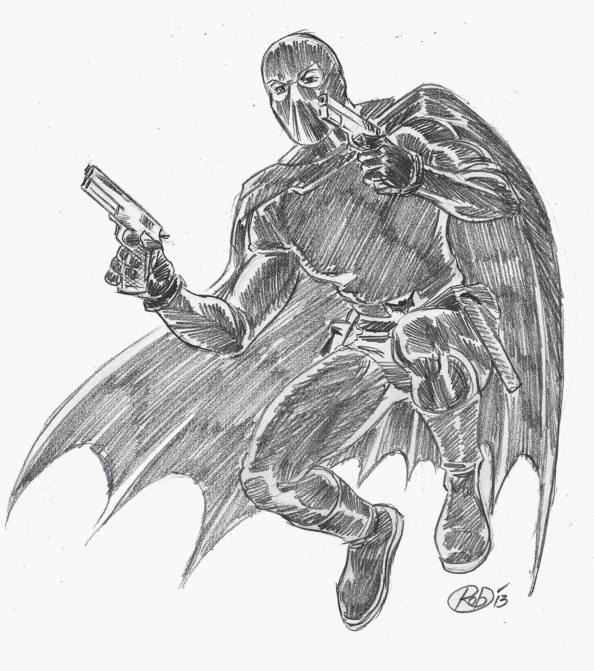 The Black Bat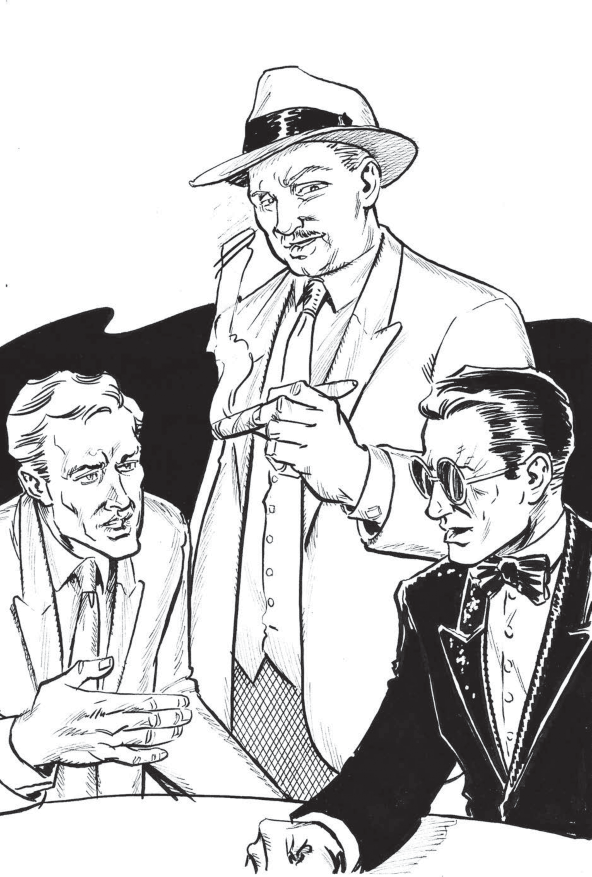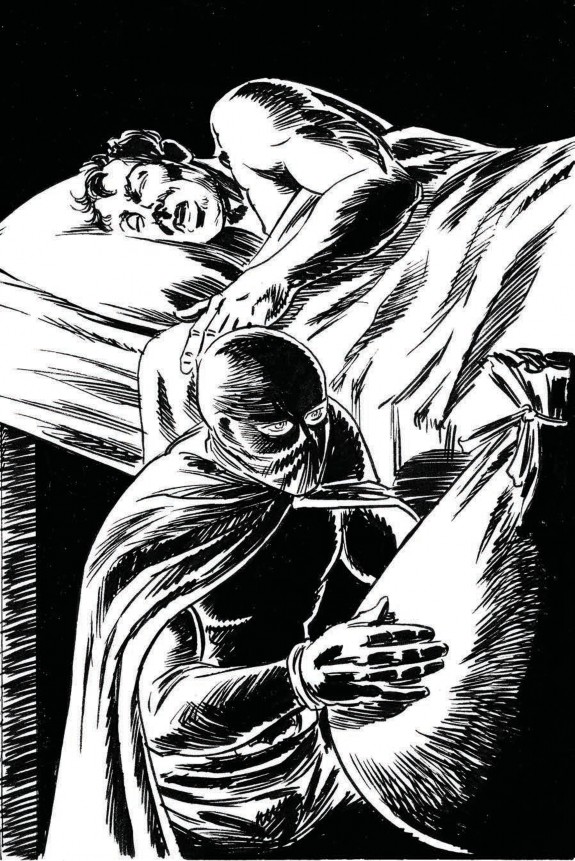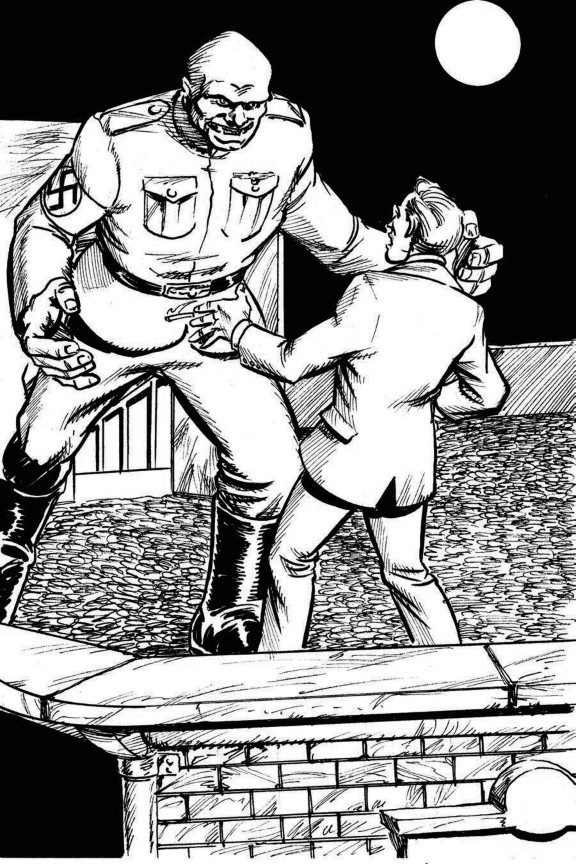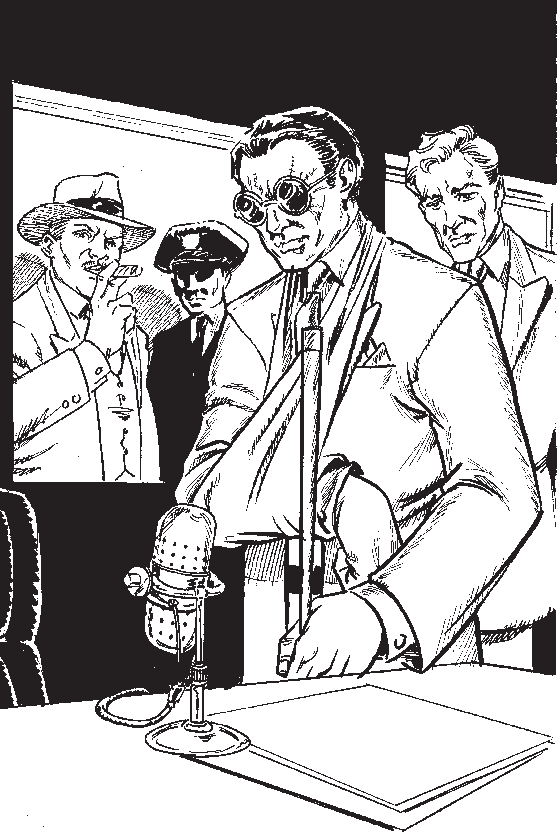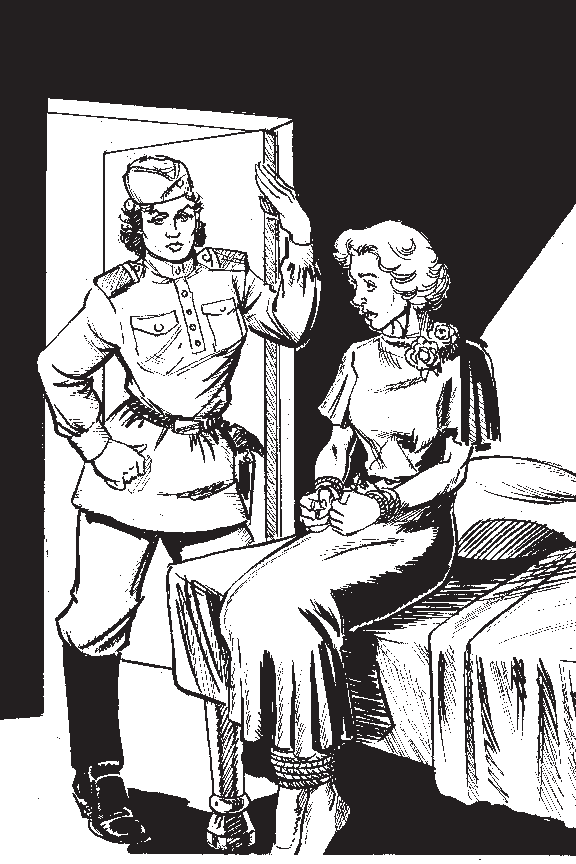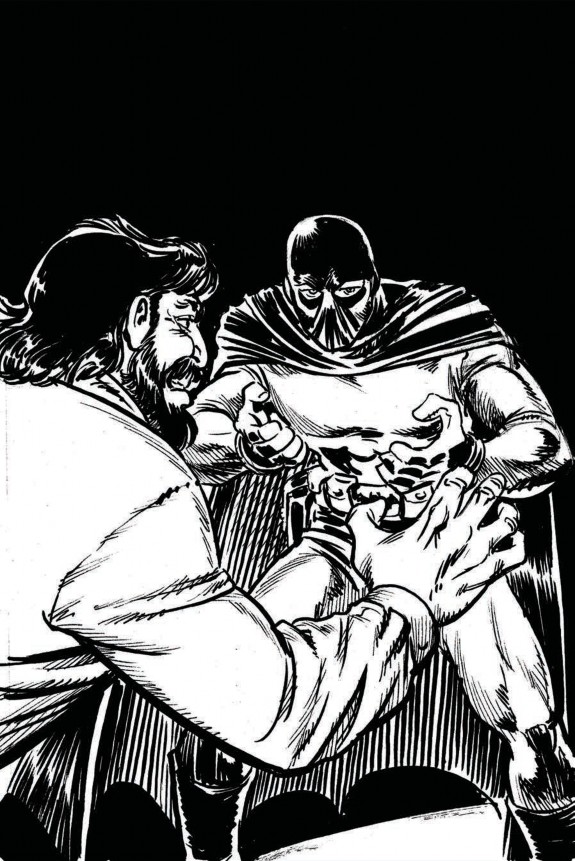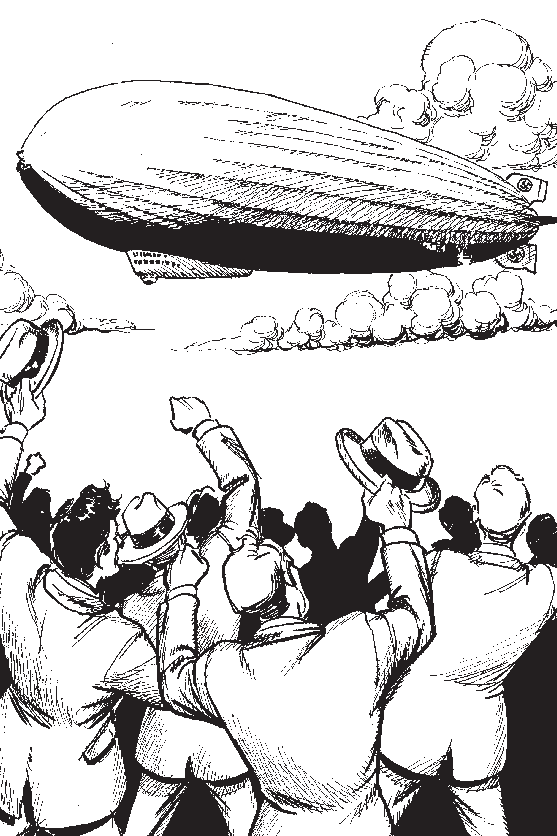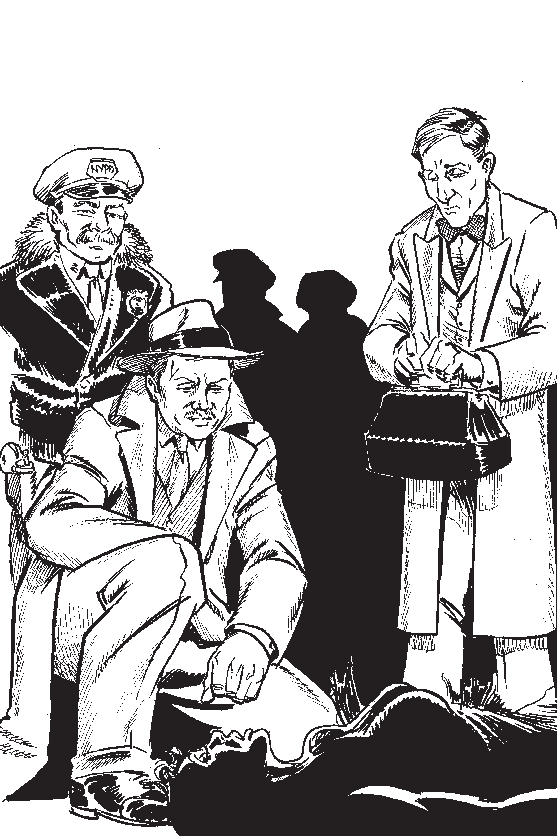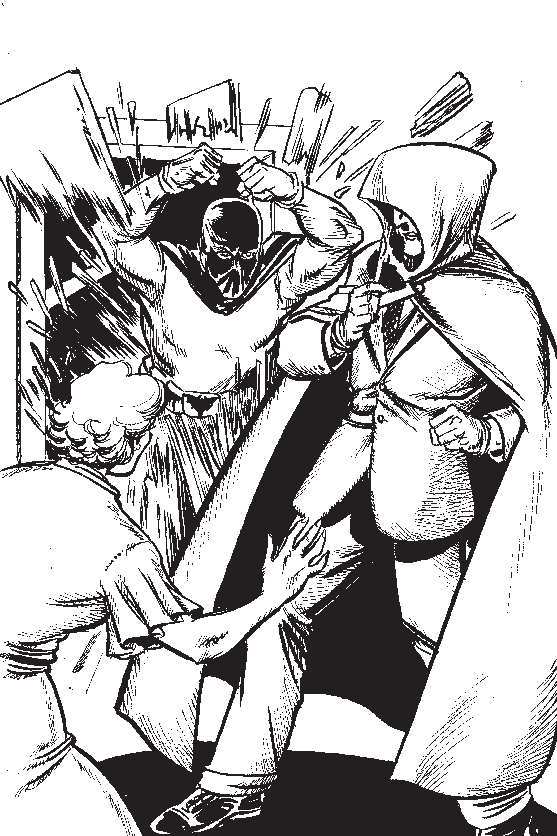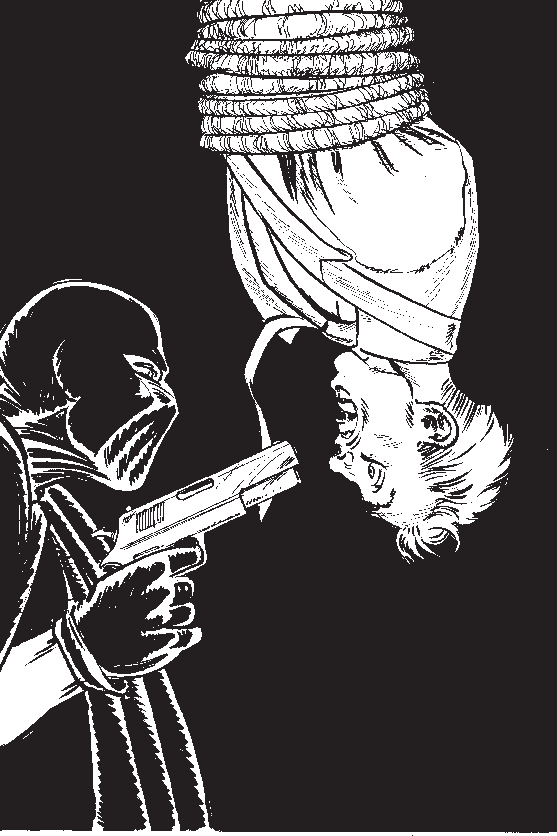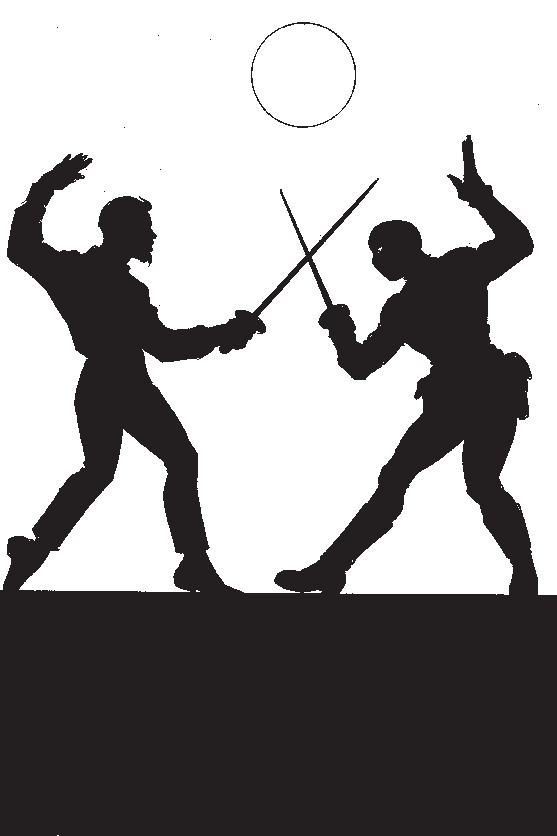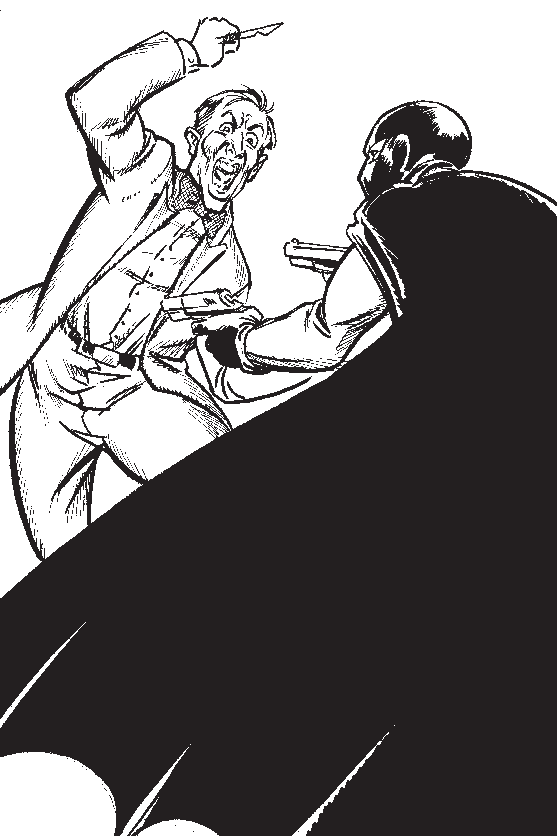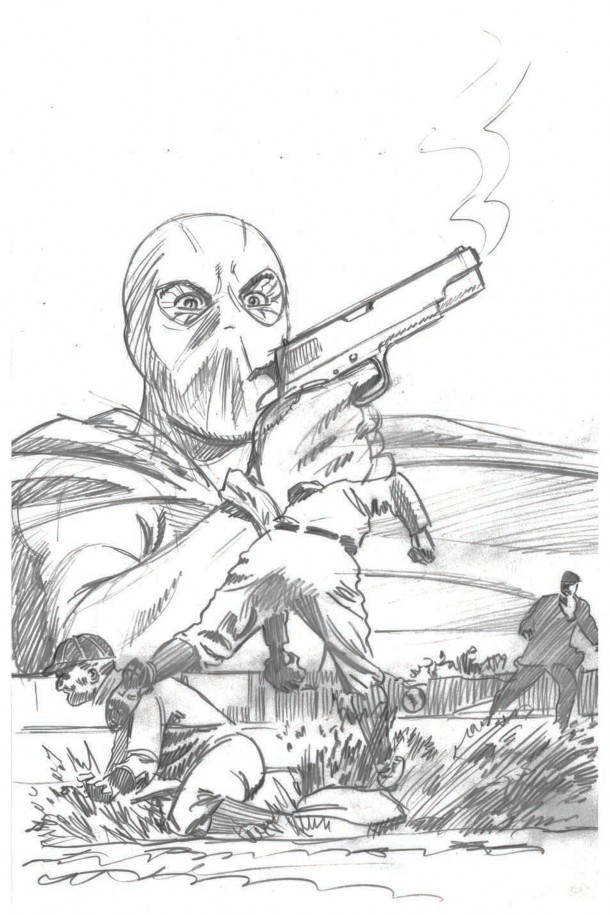 Chapter 3 The Super Spies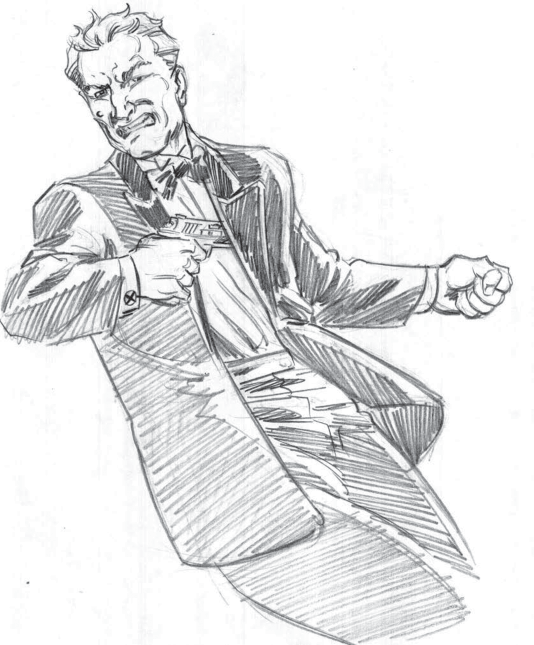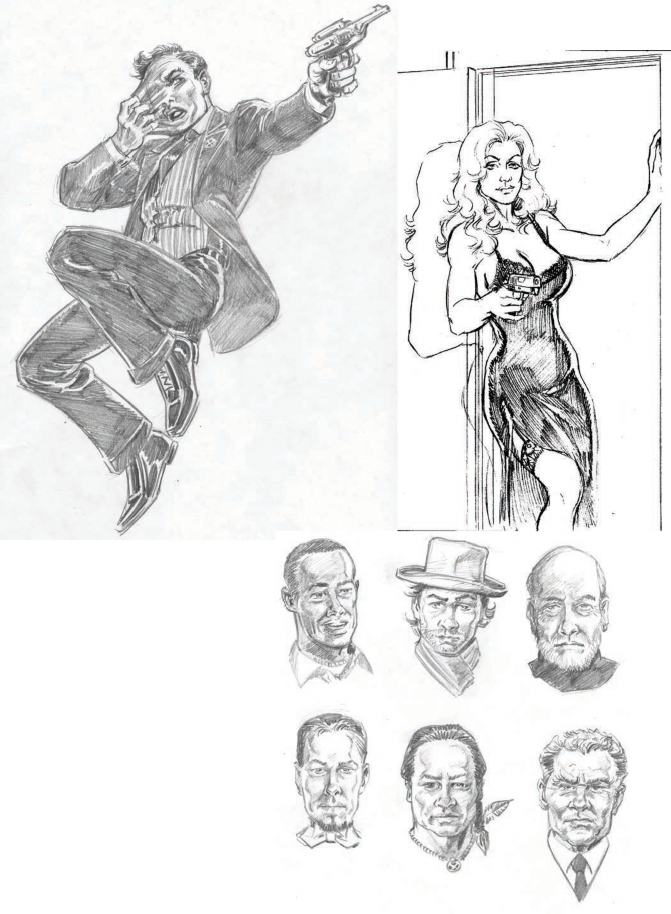 Secret Agent "X"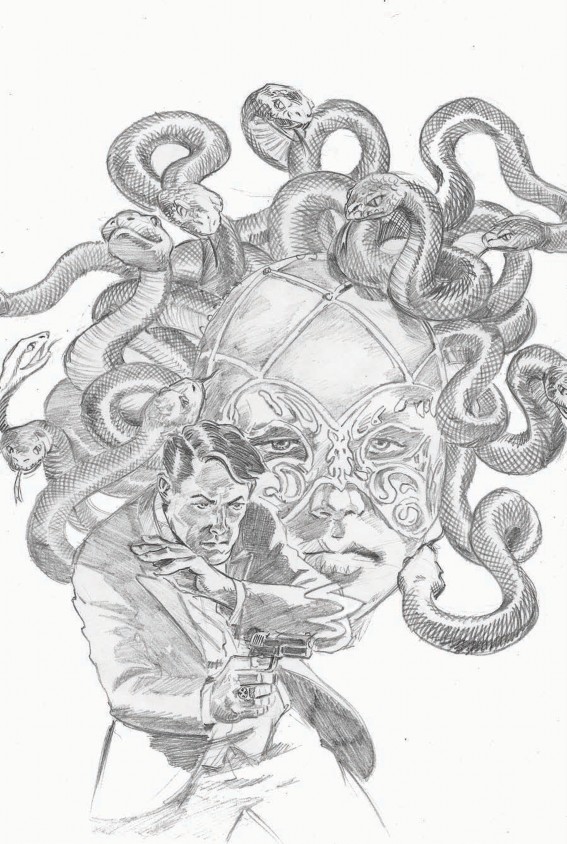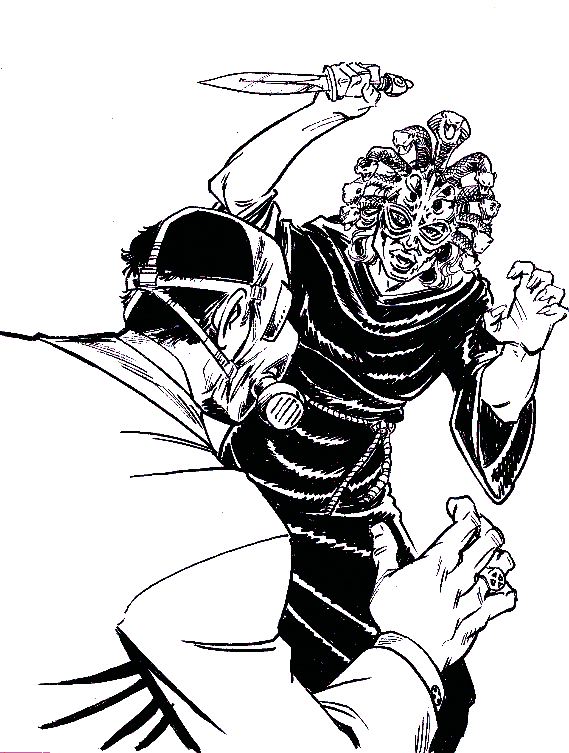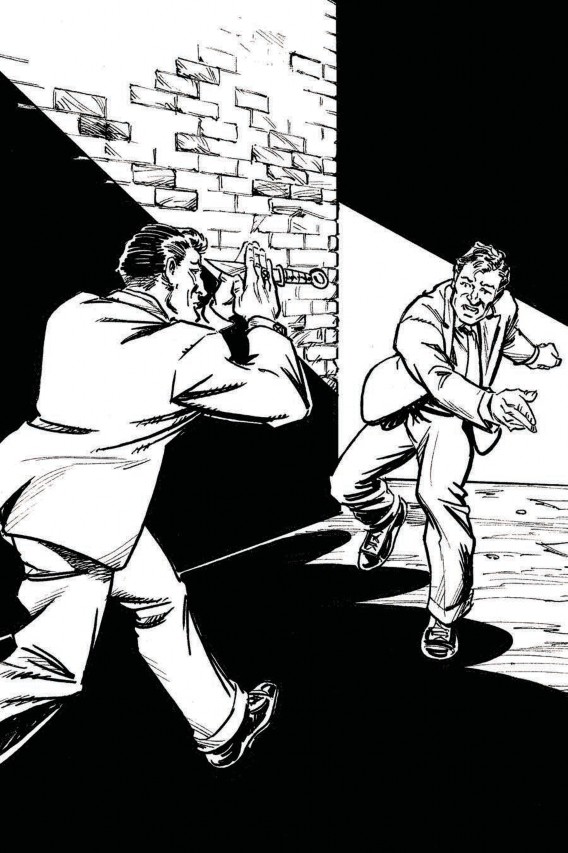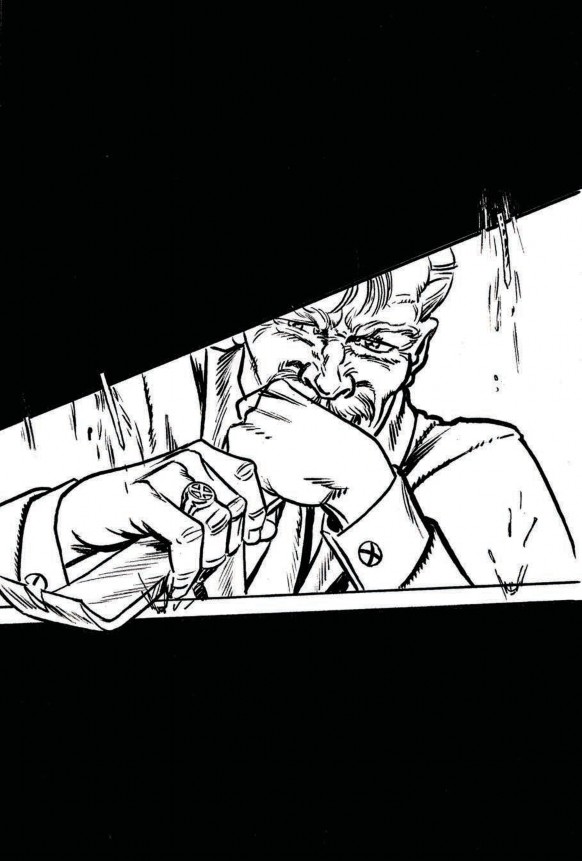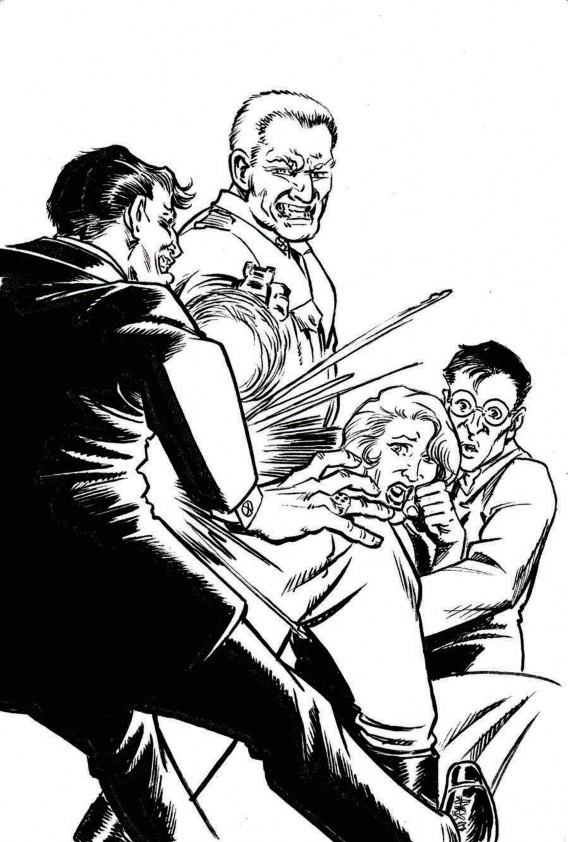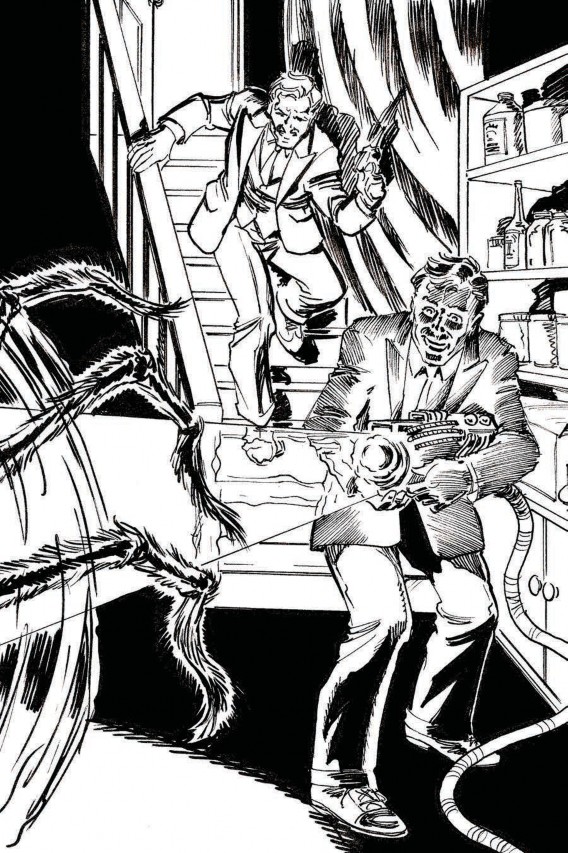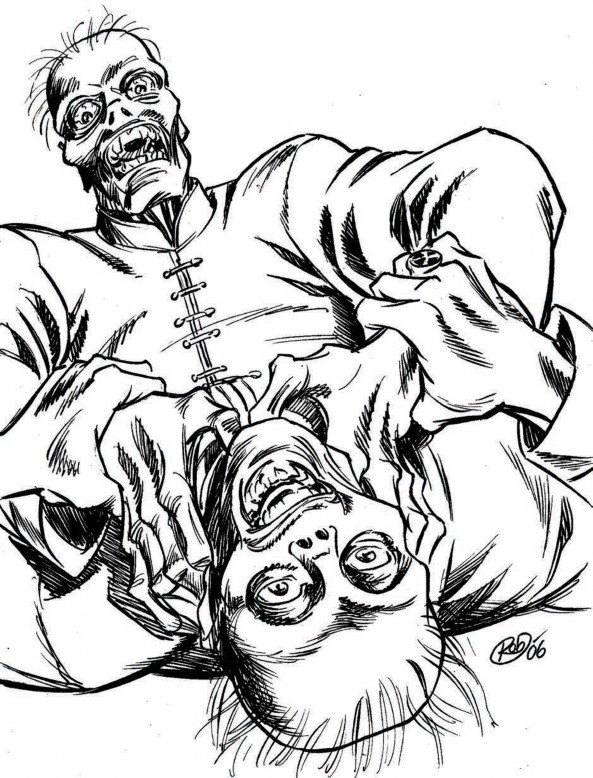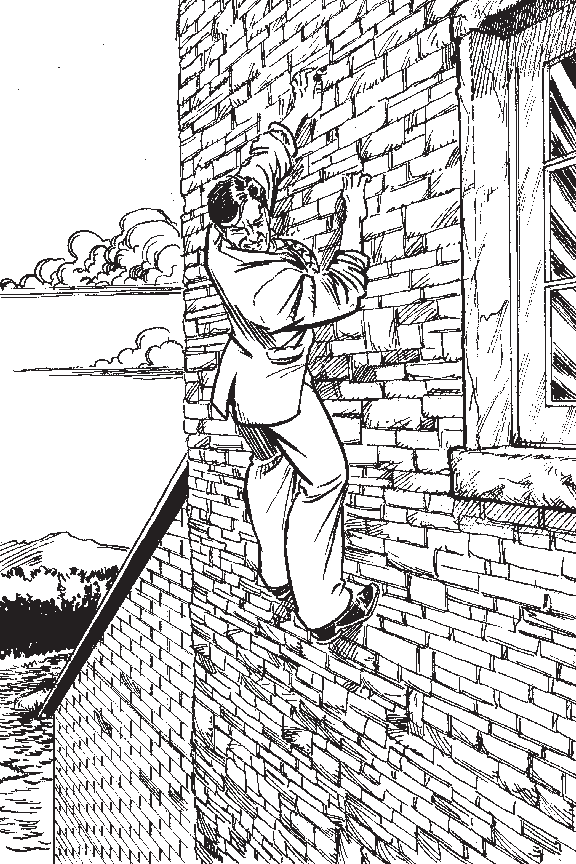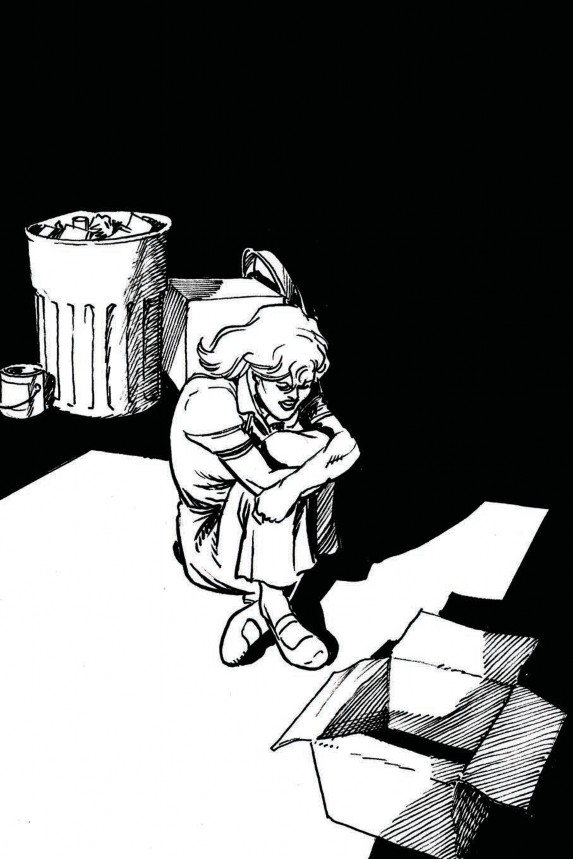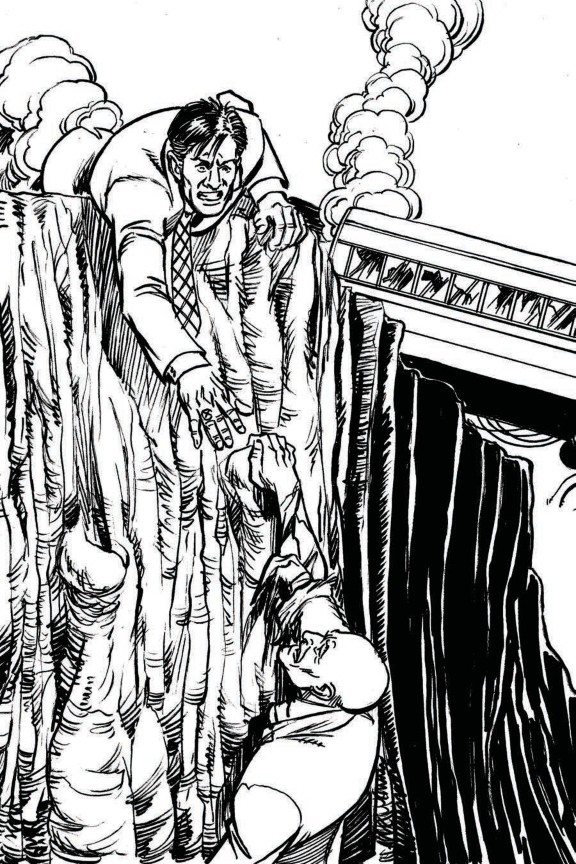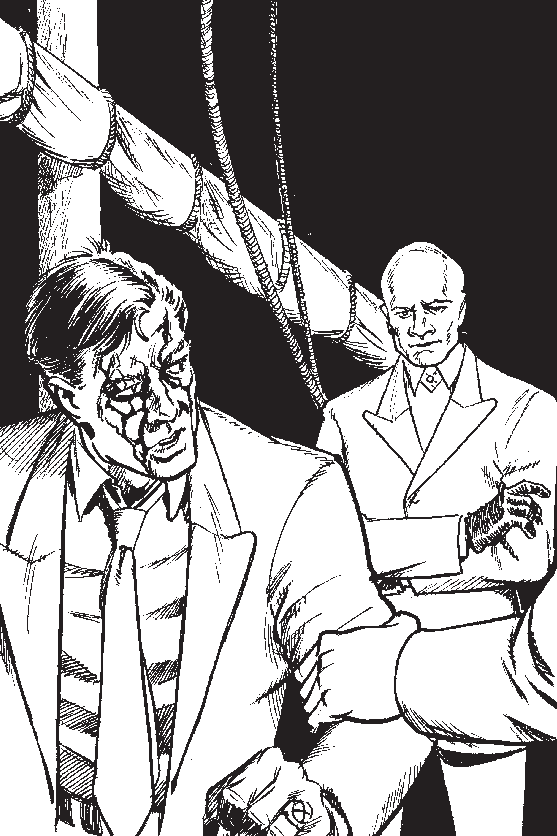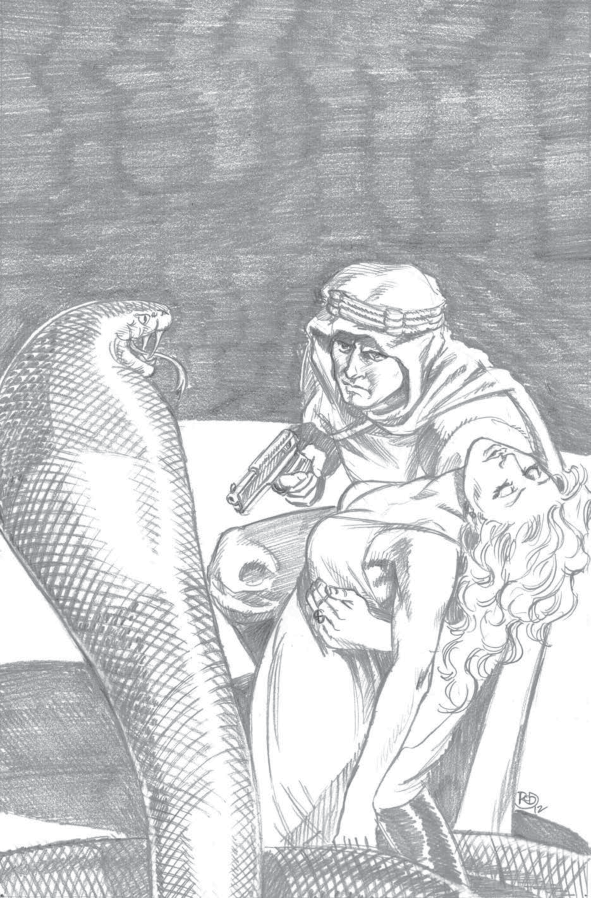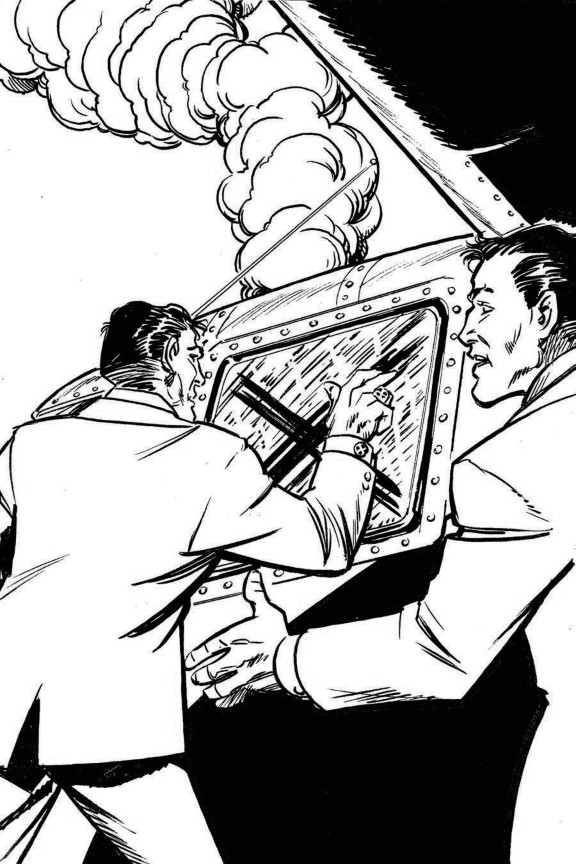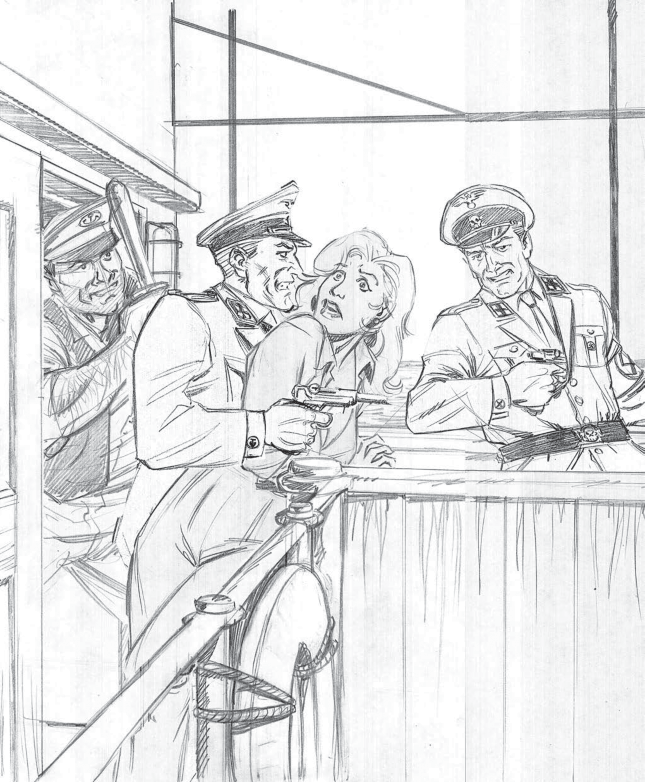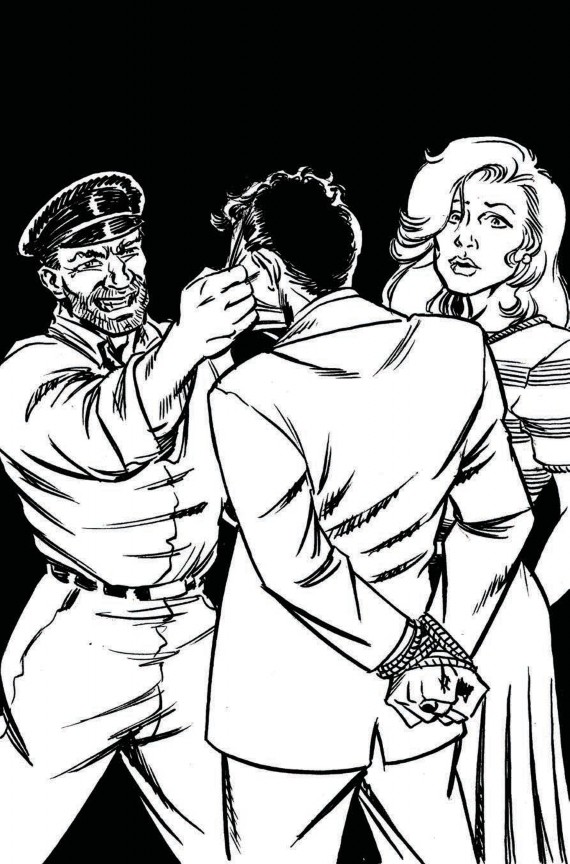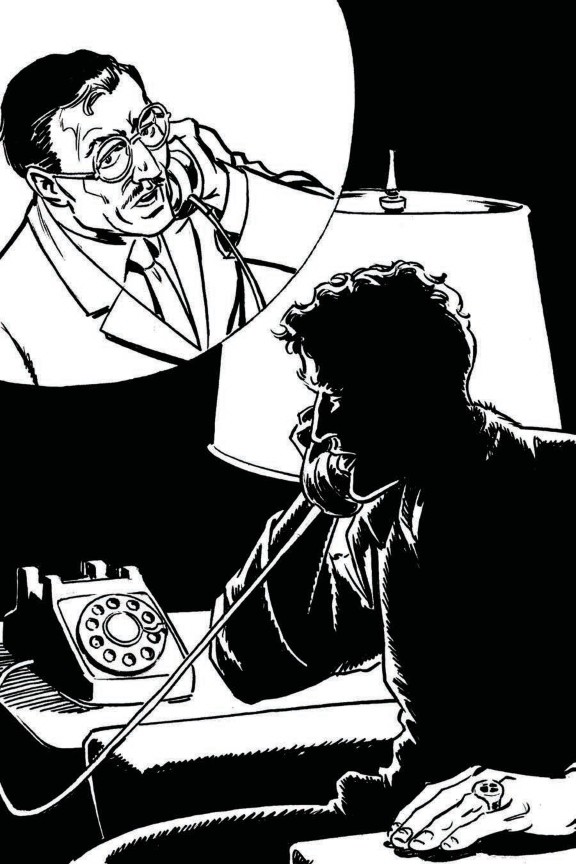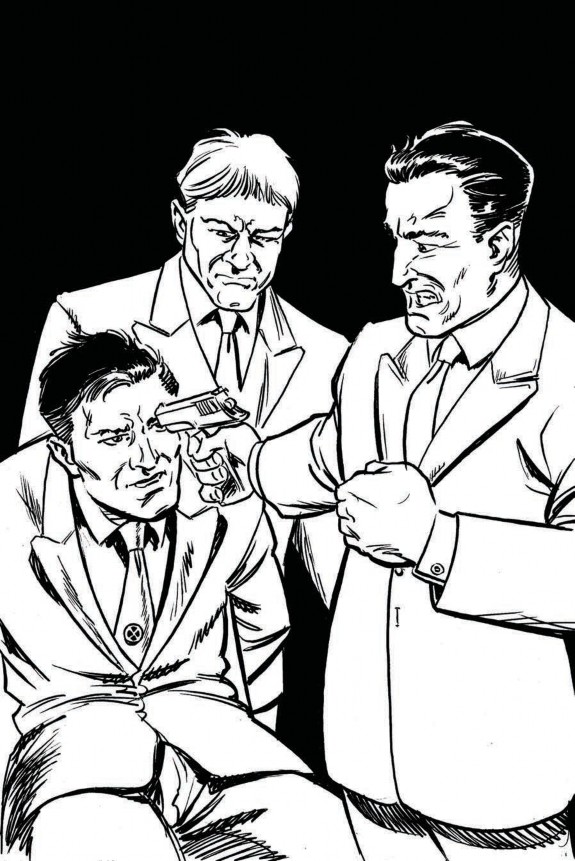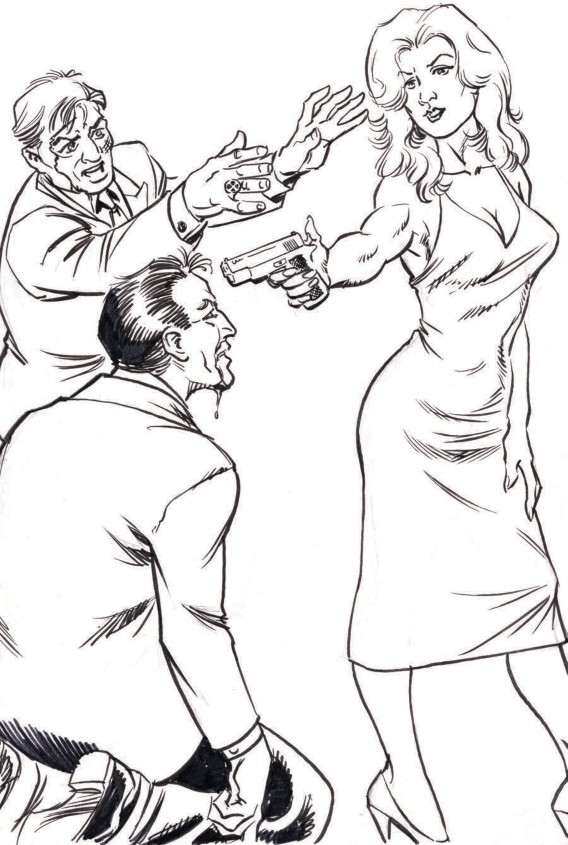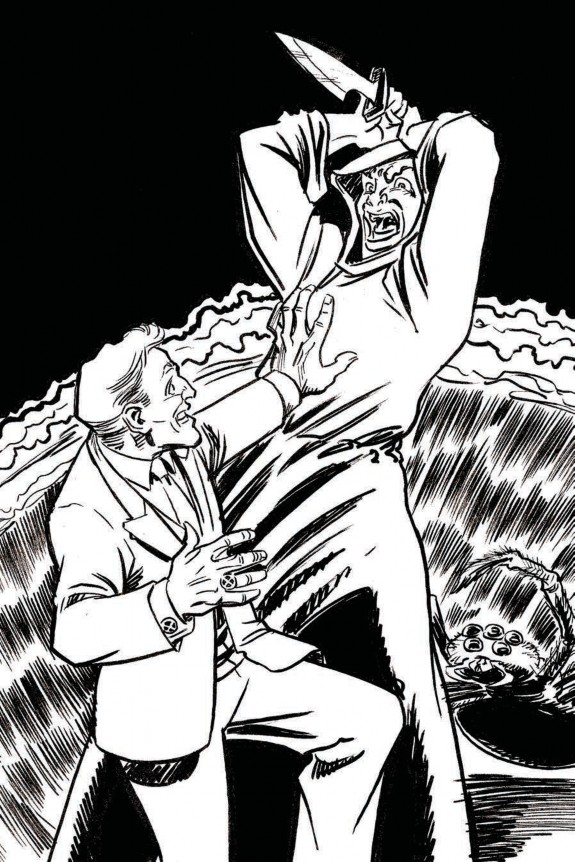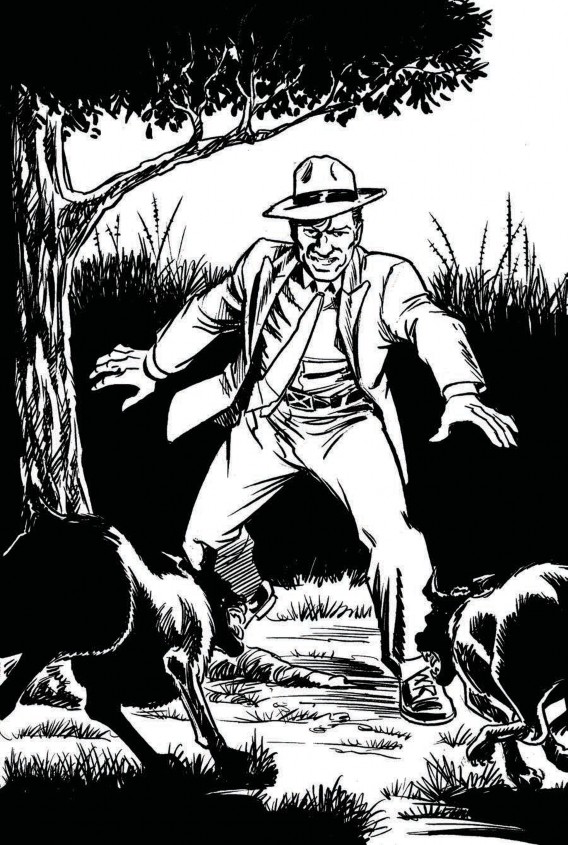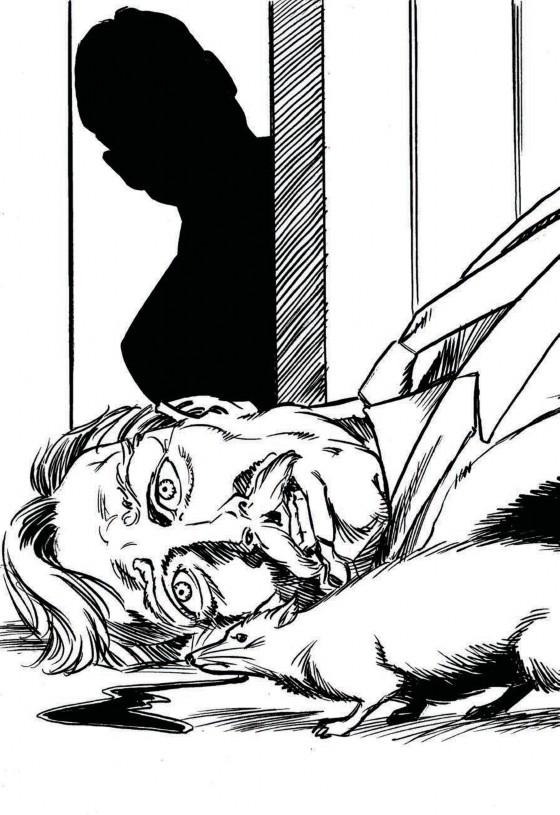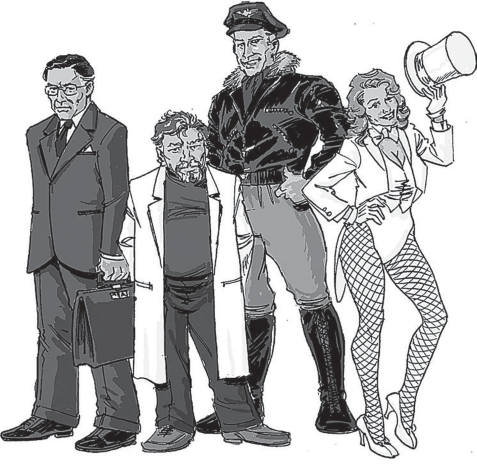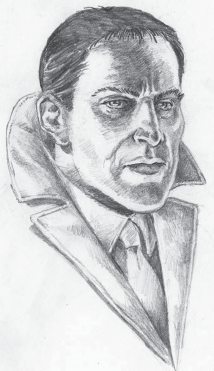 Ghost Squad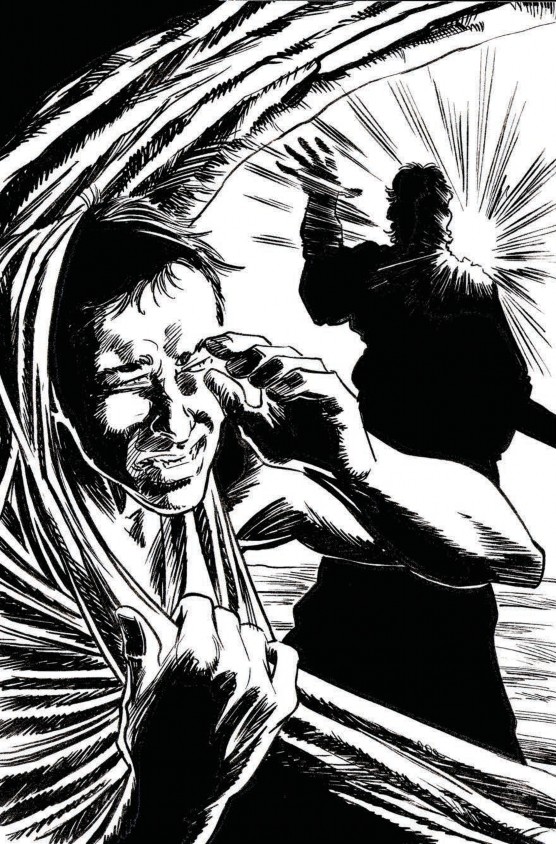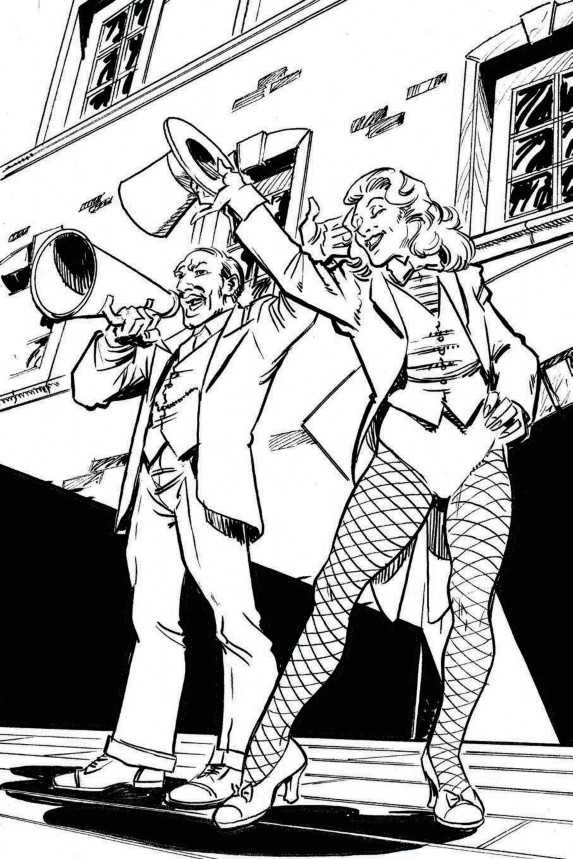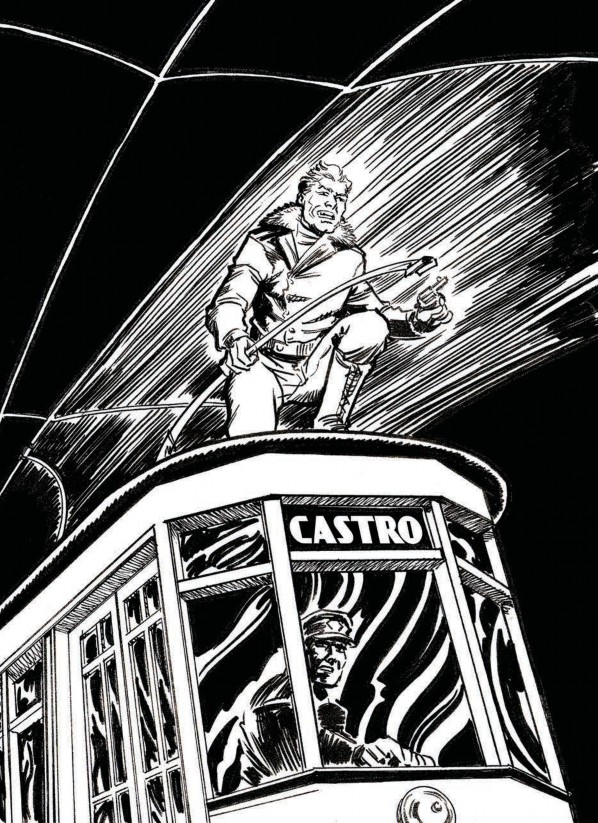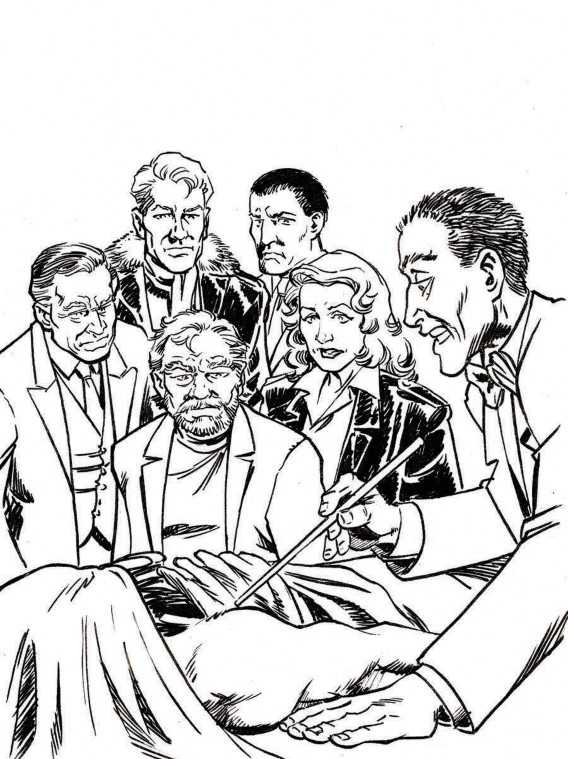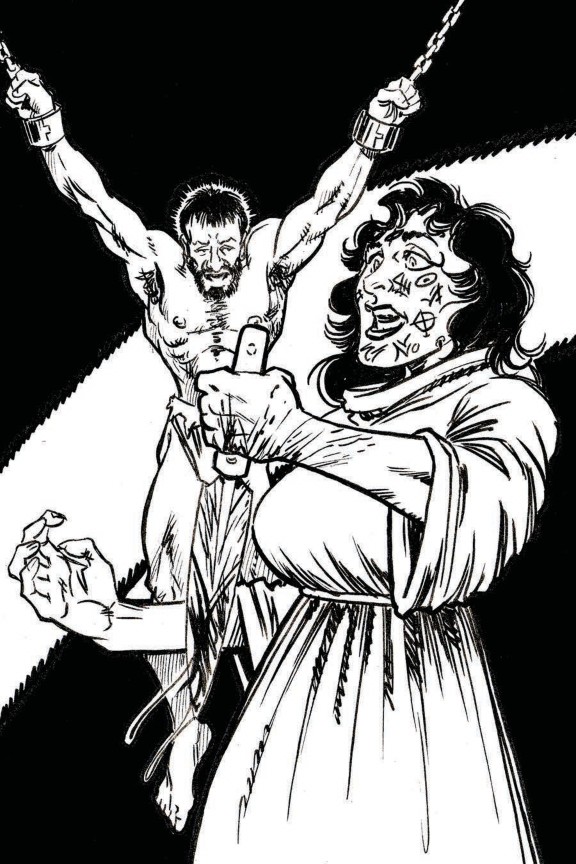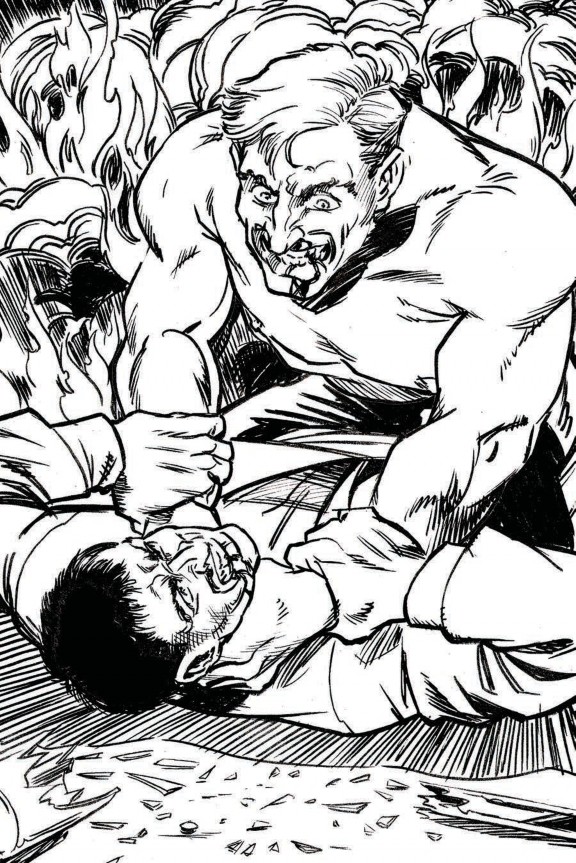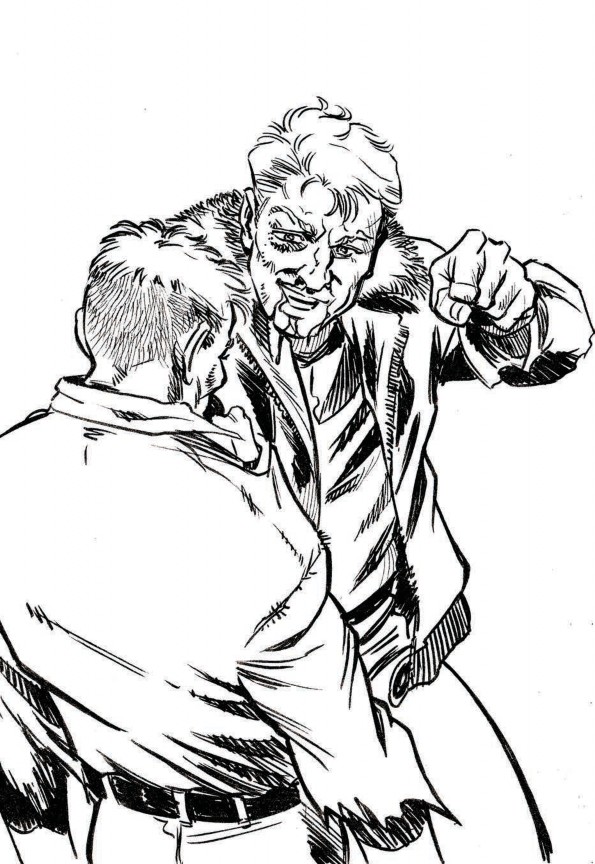 Chapter 4 The Return of Robin Hood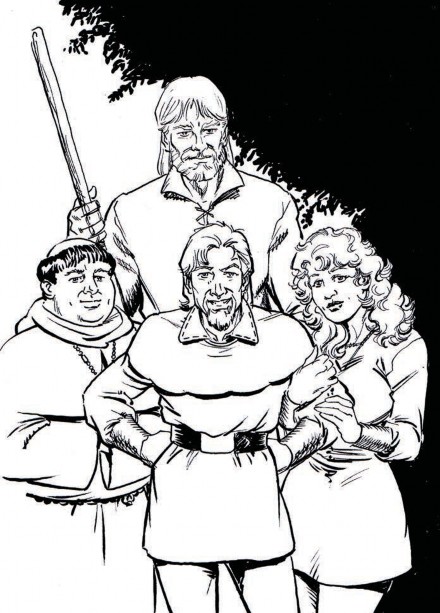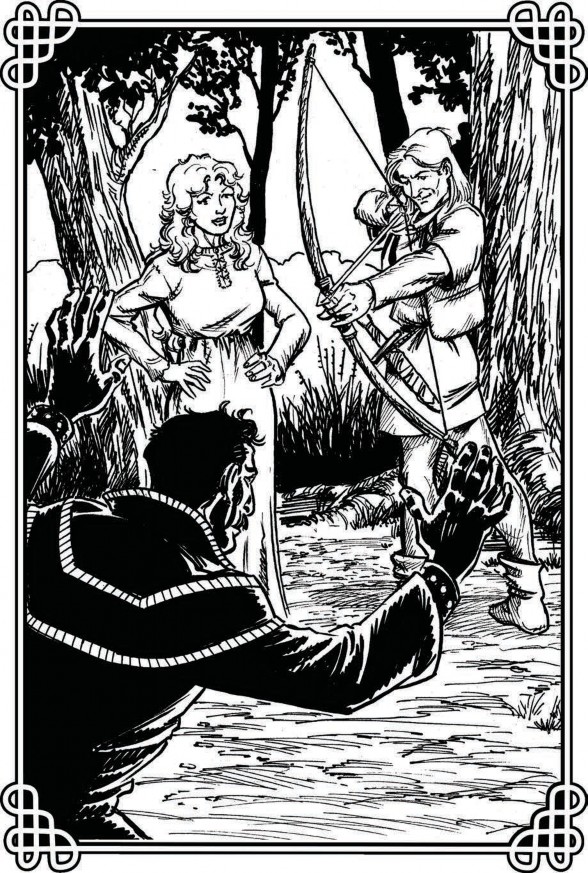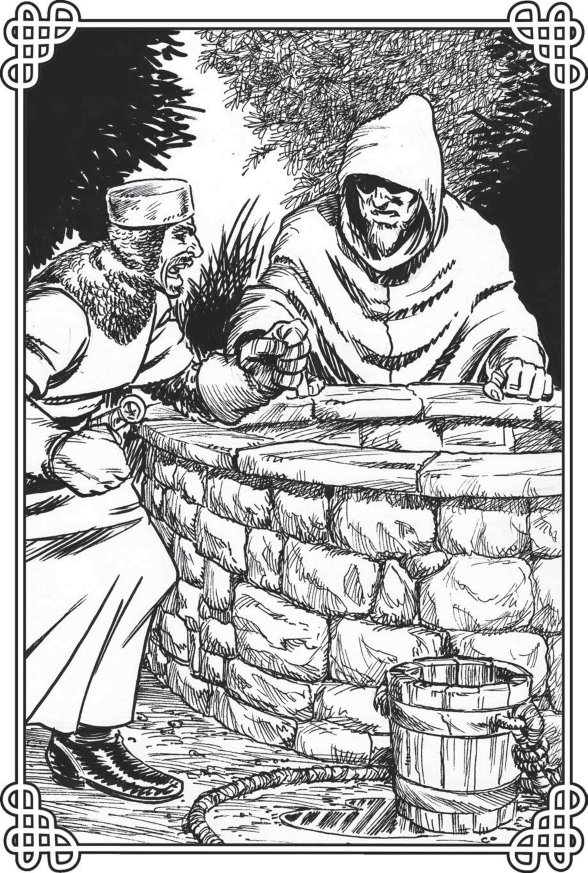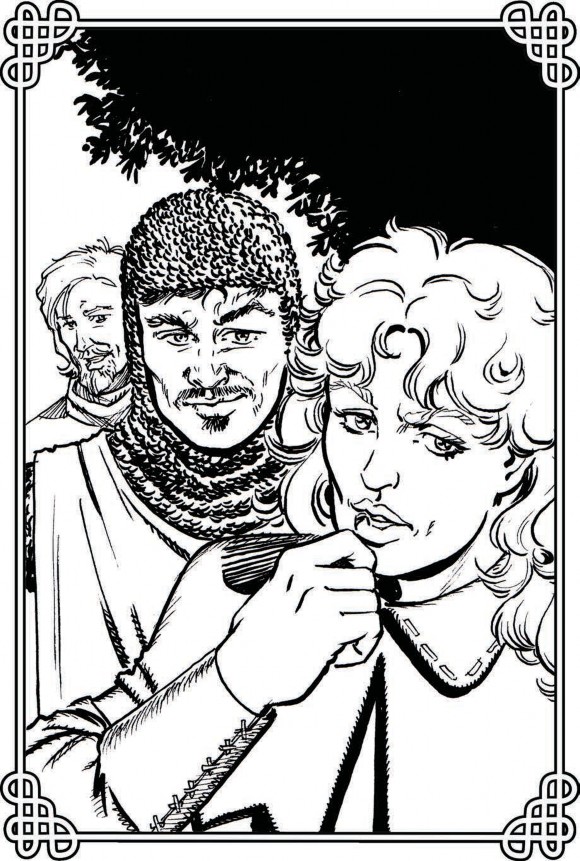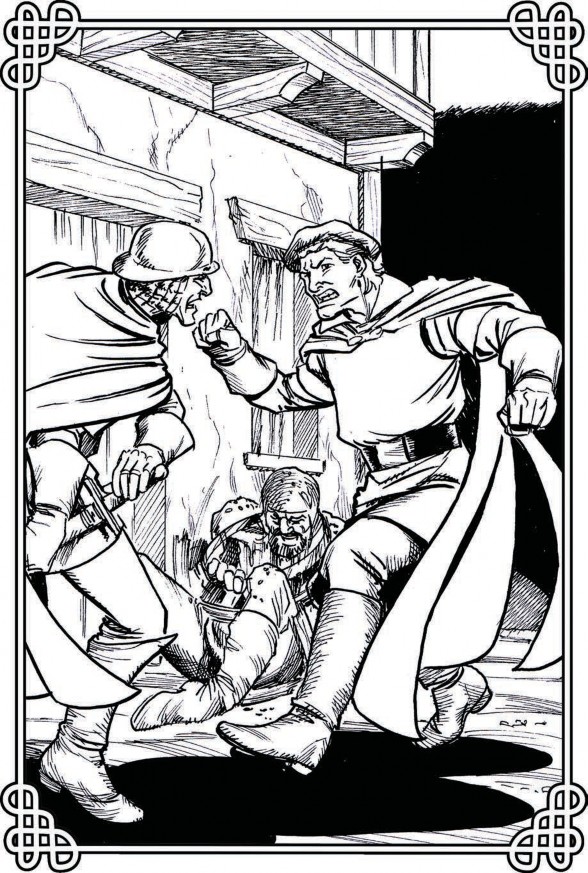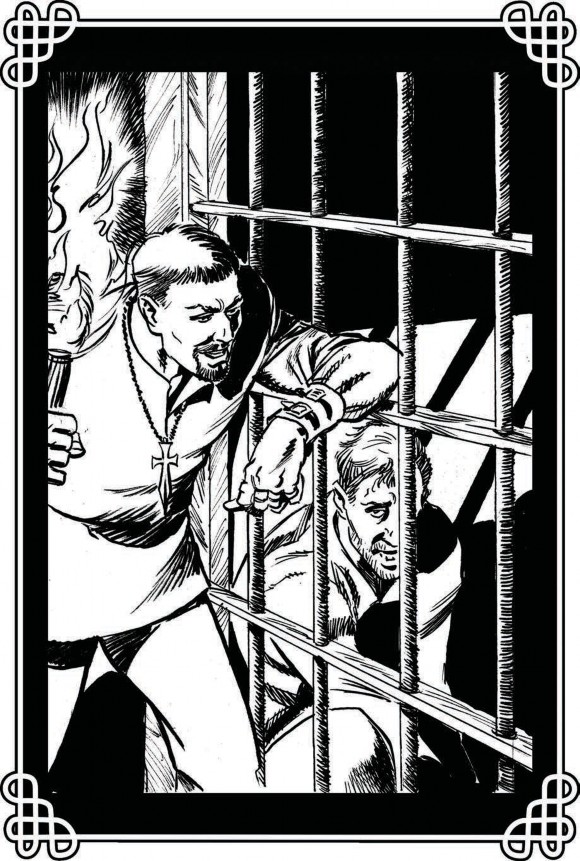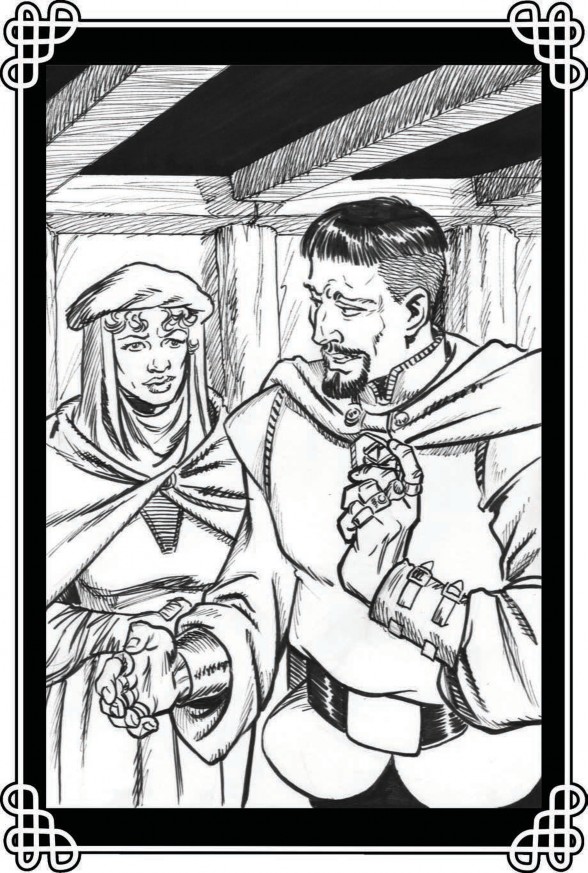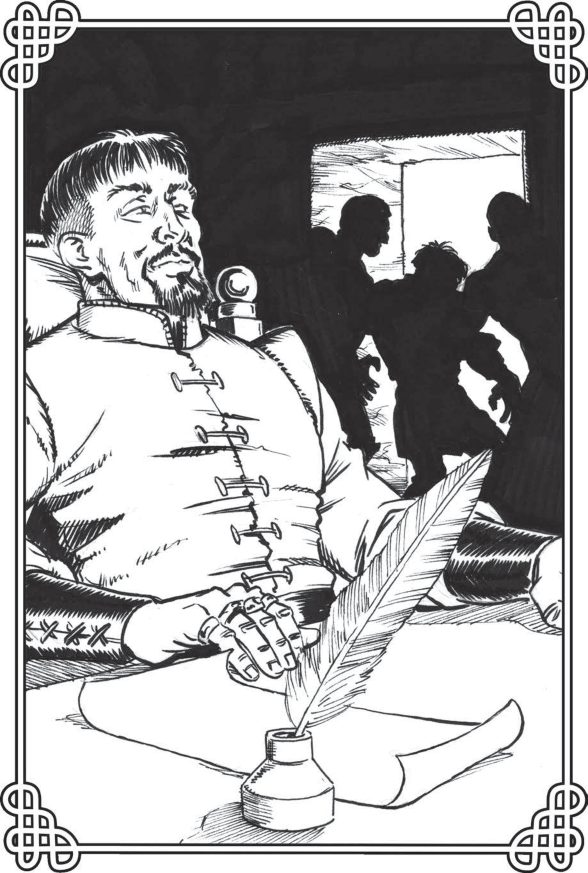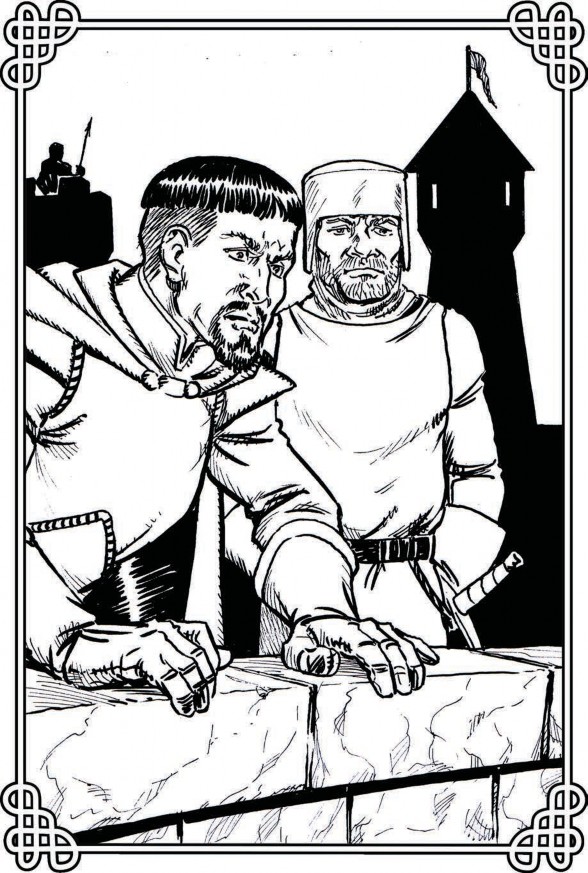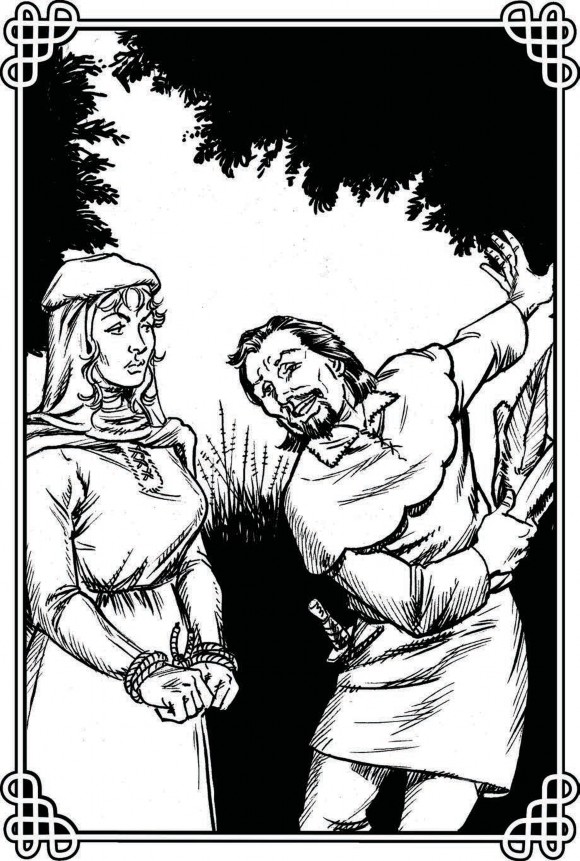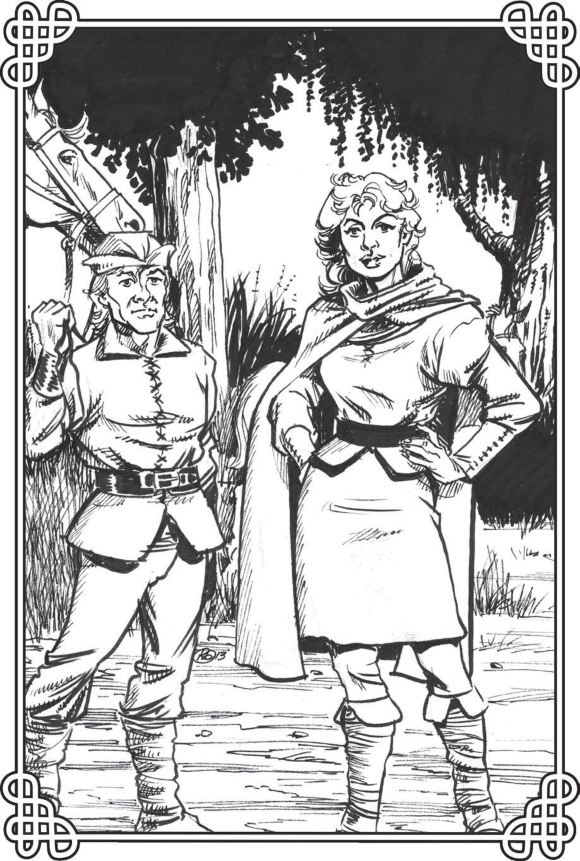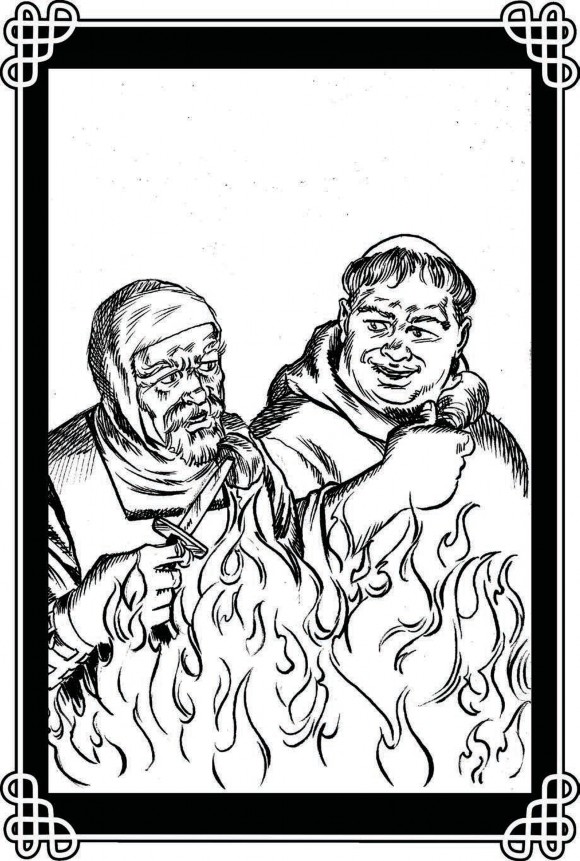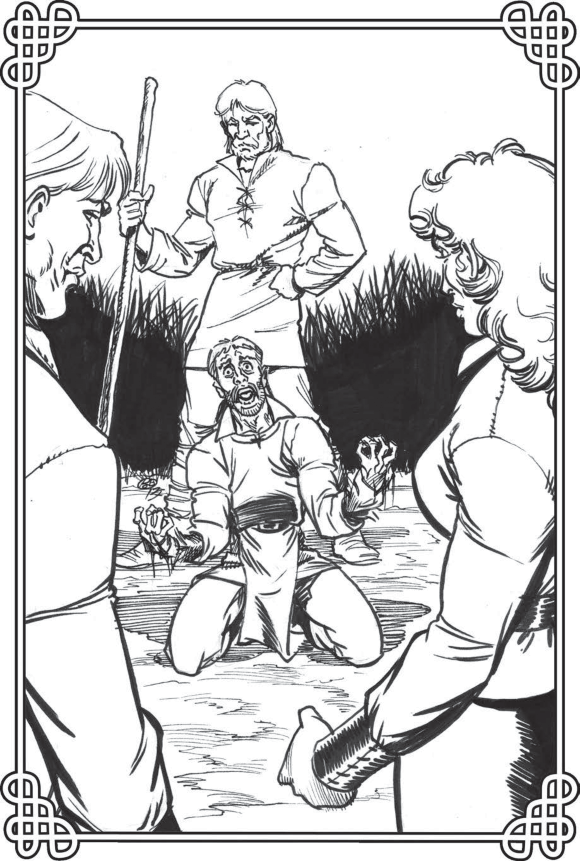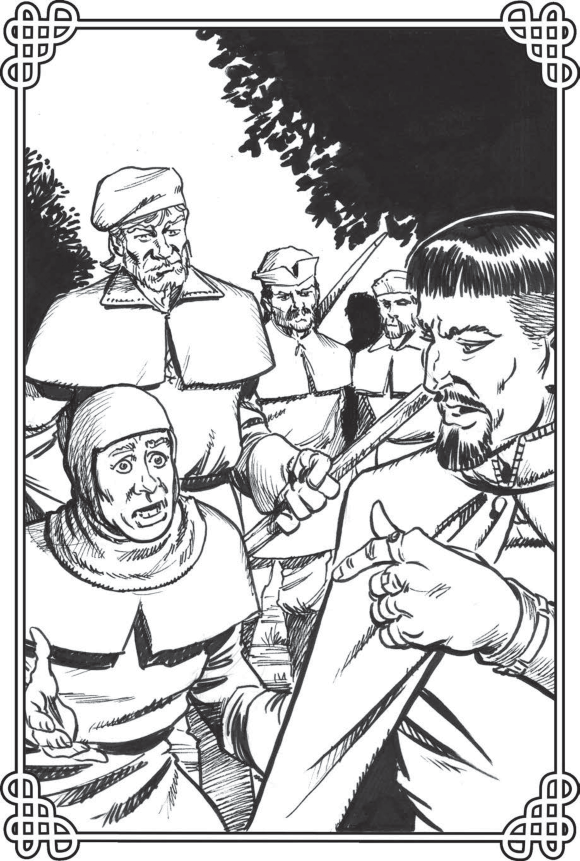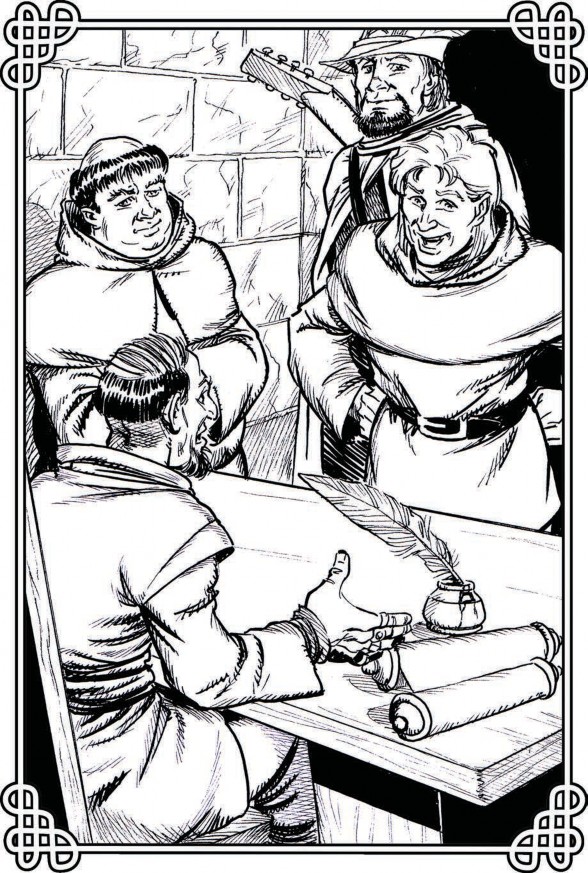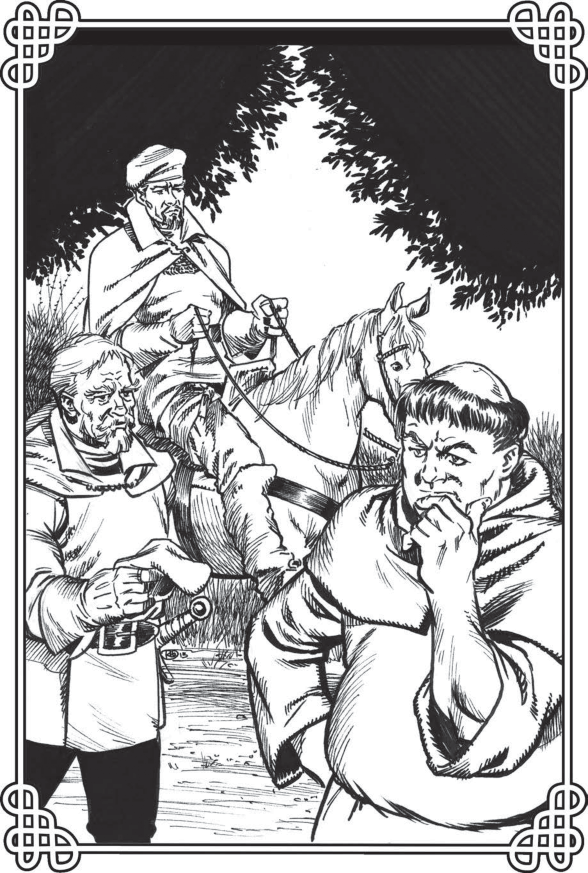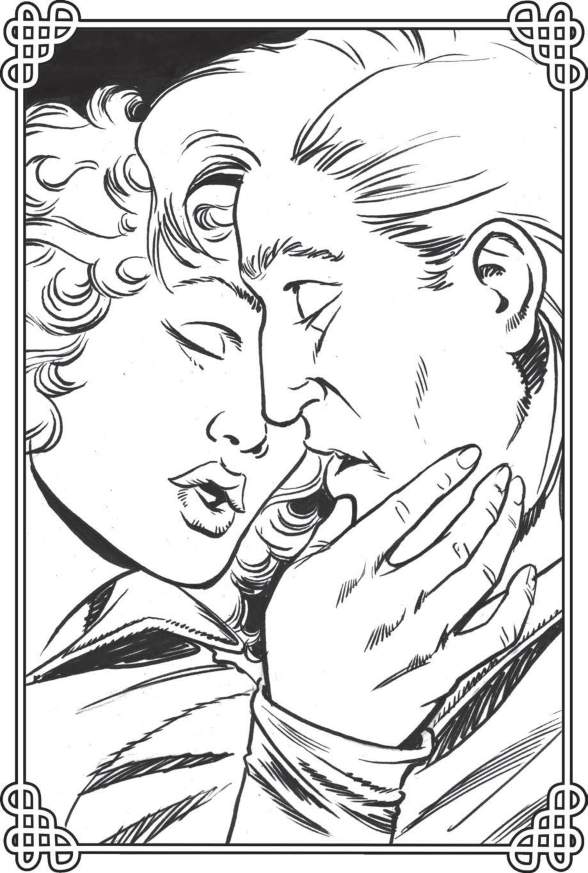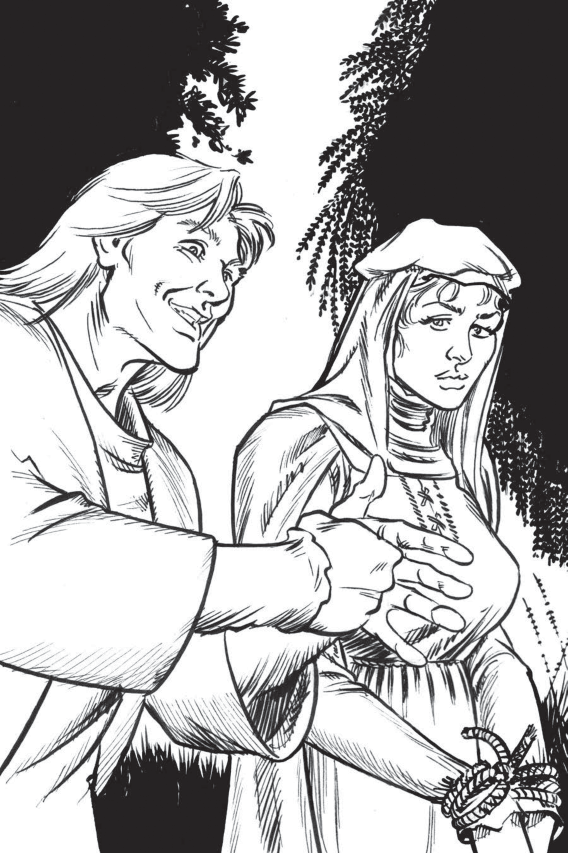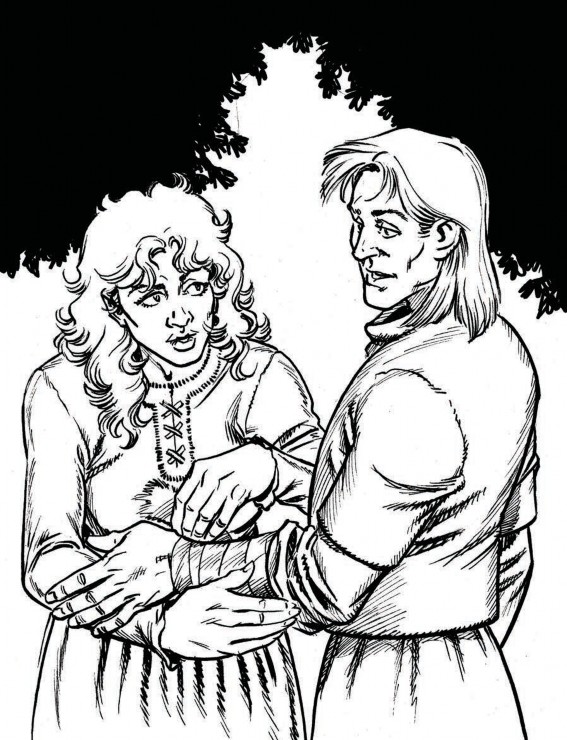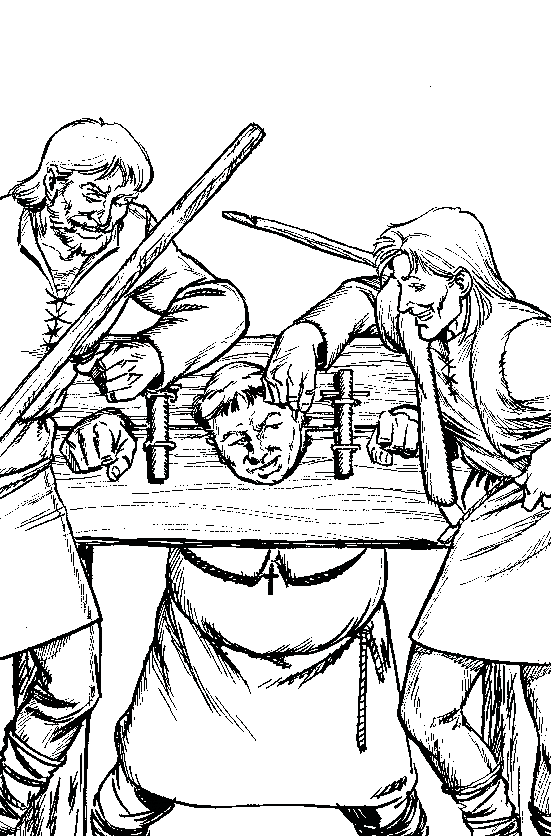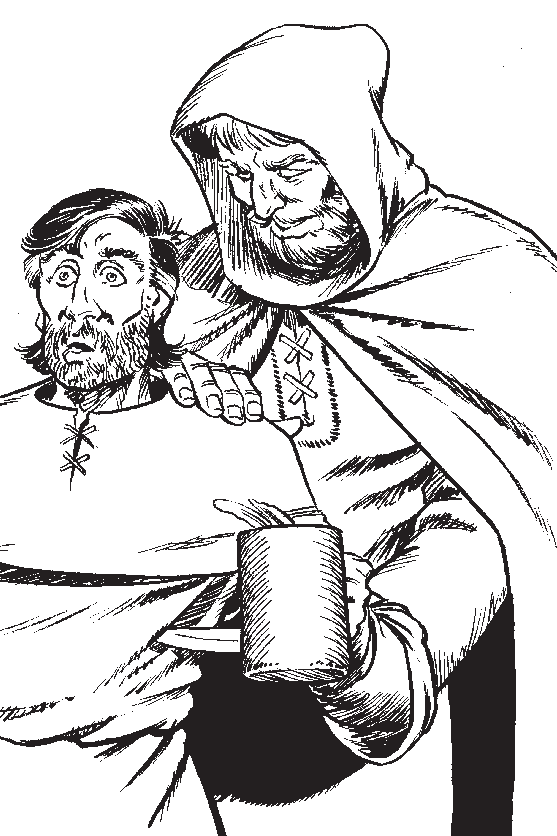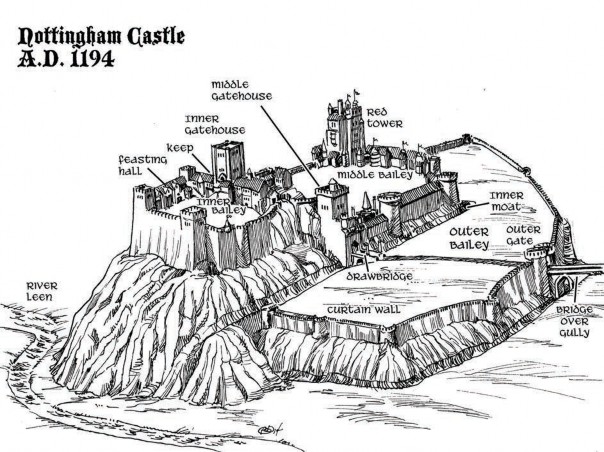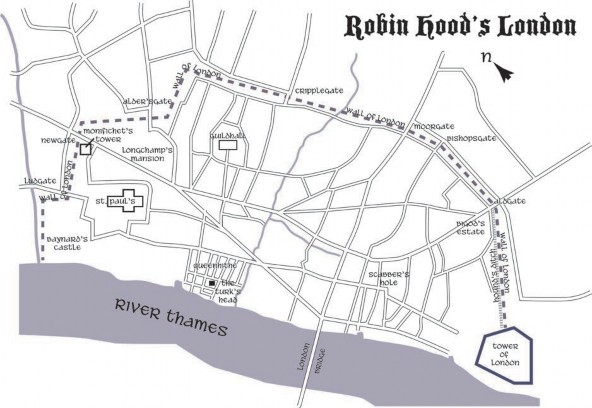 Chapter 5 The Great Detective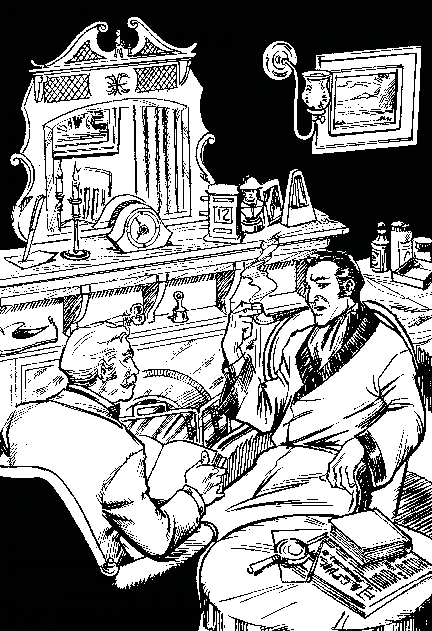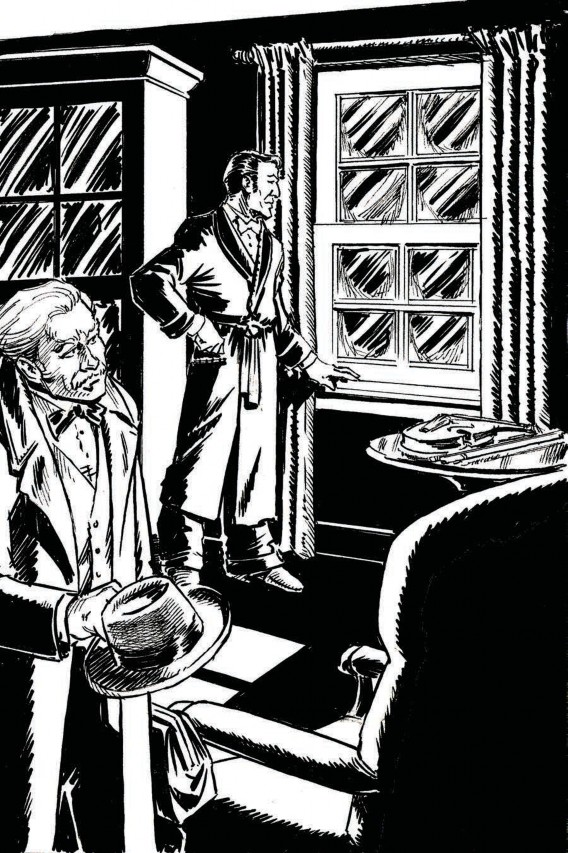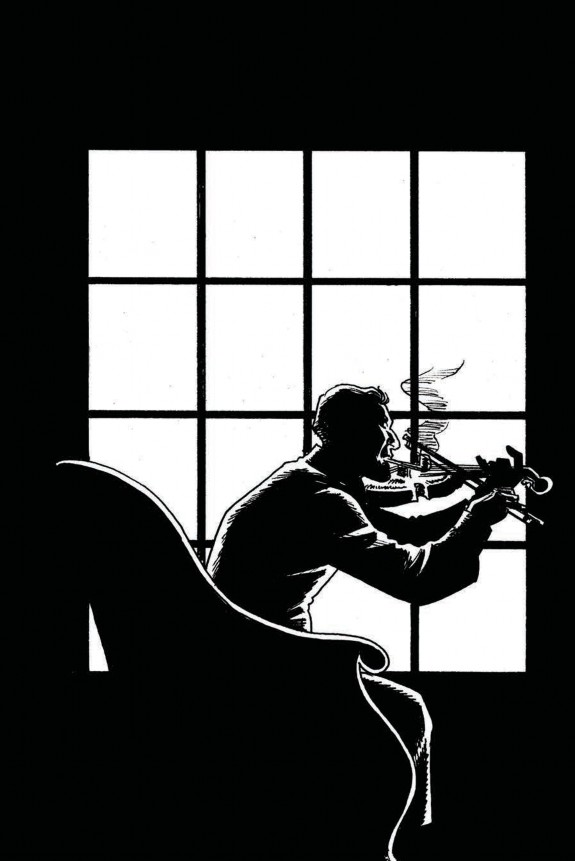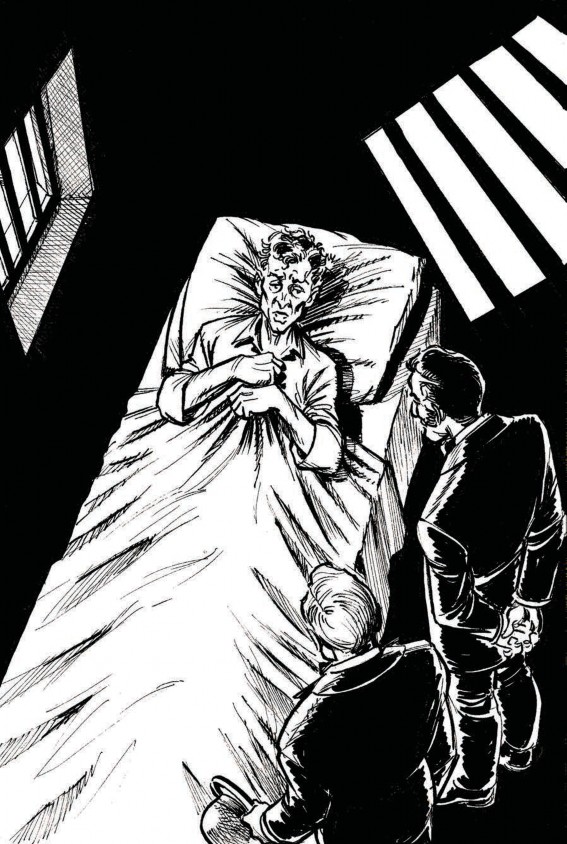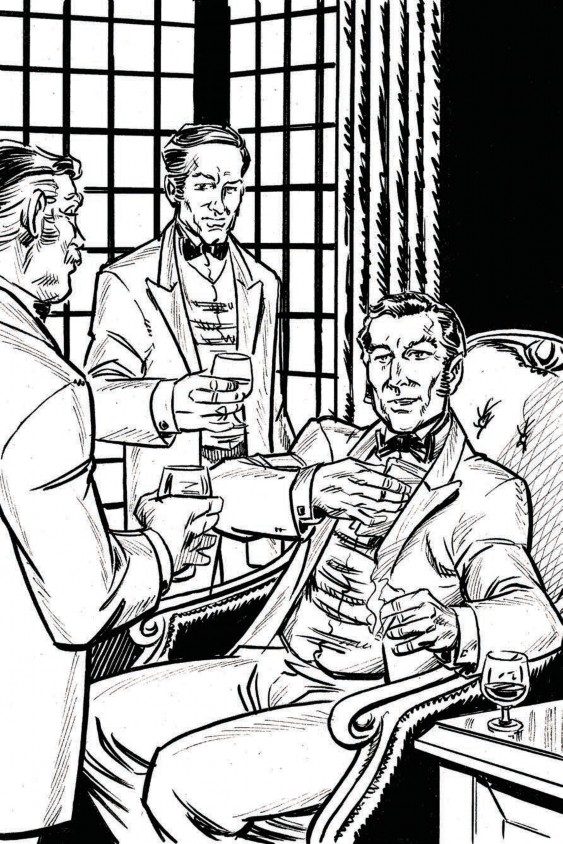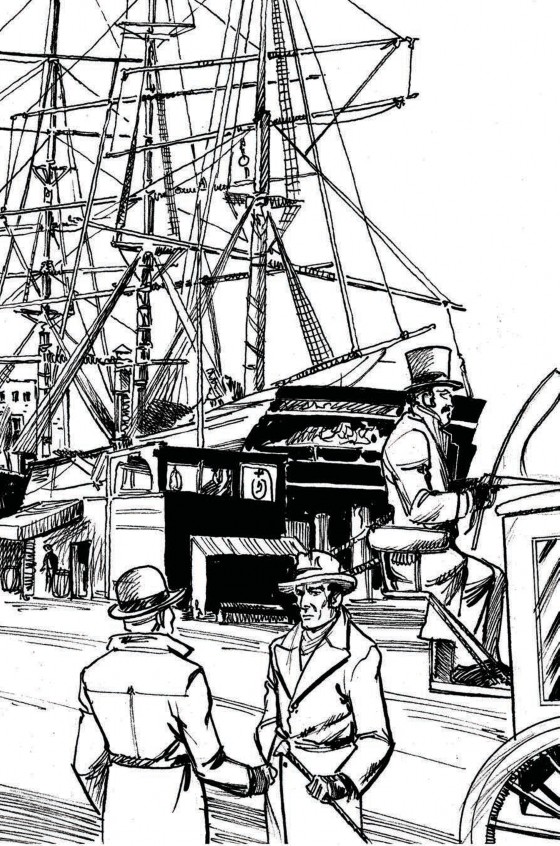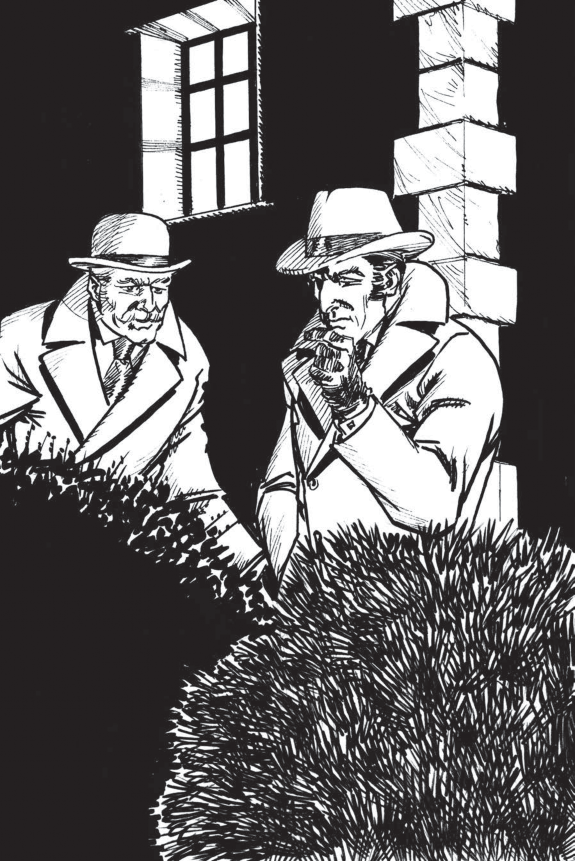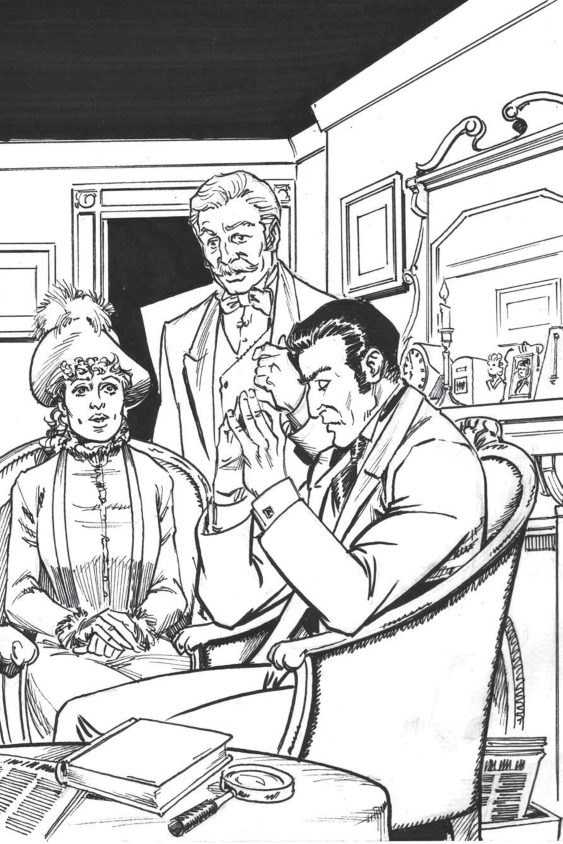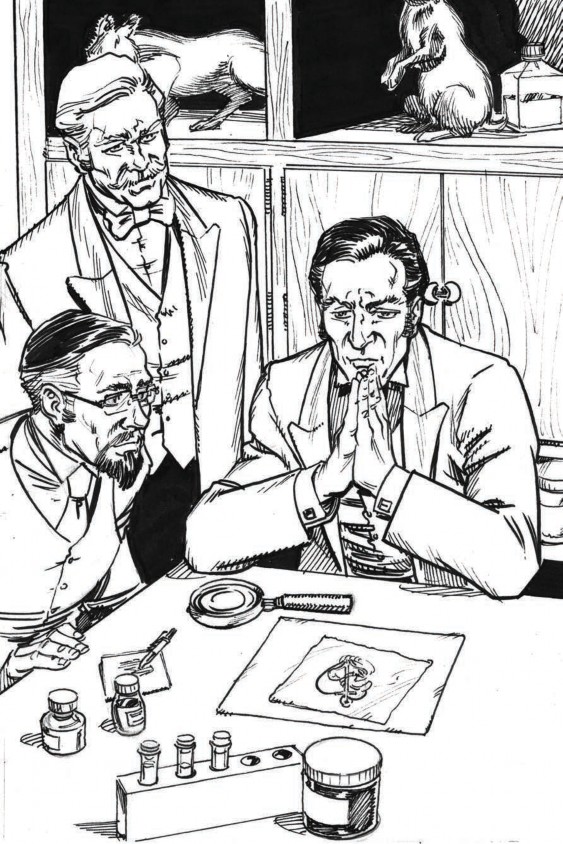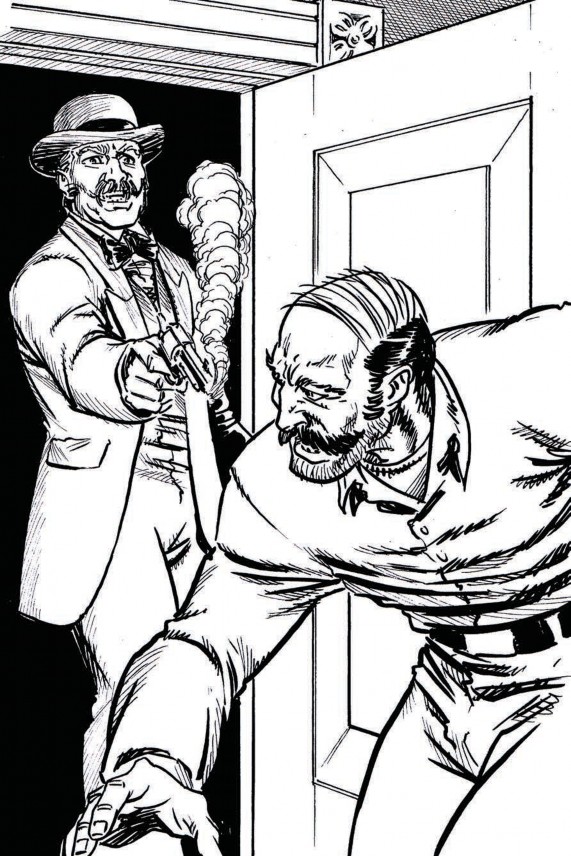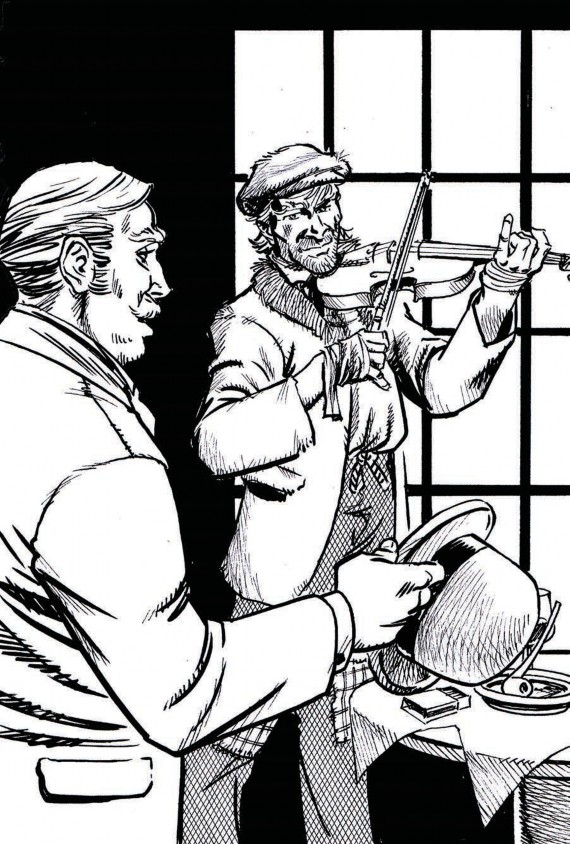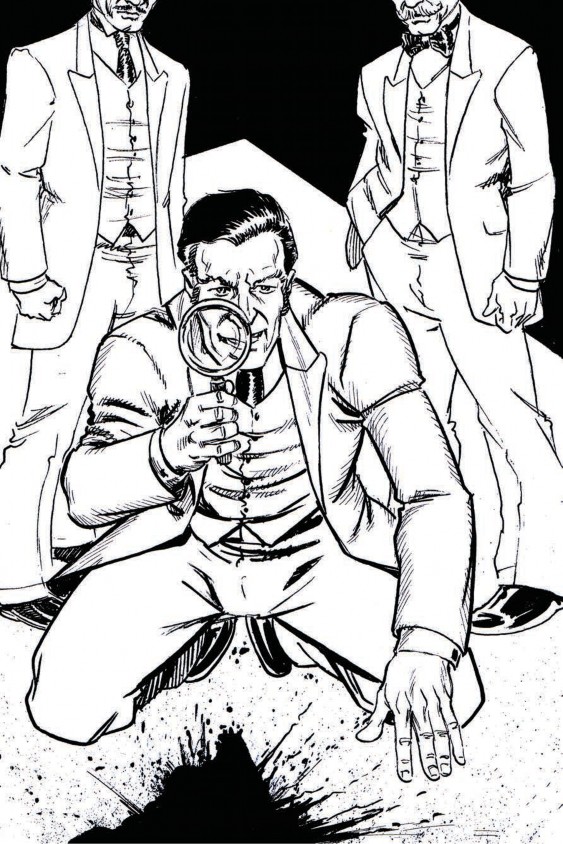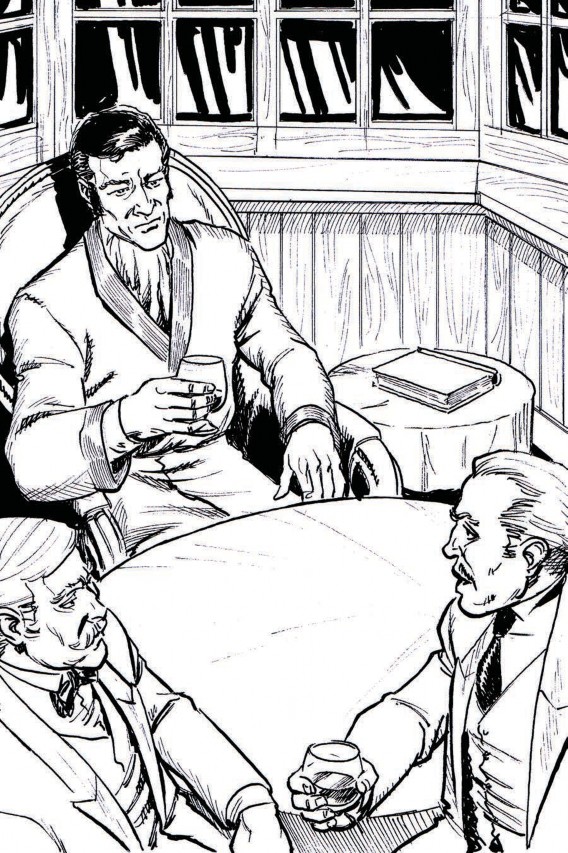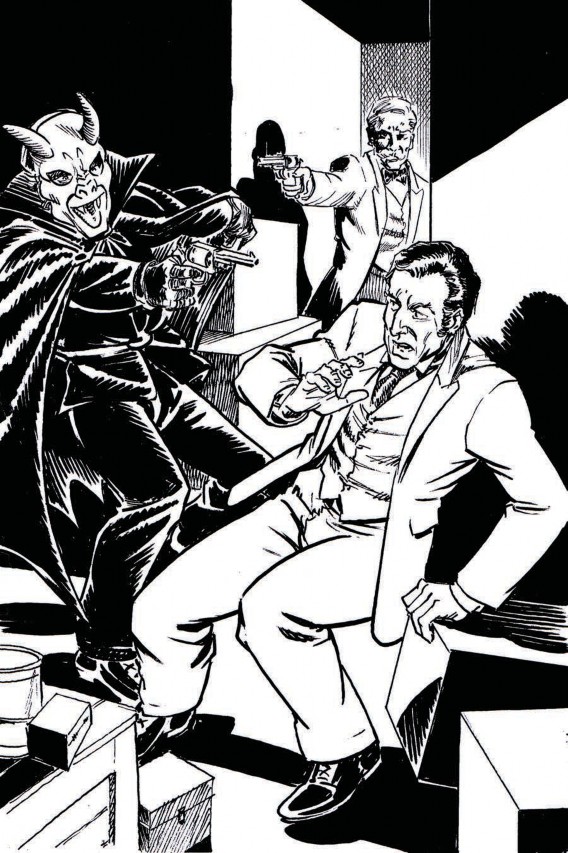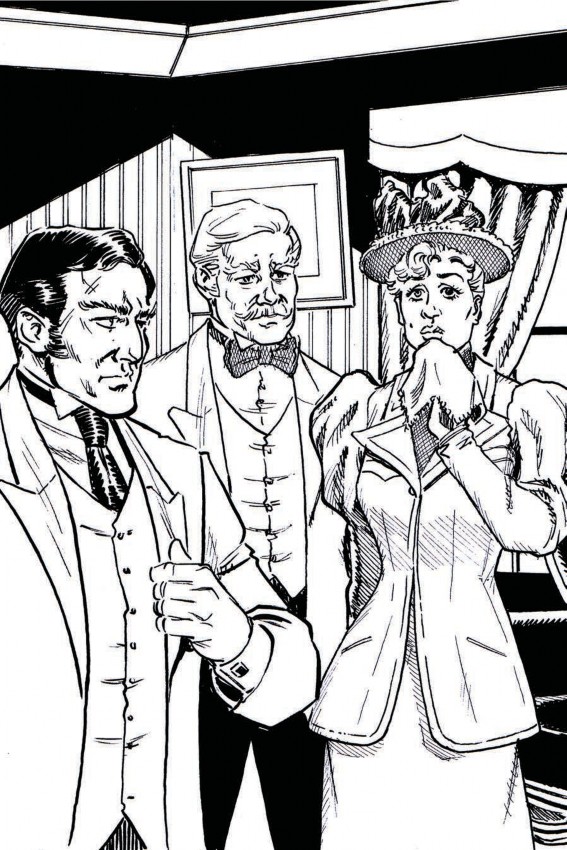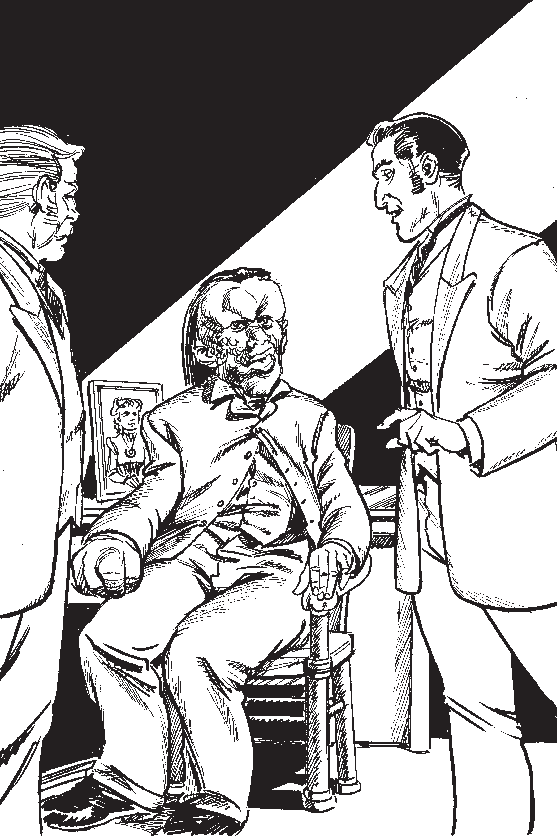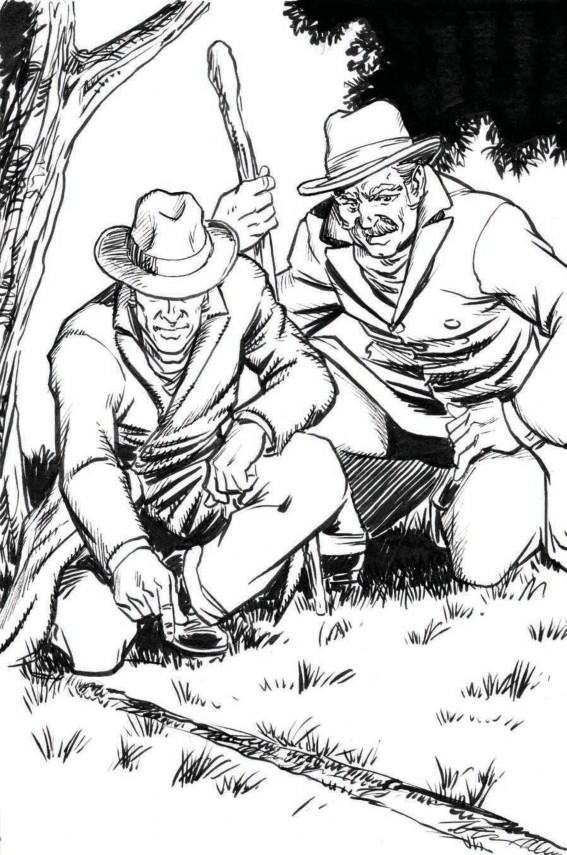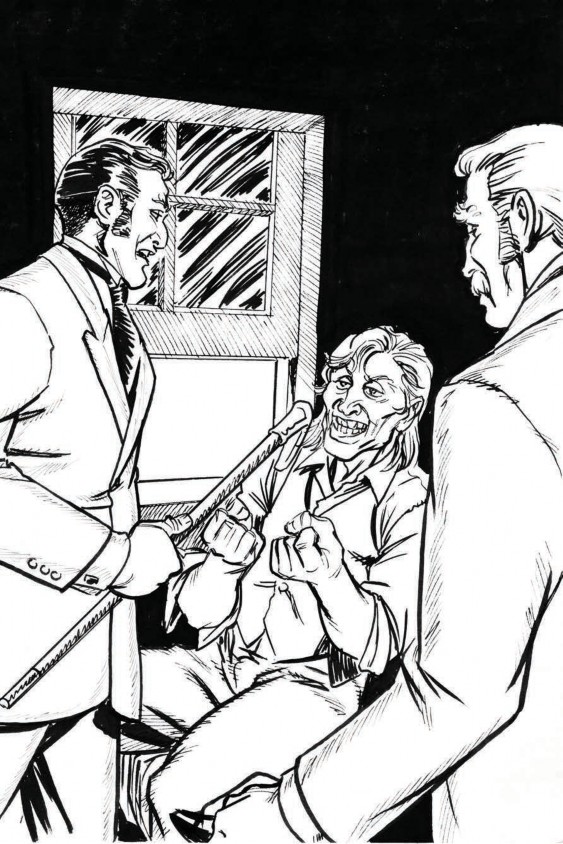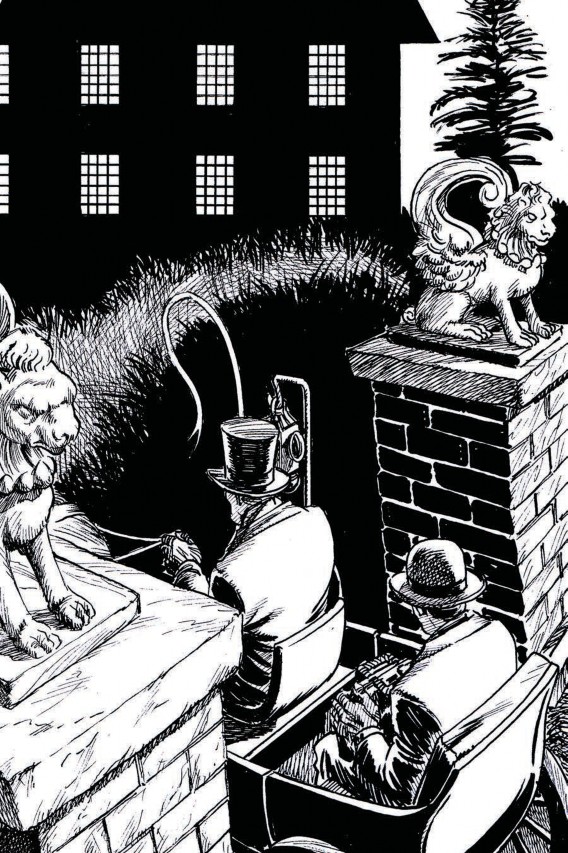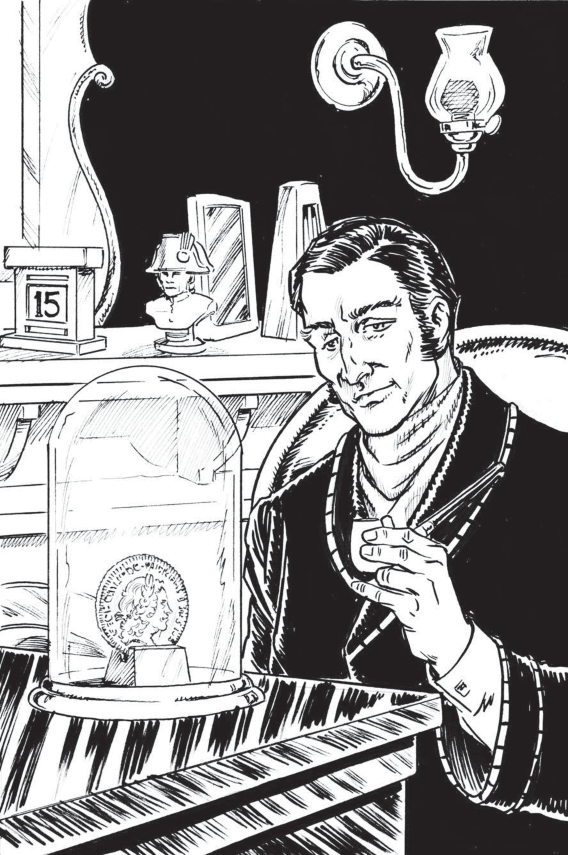 A collection of material produced after the publication of "Pulp the Art of Rob Davis":
Coming soon!